Bloodstock 2019 – Band Feature/Interview: Krysthla
Bloodstock Open Air 2019 is nearly upon us and to say we're excited is an understatement. We adore the festival and this year's line-up is simply phenomenal. From the Ronnie James Dio Main Stage to the Sophie Lancaster Stage to the New Blood and Jägermeister Stages, there is something for everyone! Not got your tickets yet!? What are you waiting for!? Head over to the Bloodstock Festival website here and join thousands of like-minded head-bangers for a weekend of quality rock and metal.
A name associated with the best of British extreme metal, Krysthla have been rising and rising through the ranks over a lengthy career leading to a prestigious main-stage slot at Bloodstock Open Air this year. As well as that, they will release their third studio album, Worldwide Negative on the 16th August 2019. You can read our review here.
Krysthla are Adi Mayes (Vocals), Carl Davis (Bass), Liam Turland (Drums), Noel Davis (Guitar) and Neil Hudson (Guitar/vocals).
They will be playing the Ronnie James Dio Main Stage on Saturday the 10th August 2019.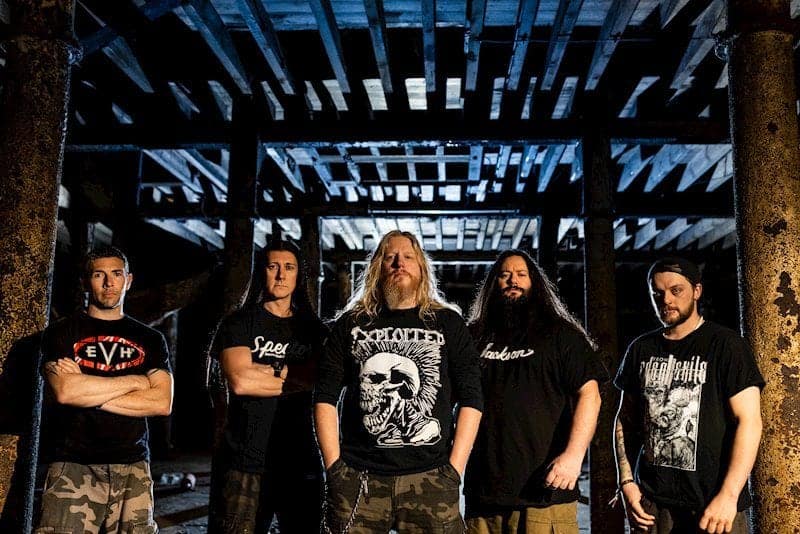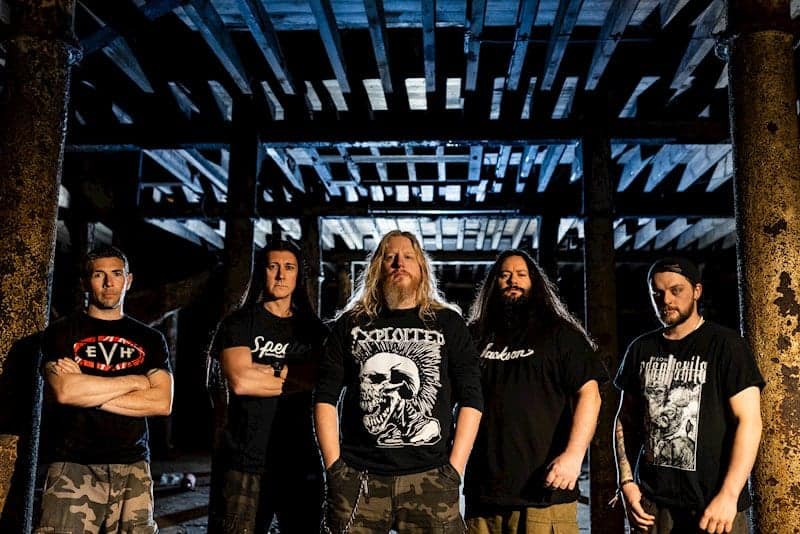 Interview
1. Hello Krysthla! Bloodstock is right around the corner and the new album is right around the corner! Busy times, how are you handling all of this?
Yeah it's been busy, but that's the way we like it. There's a real good buzz about the album and we are very happy with the way the reviewers have received it so far.
2. Let's talk about Bloodstock first. It's not your first rodeo, how excited are you to be back? The main stage as well!
Yeah really looking forward to it, and it's great to have the opportunity to open the main stage. It's pretty much the culmination of everything we've each worked towards over the last 25 years.
3. You're down to open the main stage on Saturday. A big opportunity to turn those hungover heads into head-bangers. What can Bloodstockers expect?
Death. If they are hungover, it'll definitely get worse. It's going to be the sort of show everyone has come to expect from Krysthla over the years. Full on heavy.
4. Are you there all weekend? If so who are you most looking forward to checking out yourself?
Yes we will be hanging out all weekend. Really looking forward to seeing Thy Art, Anthrax, Death Angel on the main stage, and loads of the Sophie and New Blood bands. Our buddies in Resin are promising big things and our old Northamptonshire buddies in Speedhorn and Reaper x will be ones to look forward to.
5. The buzz around Worldwide Negative is building and building. It's one of the most anticipated releases of 2019. You must be chomping at the bit to get it out now, right?
Yeah, it's been a long time in the making and we're proud of what we've produced. It'll be great when we can finally unleash its fury on the masses.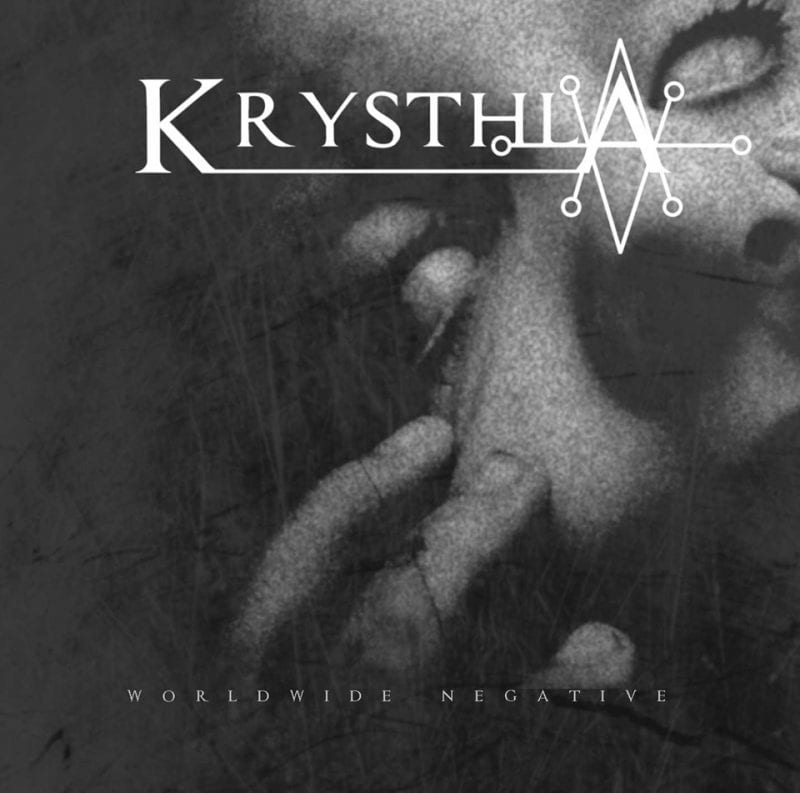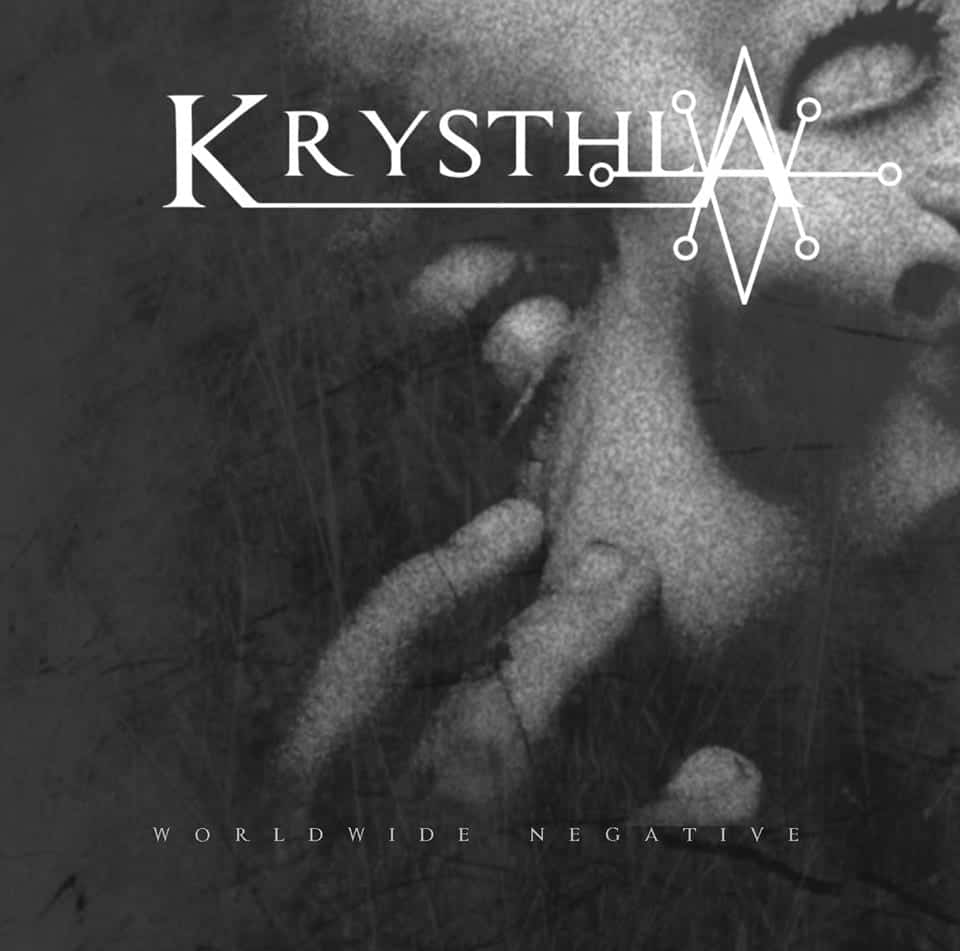 6. It's release feels like the next step, a real big step forward for Krysthla. Is that how you're seeing it or is it just business as usual?
Every album has to be a step forward and we've done quite a lot more with this one. There's a lot more dynamics and subtleties thrown into the mix and it's a gradual evolution of our sound. We think the Krysthla sound will always be evolving to some extent.
7. Are we going to get songs from the album at Bloodstock? Or should we just wait and see?
Yes there will be at least a couple of tracks from the new album in the Bloodstock set. Looking forward to smashing them out live.
8. What does the rest of 2019 look like for Krysthla?
We've got a lot of cool stuff lined up, headlining shows around the UK, a short run in Scotland, Uprising at the O2 Leicester with Napalm Death and Acid Reign, and loads of other stuff still to be announced. Watch this space!
Links
Website | Merch | iTunes | Spotify | Facebook | Twitter | Instagram | YouTube | Bloodstock Open Air