Best Mythology Games to Play
Mythology has been part of video games for a while now, with many choosing to go down the root in different styles, with different stories and using a vast amount of characters from the worlds of Roman, Greek, Nordic, Japanese and multiple other mythologies, with the likes of Odin, Aries, and Zeus making an appearance. 
There are multiple games and series that have become loved the world over that have implemented mythology into their games in ways we may have seen before, but took it to a whole new level. 
God of War
The first game on this list has to be God of War. The series took fans on a whirlwind ride through Greek, and then Norse mythology. The games are divided into two distinct parts, the Greek side, and the Norse side. 
God of War I, God of War II, and God of War III follow the protagonist, Kratos, through his trials and tribulations relating to the Greek gods. Travelling through mythological lands, having to defeat the gods and restore your honor and peace back to Greece. 
God of War and a currently untitled sequel that is due for release this year, are games set within the world of Norse mythology, with Kratos finding himself, and son, in Midgard, Norway. 
While Greek and Norse mythology has been done before in games, the added the violence, weapons, game style and storytelling prowess of the God of War world to the mythologies really changes, and in many aspects improves, the worlds. 
These games are most definitely for anyone who not only wants a captivating and intriguing story, mixed with a single-player experience that is hard to beat. 
Assassins Creed Odyssey and Valhalla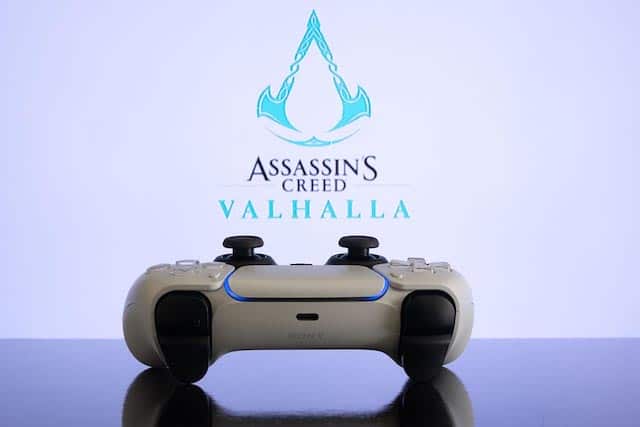 Assassins Creed is another series that has been adored since its first installment, and once again, they have produced two incredible games that throw you into the worlds of Greek and Norse mythology. 
Odyssey lets you take control of a Greek mercenary, thrust into the heat of battle during the Peloponnesian War. The world is massive, with hours upon hours of story, side missions, and quests to complete. 
Valhalla is no different, except you take control of Eivor, a viking with a mission to lead his people to more fruitful lands. Travel across Norway, England and Finland, pillaging and conquering lands, making alliances, and defeating secret enemies looking to take over your lands. 
Both games are open world, absolutely massive, and as mentioned before, take many pages out of Greek and Norse mythology. They are very close to a complete and perfect single-player experience, and must-plays for anyone who hasn't tried them yet. 
Age of Mythology
A classic game that is a spin-off of the popular Age of Empires series, Age of Mythology is set up the same as the classic Age of Empires games, it is real-time strategy where the player has to defeat enemy towns, buildings and units. 
Where it differs is races players are able to choose. You can choose between the Egyptians, the Greeks and the Norse, and you have to take your people through the ages, acquiring new buildings, units and abilities. Each culture has its own major god as well, namely Zeus, Ra and Odin. 
The campaign will also take you across the lands of Greece, Egypt and eventually to the land of the vikings, and Ragnarok. 
This might be a rather old game at this point, it was released in late 2002, but considering the fact that the Age of Empire games have probably been some of, if not the best strategy games of all time, Age of Mythology is a must-play if you haven't already. 
Apotheon 
Apotheon is different to other games on this list, as it is a 2D platform game. Don't let that put you off though, it is incredibly fun, incorporates brutal combat, and is style like ancient Greek black figure property. 
It is definitely similar to other games in the world of mythology, but the visual style and story-telling set it apart. Available for $15 on Steam, it's a brilliant way to spend a few hours fighting your way through Greek history and mythology. 
Immortals Fenyx Rising 
Immortals Fenyx Rising is an open-world action game where you take control of Fenyx, along with their companion Phosphor, as you explore the massive world around you, which is split into seven distinct regions, all inspired by Greek gods. 
You can run, climb and ride your way across the world, encountering all kinds of mythology inspired enemies, such as minotaurs and cyclops's. There are also puzzles to solve, as well as boss battles. 
Fenyx Rising is similar to Assassin's Creed in a way, but its style is what sets it apart. The story is also vast and engaging, and with multiple enemies and characters to encounter, you will be glued to your screen. 
These are only a few of the many, many games that have been inspired by mythology, with many of them putting you into the worlds themselves. Whether you are a lover of fast paced action and adventure, or someone who loves strategy, there is a game for everyone to enjoy, all set with the backdrop of the ancient worlds and stories we all know and love.