Games, Brrraaains & A Head-Banging Life are very proud to being you an interview with death metal solo project, Vorus.
The projects first release, Chamber of Laments is out on September 5th 2017 & you can read our review of it here.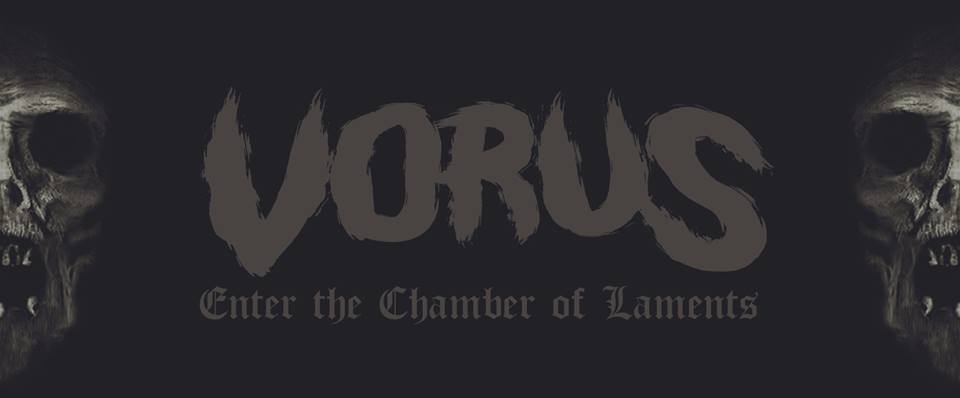 1. Tell us a little about yourself. How'd you get started in the music business?
I'm a musician from the northern Mexico/South Texas border. I started to play in underground Death Metal bands & have been since '89 – '90. My first official band was Morbicus, a Death/Grind band that formed in 1990. We recorded 4 demos until 1996 when the band split up. After that I was in several other bands until 2009, when I started my first solo project called Pyrophoric. Then I formed other bands like Gutwrench, Rotting Away, Necrorite and a few more. The most recent bands that I've created here in Europe are Cryptic Realms and Vorus (I have been living in Romania since 2014).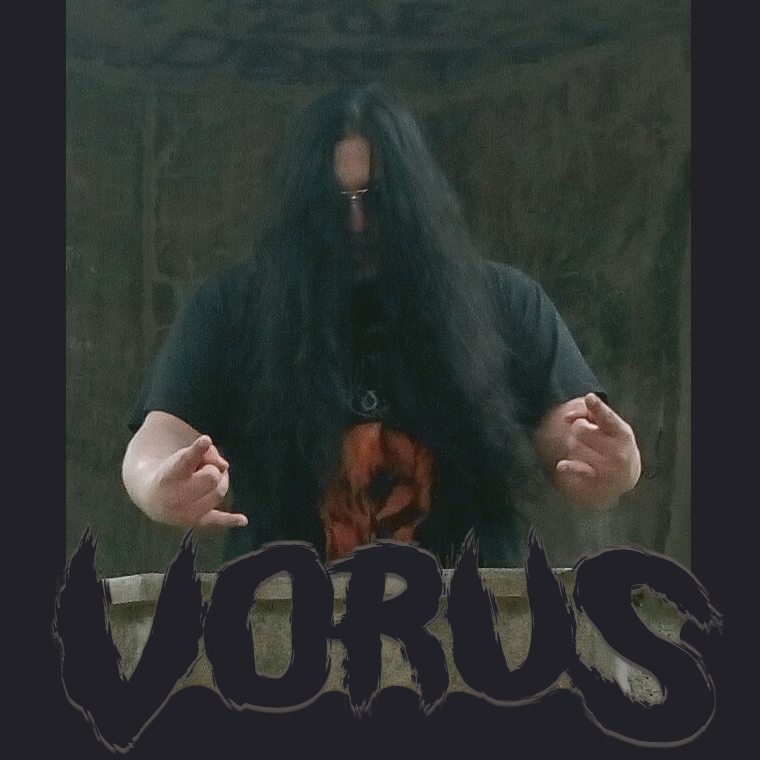 2. You have such a history in a number of well-known bands. What made you want to start a solo project?
The reason to start a new solo project (Vorus), was mainly because I wanted to explore and experiment more with darker melodies, moods and atmospheres, even the lyrical content as well. Vorus is a little bit different from my other bands I have to say, it goes at faster pace, full of more darker and aggressive riffage and I'm in charge of everything. From all the lyrical concepts, instruments/vocals, recording, mixing, mastering, artwork and designs. So Vorus is 100 percent my work, and I'm strongly influenced by bands such as Poison, Obscurity, Terminal Death, Pentagram, Deathstrike/Master, Sarcofago, Mortuary etc.
3. How about movies. Do you enjoy horror & if so what are your favourite?
I dig horror movies, the classic stuff for sure. My all time faves are Phantasm (until IV), The Evil Dead, The Evil Dead II, Howling, Howling II, An American Werewolf in London, Demons, City of the Dead and a lot more!
4. It's no easy task to stand out in the death metal sub-genre. What is about Vorus that will turn heads, do you think?
I do what I know and what I feel I should do. Death Metal has been my passion for the last 3 decades or so. I can't tell you much about these modern days of ultra hyper technical progressive blasting death. I don't know those bands. Am I offering something new or different? No. I just want to play and create songs. Very simple, catchy and with memorable riffs and strong atmosphere. Songs that will remain in your mind at least for days or weeks. I do songs, straight, classic or basic Death Metal songs, but songs.
6. Has the rise of music streaming services & YouTube helped or hindered you?
Yeah, I think is great to have these tools in these days. They are very helpful to spread your name or work for all musicians/bands/labels etc. I do my research from time to time on Bandcamp or YouTube to find new bands. You can always find some interesting bands, playing the old way, the kind of music I like.
7. What's next for Vorus?
Hoping to soon release the 'Chamber of Laments' Demo in tape format, I have a few offers from labels now, just need to choose the right one!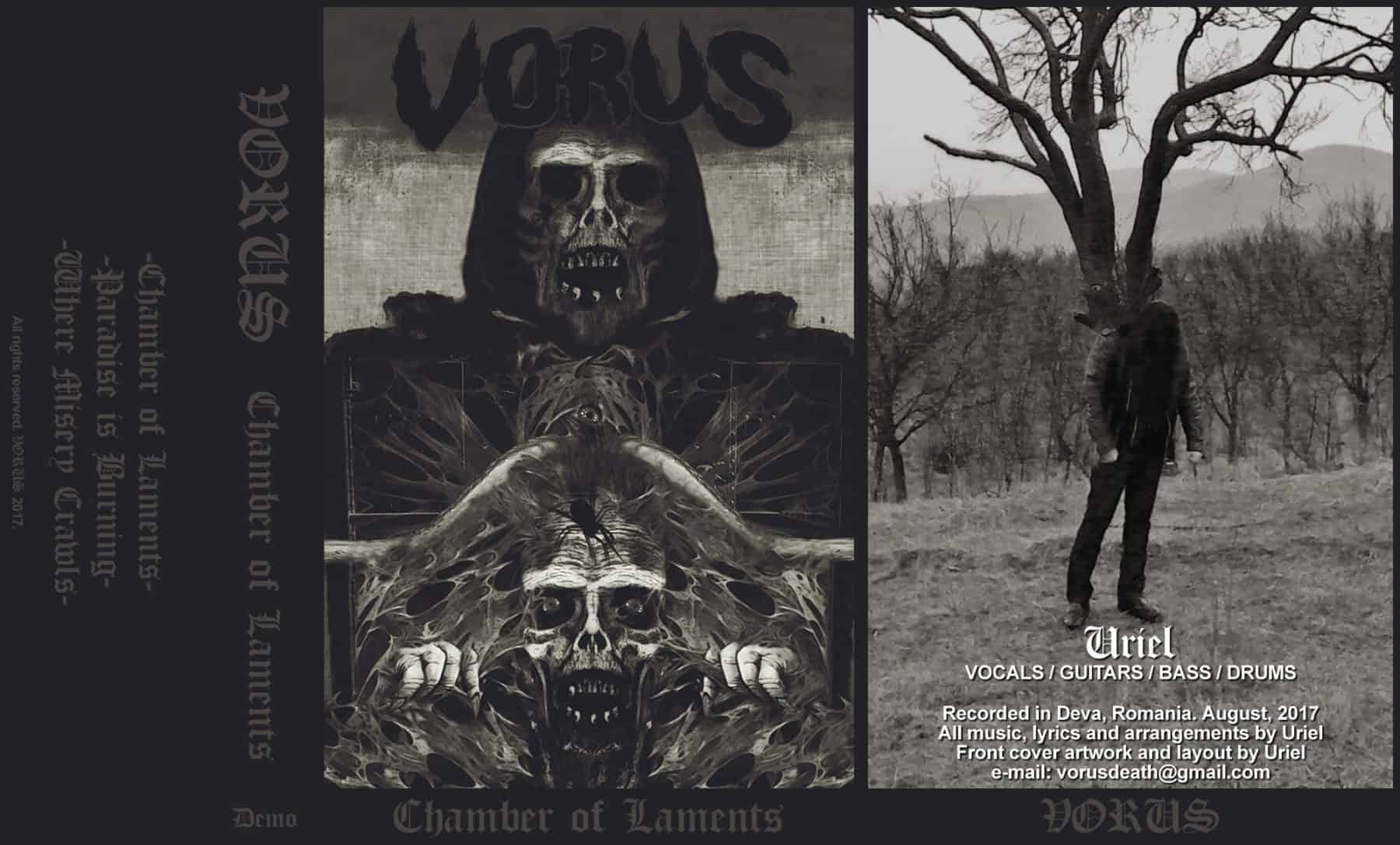 We'd like to thank Vorus for taking the time to speak with us! You can pick up Chamber of Laments over on Vorus' Bandcamp & find out much more about the project on Facebook.