Band Interview: Toronto Blessings
Games, Brrraaains & A Head-Banging Life are very pleased to bring you an interview with noise rock band, Toronto Blessings.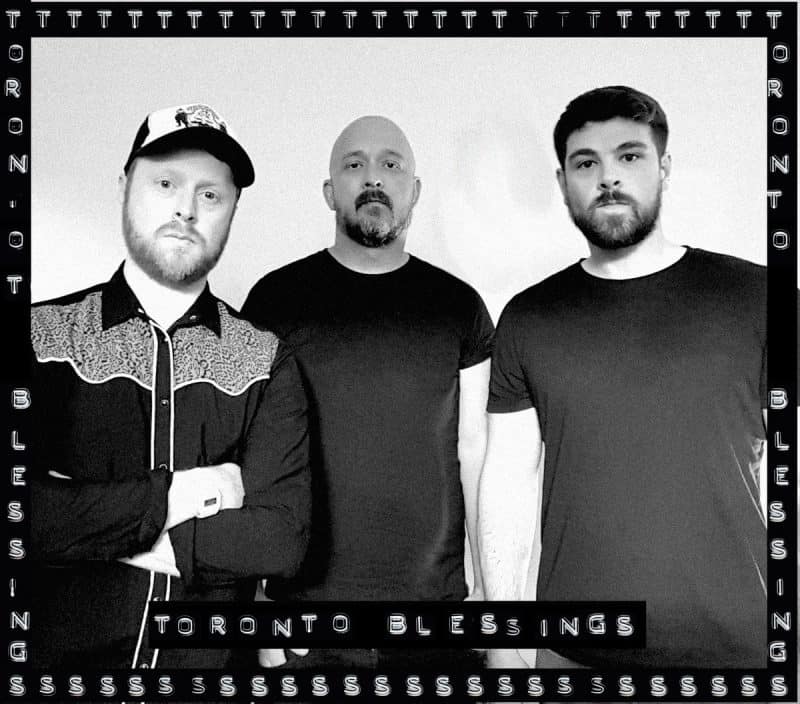 1. How did you get started as a band?
Us three used to play in the Band Cavorts before this one. Our singer Matthew moved to Berlin to follow his heart and move in with his girlfriend. We were still practising and writing and kind of out of the blue Rik just picked up a mic and started singing along. It was a real moment and we all looked at each other like, "We could totally do this!" So Toronto Blessings was born. I got the name from a feature in a newspaper about Sleaford Mods where it said that the lead singer looked like he was receiving the Toronto Blessing. I thought, that's a fucking cool name for a band, Rik and Murray agreed and it came to pass that it was to be.
2. How would you describe your sound?
Angular, catchy, noisy. We are like the bastard children of Gary Numan, Pissed Jeans and Mogwai, conceived in the tempestuous heat of a coked up 3 way. It's punk rock but not as straight forward, we're trying to include lots of different influences but make it a cohesive package. We try and trim the fat, keep them lean and keen and mean. Auntie Jean.
3. What bands/artists would you say have influenced your style of music?
Metz, Meat Wave, Idles, The Bronx, Pissed Jeans, Pixies, Nirvana, Cave In, Black Sabbath, QOTSA, Fucked Up.
4. Has the rise of YouTube & music streaming helped or hindered you as a band?
It does both. Its amazing to be able to have a vehicle to instantly make your music and videos available to a global audience. We can self release our own music and we've got complete creative control over everything. No-one tells us what to do. We design our own artwork and visuals. You don't have to be a signed band anymore to make an impact. It's great!
Only problem is you don't get paid even a single brass razoo for the privilege. Plus as it's available to every artist on Earth it means the field is massively saturated. It makes it harder to stand out from the crowd with out crossing someone's palms with silver. As a music fan it means you have seemingly no end of new bands and new music being fired into your brain. So it's very much a double edged sword. It's great being able to release music, it's shit not getting paid to do so.
5. What do you enjoy doing when you're not making music?
As we're not the youngest cowboys on the ranch we spend our time outside of music with our wives and families which is awesome. Personally I'm a bit of a gamer so I spend a bit of time shooting things and blowing things up. I'm really very excited about Red Dead Redemption 2. We're pretty normal chaps, jobs & families.
6. What are your future plans musically? Tours?
We're releasing our new single Give Nothing on the 11th May which is next up. We're just finalizing a video to go with it done by our good buddy Giannis Kipreos who we've worked with before on a couple of videos. we've got a few local festival shows coming up and we're looking to record an album asap. Then tour the shit out of it til we can't tour anymore!
We'd like to thank Toronto Blessings for taking the time to speak with us! You can find out much more and keep up to date with news by checking out their Facebook Page. You can pick up their releases now on Bandcamp and stream via Spotify.