Band Interview: Stonebrother
Games, Brrraaains & A Head-Banging Life are pleased to bring you an interview with hard rock band, Stonebrother.
1. How did you get started as a band?
(Zach) Ethan and I are brothers, and we have been playing music together since we were kids. Going through school we were in a couple different bands together with other people, all fairly short lived. When I was about 16, Leo was introduced to us by his music teacher, who is a friend of ours and our family. We had him over to jam and knew pretty much on the spot we'd found the missing piece of our lineup.
2. How would you describe your sound?
(Ethan) I would say that our sound is like 5150-era Van Halen mixed with a little punk rock, with just a dash of alternative rock mixed in to keep you on your toes.
3. What bands/artists would you say have influenced your style of music?
(Leo) Anything hard rock has influenced our style as a band. I know I'm constantly getting ideas from many different styles of music (really anything I hear.) out largest influences are definitely 70-80's rock and grunge though.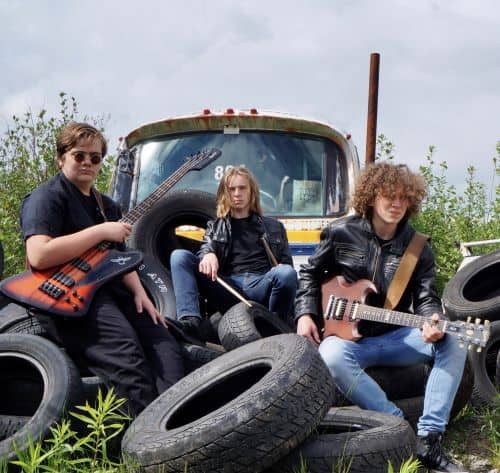 4. Has the rise of YouTube & music streaming helped or hindered you as a band?
(Zach) We kind of started getting serious about the same time that YouTube and streaming platforms really got big, so it's sort of always been there for us. For us it has definitely helped us to promote our music as we started at the bottom when they were huge already, but I definitely think that in some aspects it would be easier if we had started before those services were around.
5. What do you enjoy doing when you're not making music?
(Ethan) When we're not making music, we're working hard on other things like summer jobs, sports teams, Zach's in university and myself and Leo are in high school, so education definitely. Anything to keep busy and get experiences to write about when we get together.
6. What are your future plans musically? Tours?
(Leo) Our future plans are to record an album, do a short "university tour", and to get back into playing as many live shows as we can once COVID lets us.
Links