Band Interview – Soul Attrition (Josh Parlette)
Games, Brrraaains and A Head-Banging Life are very pleased to bring you an interview with Josh Parlette of Soul Attrition.
Soul Attrition is the solo project of Josh Parlette who plays bass for the Chicago sludge/noise trio, Escape is not Freedom. Vashon Rain is the debut album of the project, one that integrates components of post-metal, grunge, sludge and alternative. It will be released on July 13th 2018 and you can read our review of the incredible album here.
1. How did the Soul Attrition project come to life?
The songs all started as pretty straightforward riffs on my acoustic guitar or bass that sort of hung around for a while. The songs all started to take on a life of their own once I started recording them. I recorded all the instrumentation at home then took the tracks to the studio for mixing. The vocals were recorded in the studio as well. The project came from the need to get a number of things off my chest and evolved into what is now Soul Attrition.
2. What helped inspire the album?
Life experiences and the desire to grow and challenge myself musically were all sources of inspiration.
3. Are you looking to take Soul Attrition out on the road?
It would be great to play these songs live. I think it'd be a matter of finding the right musicians to play with.
4. The rise of streaming services and YouTube. Helped or hindered you?
I think the availability of streaming services has helped a lot of independent musicians (myself included) get their music out to the rest of the world in a pretty simple and straightforward way, whereas their music may not have ever been heard otherwise. That being said, I think because it's so easy to get music out now, it's also possible for a lot of talented musicians to get overlooked simply because of the sheer volume of music that's available.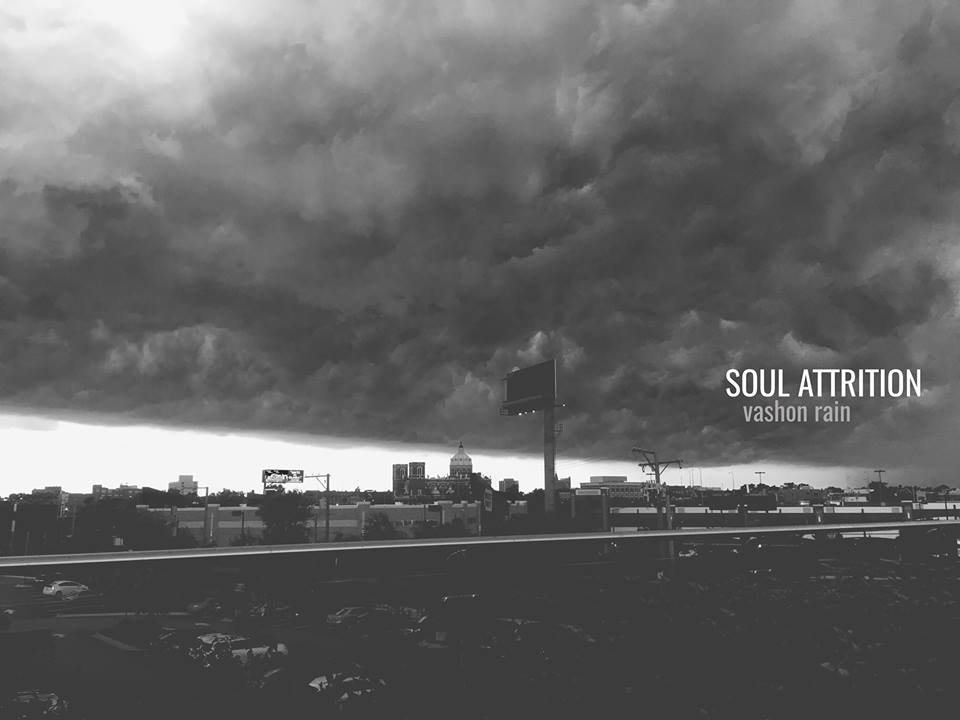 5. What do you do when you're not making music?
When I'm not making music, I'm either at work, spending time with my wife and dog, or fixing things around my house.
6. Games, Brrraaains (Hororr) and Head-Banging? What do you prefer & why?
Head-Banging. Music is everything to me. To me, it's the most pure and honest form of self-expression and the only thing in life that really makes sense.
You can order the album via Bandcamp here and find out more about the project over on Facebook.