Band Interview: Shellshock Lullaby
Games, Brrraaains & A Head-Banging Life are very pleased to bring you an interview with pop punk/alternative rock band, Shellshock Lullaby.




1. How did you get started as a band?
We started with Russ writing "Different Story" and "Backwards" in the summer of 2010 for a band called Skyrocket Love. After that band didn't work out, he started would become Shellshock Lullaby in Butte with original members and brothers, James Beaudry and Joe Beaudry. After 4 EPs later and a few line up changes, here we are.
2. How would you describe your sound?
It's a sound that has evolved from alternative rock to alt-pop to pop punk… etc. Now I would call it pop punk/alternative for a mature audience. Because we have matured as people over 8 years of being a band, our music has as well.
[amazon_link asins='B07CV67585,B07CV7P3KT,B07CV5XB5Q,B07CV5BGLR' template='UseThisOne' store='g0e5b-21′ marketplace='UK' link_id='1b51d46a-6d7c-11e8-92d6-d94dca07b5d1′]
3. What bands/artists would you say have influenced your style of music?
There has been a lot of bands but the ones that keep coming up are The 1975, Greenday, The Goo Goo Dolls, Coheed and Cambria, Alkaline Trio, and The Cure.
4. Has the rise of YouTube & music streaming helped or hindered you as a band?
I think it's given us a voice up here in Montana and been a real blessing for us to show people all over the world what we can do. As an unsigned band it's done us a lot of favors. This is our latest video featuring our new single:
5. What do you enjoy doing when you're not making music?
Russ: I enjoy yoga, movies and spending time with my daughter.
Hannah: I have my own photography business called, Prologue Photography, and I also enjoy reading fiction novels.
Andrew: I play in the Butte Symphony Orchestra (which is music too but I really love music and it totally different than Shellshock Lullaby lol) and I enjoy spending quality time with my sister and nieces.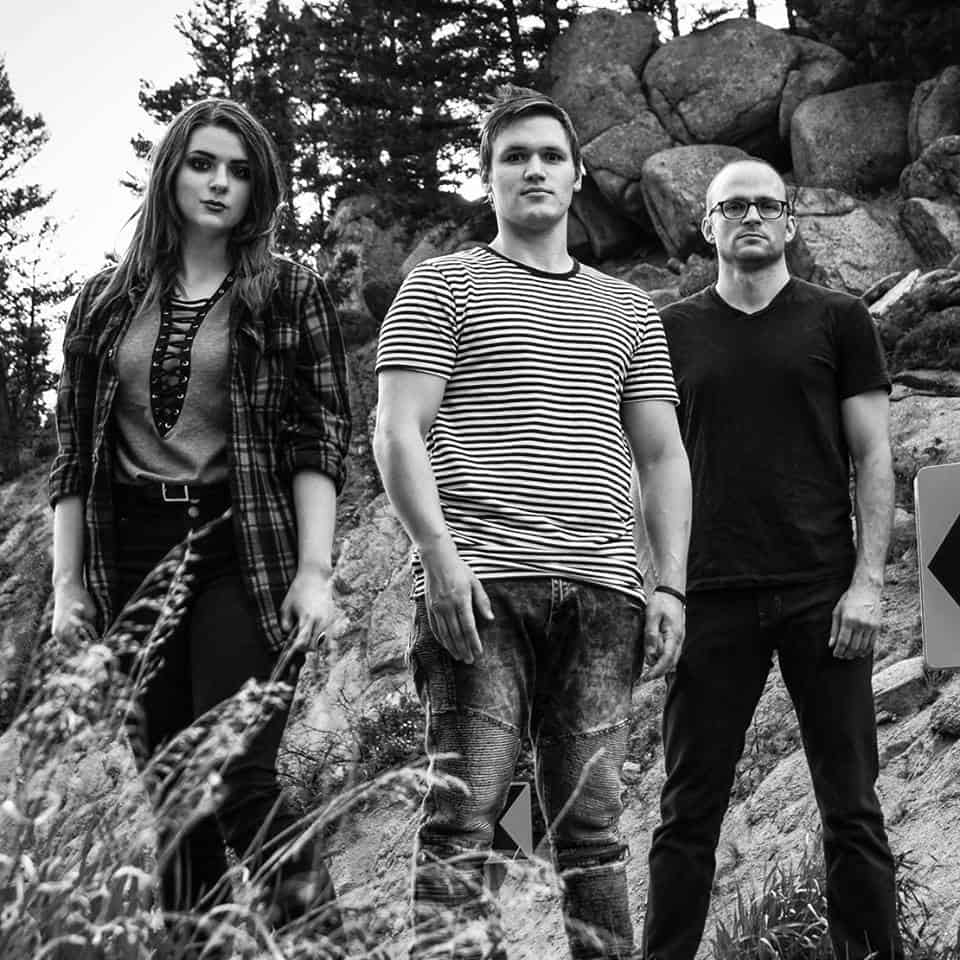 6. What are your future plans musically? Tours?
First we are releasing a new EP called Static Noise on June 5th for digital download (June 8th for a physical CD). We're very pumped for this EP and are sure it's our best work yet.
Our touring plans this summer for Static Noise will take us all over the west coast. We hope to continue making better quality for our fans and extent our reach to tour nationally and one day internationally. We also really hope open for Greenday and Alkaline Trio at some point. That would be a dream come true.
We can't thank Shellshock Lullaby for taking the time to speak with us. You can support them by liking their Facebook Page, following them on Twitter, Instagram and checking out their website.