Band Interview: Shattered
Games, Brrraaains & A Head-Banging Life are pleased to bring you an interview with Hardcore/Thrash/Death Metal band Shattered!
1. How did you get started as a band?
Through the years of sharing a stage.. and knowing of our newest members diversity and styles. That we all bring and blend so well together, it was a matter of time before the gods of metal brought us together!
2. How would you describe your sound?
Hard n heavy, awakening. Music that makes you think, feel, relate to.. to live by…METAL!
3. What bands/artists would you say have influenced your style of music?
I listen to all styles of music. Music captures all emotions of life…and death. It is the true universal language.
4. Has the rise of YouTube & music streaming helped or hindered you as a band?
It has helped for people around the world to listen what your band is pouring their hearts, souls, and beliefs into.
5. What do you enjoy doing when you're not making music?
When I am not making music.. I enjoy running sound for shows or recording upcoming artists. And spending time with family and my band mates!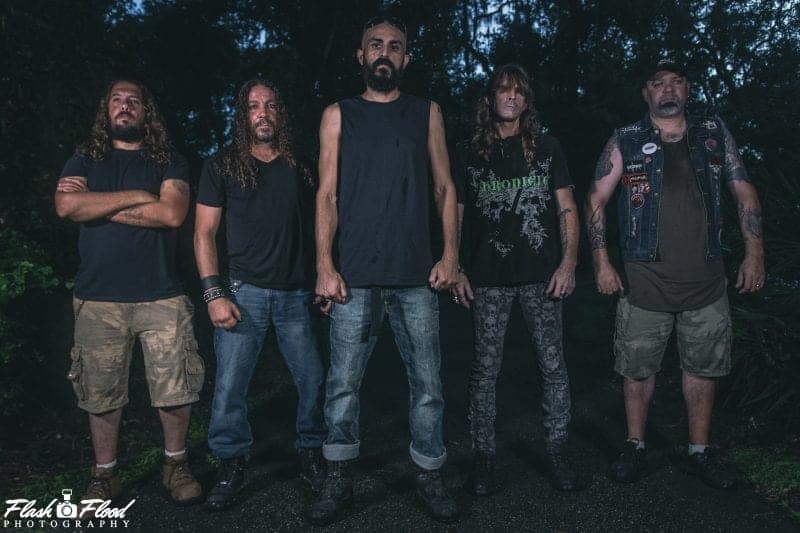 6. What are your future plans musically? Tours?
We intend on finishing are new album Skinwalker and take the show on tour!
We'd like to thank Shattered for taking the time to speak with us. You can find out even more, pick up their music and check out their social media links here.