Band Interview – Parrilla (Metal 2 the Masses Essex 2019)
Industrial metal band, Parrilla, will play in Heat One of Metal 2 the Masses Essex 2019. They face off against Fyresky, Connected, Goat Monsoon and The Penny Antics on the 18th of January. The event takes place at The Soundhouse which is at The Bull, Colchester, CO3 3ES.
Each band will be giving their all to try to progress in the competition where the winner receives an amazing opportunity. A much coveted slot playing on the New Blood Stage at Bloodstock Festival, 2019. GBHBL are pleased to bring you a short interview with Parrilla to help introduce them to the metal masses.
Have a read, enjoy and make sure you get down to The Soundhouse on the 18th of January to give them some support.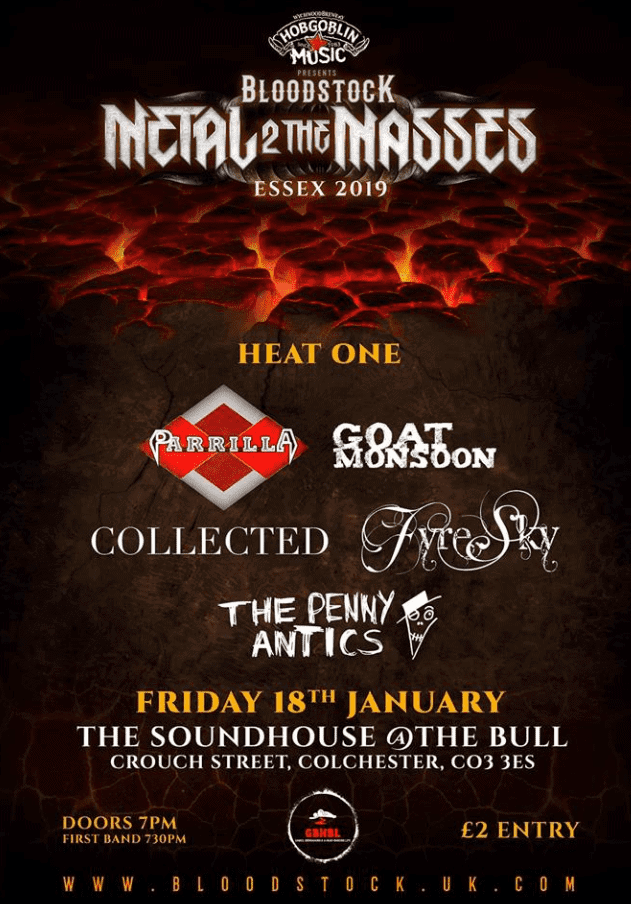 Interview with Parrilla
1 – Why Parrilla? Where did the name come from?
At one of the rehearsals we were just looking at torture devices for band name ideas and Parrilla popped out, we then read up on it and it felt right. Parrilla means grill in Spanish and is a form of torture device in which the victim is placed on a grill like structure such as a metal framed bed and is then electrocuted by electric wands. So we thought that's the perfect name for our band since we do have a lot of electronic elements going on both sound and visual wise.
2 – Tell us a little about Parrilla. How long have you been playing together? Who is in the band? Where are you from? How did you meet?
Dani: I started writing music for the band back in the middle of March 2018, the first song I wrote is our first single "Surrounded", and the first solid member is our lovely Drummer David.
David: You can call me Dave it's fine.
Dani: Dave joined the band at the end of April 2018, I found him on JoinMyBand. We then had Tom, our Bassist, join in September but I knew him from before when I interviewed him in his previous band. Last but not least we have the baby of the group Goblin King, also known as Jared to most, who completed the band with his guitar playing. We used to work in the same place before. So we have all been playing together for perhaps a best part of 6 months thus far. Everyone in the band is from the Southend area except for me, I am originally from Switzerland, the land of Chocolate and Celtic Frost.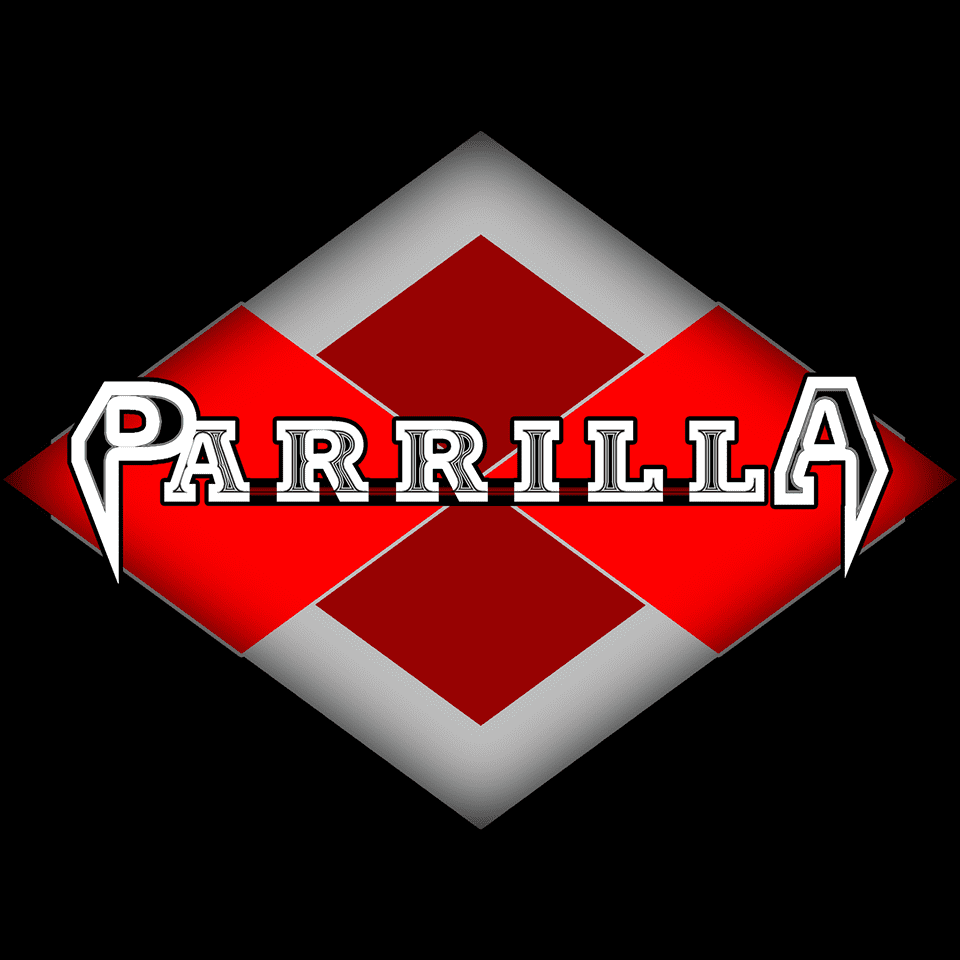 3 – What artists, metal or otherwise, have influenced you and your sound?
We pride ourselves in being very diverse in what we listen to and what we are influenced by. David listens to a lot of Classic Rock and Musicals, Tom listens to a lot of Doom Metal and again classic rock, Jared listens to Metalcore and 80's music like Toto, Motley Crue, Journey etc. And Dani listens to a confusing mixture of things but is mainly influenced by Rammstein, Dethklok, Venom and The Prodigy. But we listen to a lot of different music. The main influences for the band are Depeche Mode, Muse and Rammstein and a bunch of small ones in between.
4 – With so many genres and sub genres around these days, what genre would you put yourself in?
For the sake of keeping it simple, we are an Industrial Metal band but personally I'd say we are just Parrilla. We don't like to label the band as we feel it would limit us on what we can and cannot do.
5 – What will you bring to the Metal to the Masses heats? What can music lovers expect and how are you going to win their support on the night?
Jared: A Guitar and a Pedal.
Dani: We will give them an experience. We may not be able to supply flamethrowers, yet, but we can give a great show otherwise. We have outfits for our live shows and facepaint and a bunch of other things which we are very excited to show to everyone. Just keep in mind our hashtag #moveyourbody and get ready to sweat.
6 – Any horror fans in the band? What are some of your favourite horror movies or books?
David: The original exorcist, original psycho and the original Omen. Those films were actually terrifying not just gory for the sake of Gore.
Jared: Friday 13th, anything related to Jason really, Hockey mask, doesnt talk, huge machete, whats not scary about that? Also the Shining book.
Dani: Alien, Tusk, Evil Dead. Those are my ultimate horror films, Tusk is more of a comedy than anything.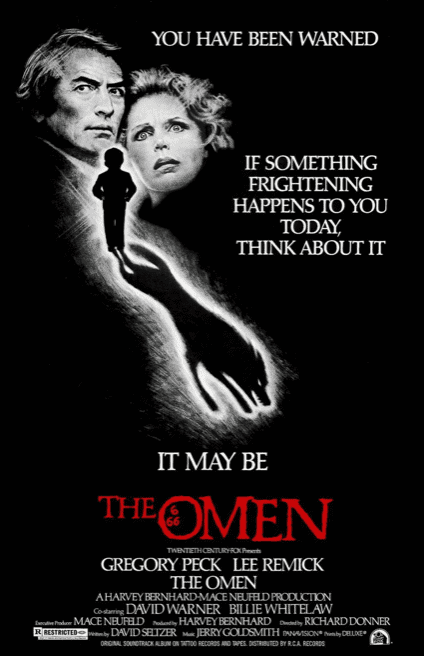 7 – How about games? What's your console or game of choice?
Jared: PC master race but I'd pick PS4 for Bloodbourne if I have to pick a console but my game of choice is The Witcher 3.
David: PC Master Race and game of choise Final Fantasy 7. Once you play this game you never need to play anything else.
Dani: PS4. I have a PC but dont use it for gaming anymore. Game of choice for is Kingdom Hearts.
8 – Have you been to Bloodstock Festival before?
Dani: I have last year when Judas Priest, Gojira and Nightwish were headlining.
Tom: I went 2012.
If yes, what is it you love most about the festival?
Dani: I love the welcoming atmosphere and the great bands and food.
Tom: When I went I saw Crowbar, Machine Head, Hatebreed, Testament, Behemoth and got drunk, what more do you need?
9 – Where can fans check out your music, merch and find out more about you?
For now on Facebook and all the streaming sites and Bandcamp.
10 – Aside from hopefully playing Bloodstock Festival, what else do you have lined up for 2019? Any releases due or tours/gigs/festivals line up?
We are playing Essex Undiscovered at Chinnerys, 01/02/2018, and The Edge in Basildon, 28/03/2018, so far but are still looking to book more gigs, so keep your eyes glued to the screen and our page. We will look to release an EP relatively soon, we haven't quite decided when and how we will approach it, but for now we are testing the waters and see how people respond to the songs live.
GBHBL would like to thank Parrilla for taking the time to answer these questions and we wish them all the best in their heat at Metal 2 the Masses Essex. Find out more about Parrilla at their Facebook page and on Instagram.
Importantly, get yourself down to the venue on the 18th of January and throw them some support.