Band Interview: Christ Dismembered
Games, Brrraaains & A Head-Banging Life are very pleased to bring you an interview with Australian black metal band, Christ Dismembered! In May 2017 they released their debut self titled full length album and you can read our review of it here.
1. Tell us a bit about the origins of Christ Dismembered.
During 2010-2011 my brother and I started what was my first ever black metal project and we recorded 2 demo tracks which we were quite proud of. One of which was A Slap in the Face to God, which ended up being one of Christ Dismembered's most popular numbers. At the time, our drummer, Plague was playing in a local deathcore band called Scalpel Please, and we knew he could blast beat like a machine so we asked him to join the project.
My brother soon left to focus on his other projects, and in early/mid 2012, after months of song writing and several name changes, Christ Dismembered was officially born. Up until 2015 it was just Plague and myself, writing and recording everything we wrote, our debut album actually features only the two of us. In 2015, Ominous joined on bass and we started playing our first public live shows. At the start of 2017, The Sadist joined on second guitars and things have just grown non stop since there.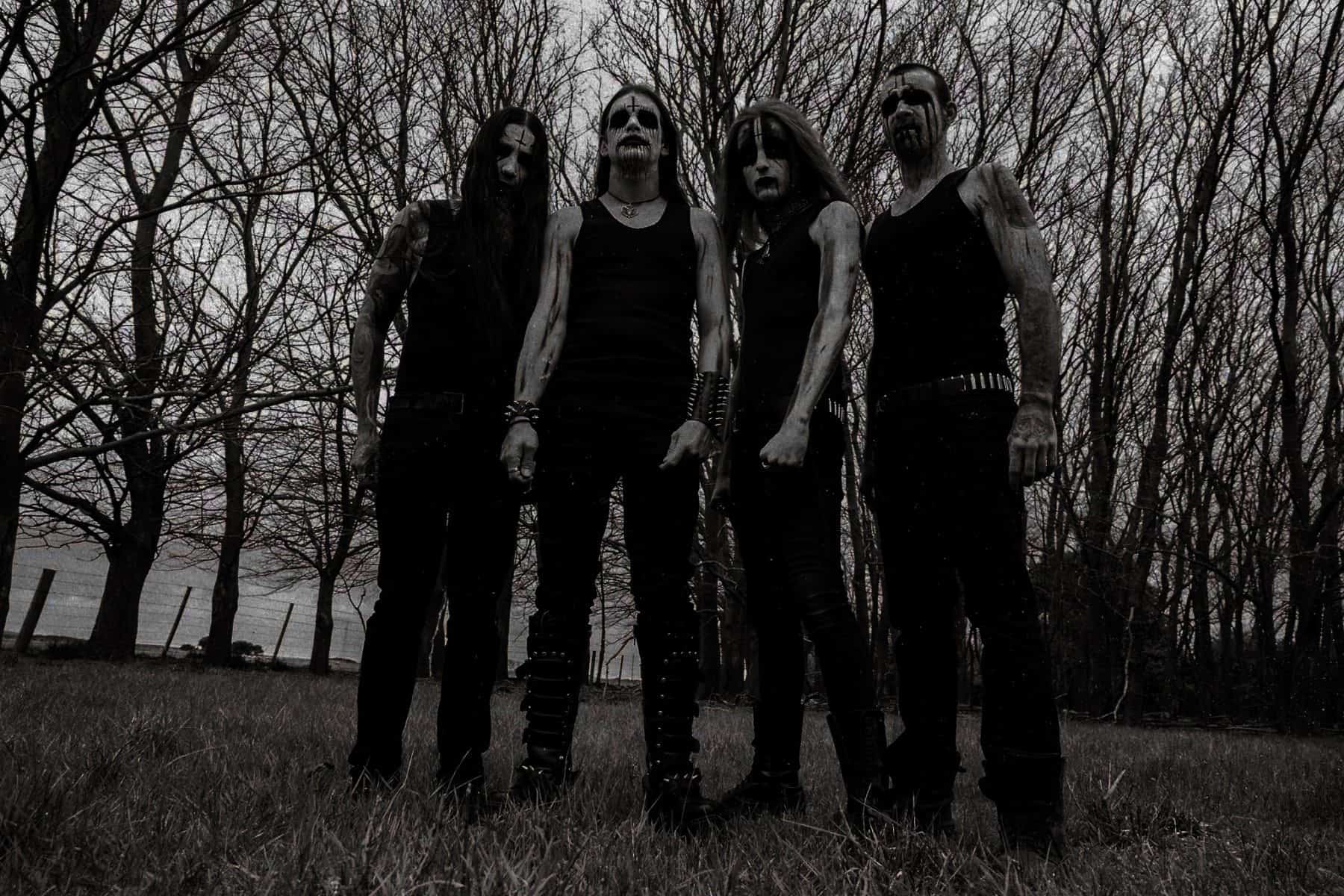 2. Australia isn't really known for it's black metal, how have you been received there?
We have been received brilliantly, much better than we ever expected. Australia does have a strong black metal scene if you scratch under the surface, as we have discovered over the course of this bands life. Nobody in Australia had really heard of us before we began playing city shows, but since then we have acquired quite a big fan-base who have followed us extensively. But, there's still endless miles of Australia which we are yet to tread and spread our sound to, so we hope the best is yet to come!
3. Your debut album has been out for about 9 months now. Are you happy with how it's been received? It's a bloody great album!
The response to the album has been incredibly humbling, so far we have had hardly any negative feedback! This album was actually recorded during 2014 so it has been left to mature for quite some time, we must have picked just the right time to release it onto the world! We're glad you guys have been digging what you have heard!
4. Was the aim to create a 'throwback' style black metal album?
Not intentionally at the time of recording, our mindset at the time was that we wanted to write and record music that we were going to enjoy ourselves. That being said, I find in this day and age bands are trying as hard as they can to be groundbreaking and original, which of course is fantastic and something the music scene always needs, but we never really aimed for that.
This ended up working strongly in our favour, because no matter how many unique, experimental artists there are out there, there will ALWAYS be people like us who want to hear authentic, no frills attached, fast and aggressive black metal, which is 100% what we are passionate about and will continue to produce.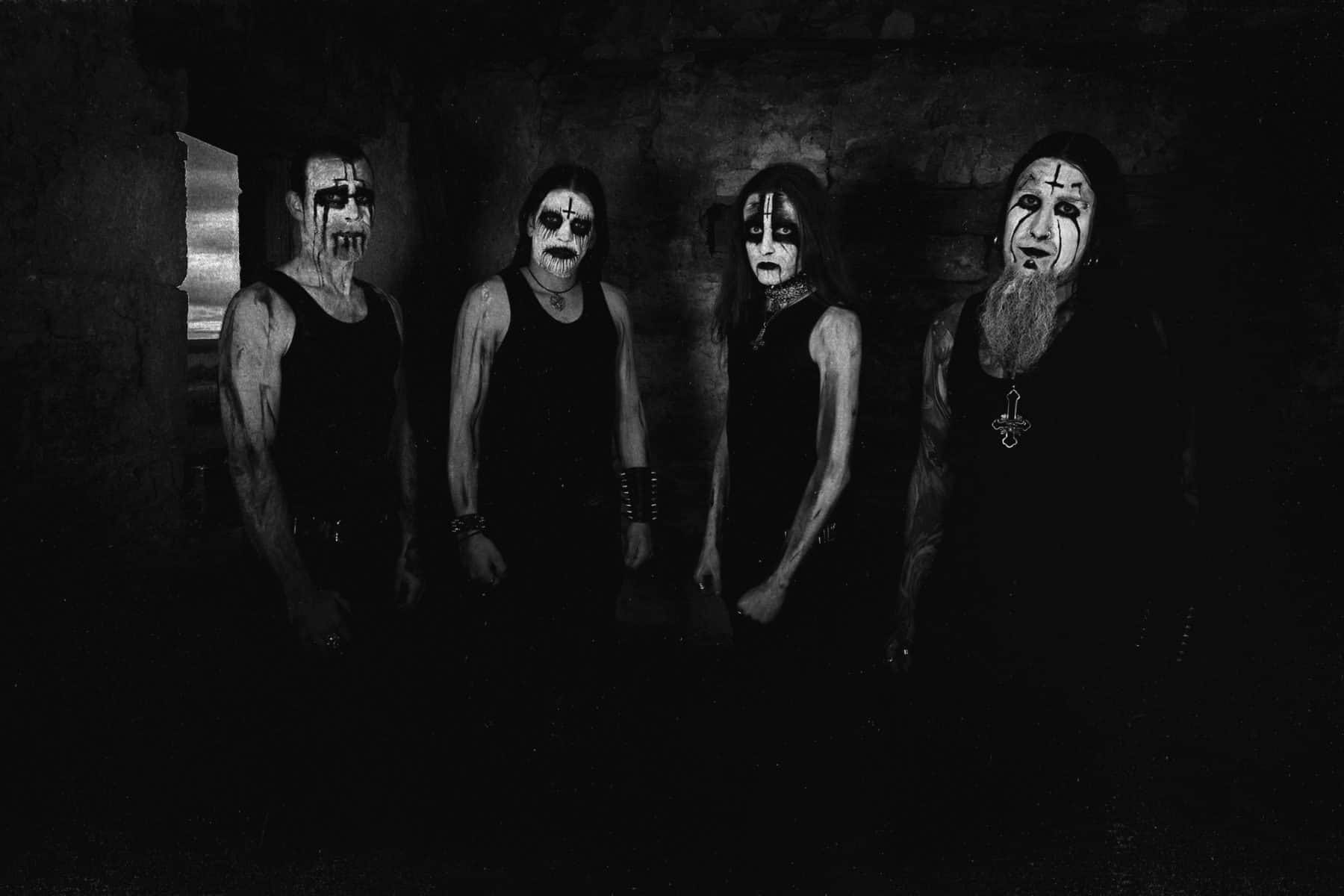 5. Has the rise of streaming services/YouTube helped or hindered you as a band?
It has definitely helped, we have been able to help our music reach countless new people all around the globe who would be otherwise oblivious to the fact we even exist haha! Our album has been downloaded hundreds of times on our Bandcamp site and our music on YouTube has, in some cases, reach 5 digit play counts, which we never would have expected when we first recorded our songs back in 2014.
6. Games, Brrraaains (Horror) or Head-Banging? What's your poison?
It goes without saying that headbanging would top the list of all our members haha! We are all actually huge horror fans though. Our current favourite horror films and TV shows is often the topic of discussion at band practices. Personally I'm a huge Troma fan, and anything B grade packed with gory practical effects for that matter! Continuing with the horror theme, one of our first ever public performances was at the after party for the Mount Gambier Zombie Walk, which we've also played at numerous times since.
7. Do you play live? How important is it to you? Any upcoming tours planned?
Playing live for us is something we simply cannot get enough of. Nothing is more cathartic than donning our signature corpse paint, taking to the stage in front of new audiences and forcing every ounce of rage we have into the performance of songs we've poured our souls into. We are currently on the lineup for Adelaide's Heavy SA Fest in April, several other unannounced headlining shows for the year and many more performances still in the pipeline which shall be revealed to the public in good time.
8. What's next for Christ Dismembered?
We are currently recording new music and have some big plans which everyone shall soon be hearing about. That is all I will say for now! Hails for all the support! Stay tuned for further news and announcements! -NecroSatan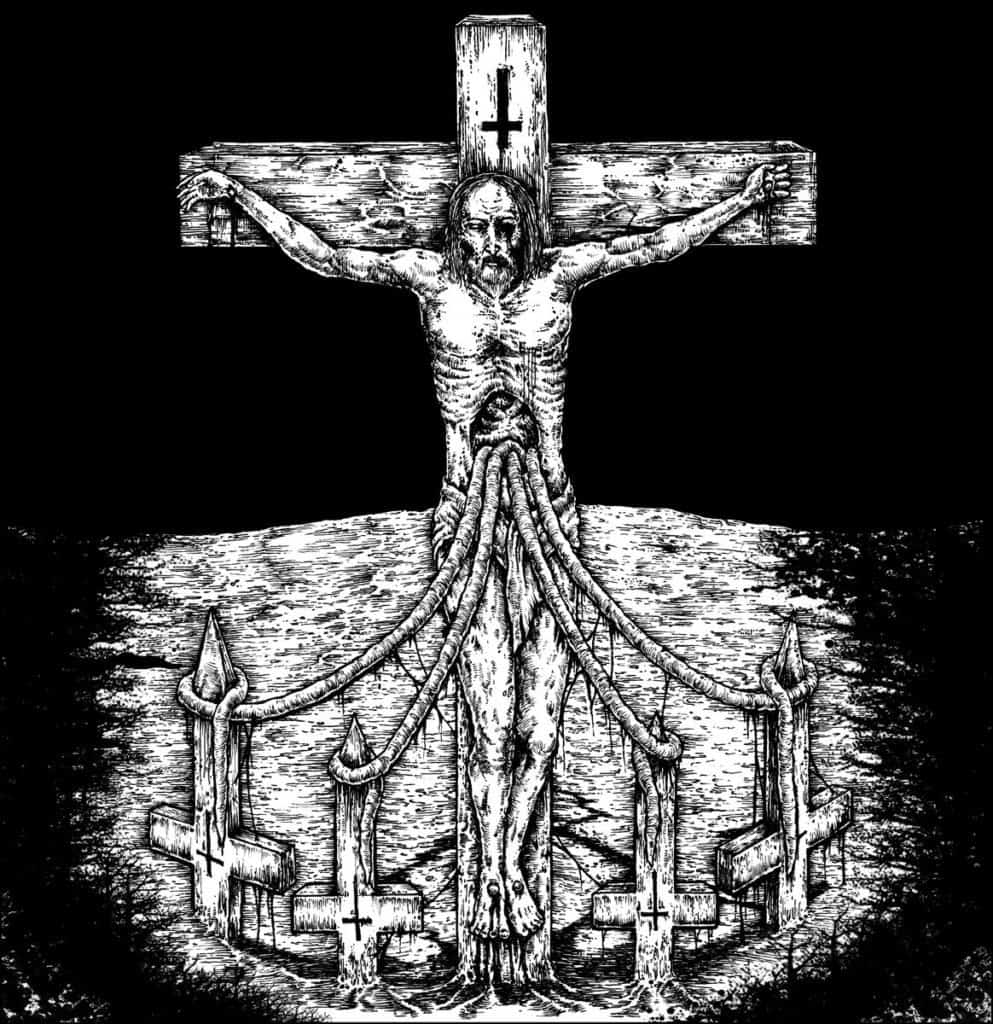 You can stream/pick up the album now over on Bandcamp as well as via Apple Music below. Find out more about Christ Dismembered on Facebook & Instagram!