Band Interview: Bullets and Octane
Games, Brrraaains & A Head-Banging Life are very pleased to bring you an interview with Southern California rock band, Bullets and Octane!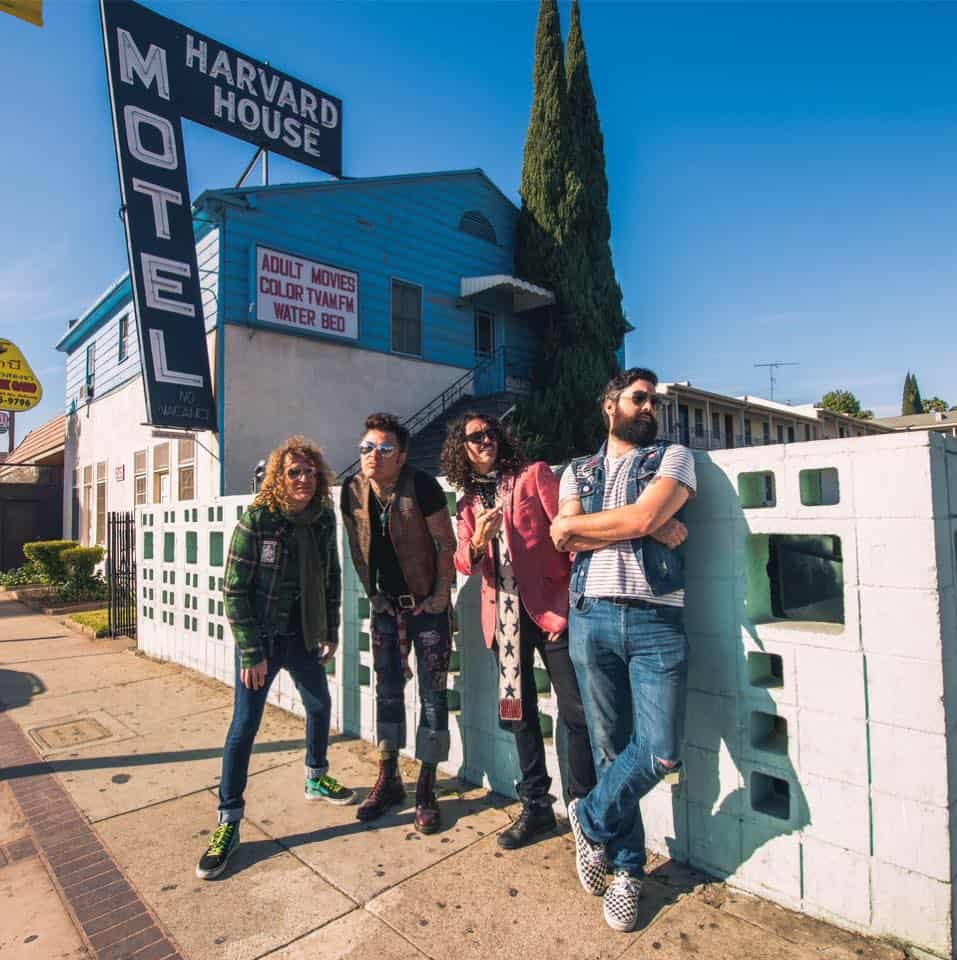 1. How did you get started as a band?
We moved to Southern California from St. Louis Missouri and became heavily influenced by the local music scene and the Los Angeles orange county culture and that organically inspired us to individually and as a group become this musical force we are known for today.
2. How would you describe your sound?
The sound of bullets and octane can seem topically obvious to most that it is a rock 'n' roll band. When you dig a bit deeper there is definitely some jazz influence with some dynamics and arrangements. A sense of heavy punk influence with the lyrical delivery and attitude. There's a fun useful sense of a boxing Match Trainwreck infused with a diverse and mature musical influence.
3. What bands/artists would you say have influenced your style of music?
The Bronx, Foo Fighters, 1990s punk and grunge, with a little bit of 70s and slightly 80s rock attitude and delivery such as Rancid or possibly Guns 'N Roses.
4. Has the rise of YouTube & music streaming helped or hindered you as a band?
Definitely the silver lining of the music business changing so drastically in the last 10 to 15 years we would say. The platforms that of been provided for us in this day and age has been very helpful to reach possibly a bigger fan base of people. Ones that might not of ever heard of the band if it wasn't for these new developments in the music business with these platforms.
5. What do you enjoy doing when you're not making music?
Well everything that we do in the band or out of the band usually somehow correlates almost directly with music or entertainment. From making custom clothes or working in the acting industry there's always a sense of entertainment visually or musically when not working directly in Bullets and Octane.
6. What are your future plans musically? Tours?
Our most recent plans consist of a tour in February in Sweden & the UK and there is plans for festivals in the Spring and Summer time. We are currently working on putting together tours of Japan and China and possibly South America. When we are not touring the plans are to finish up more writing and recording for upcoming releases for the band. There will be a slew of music videos to be shot & to be released to support the future new album!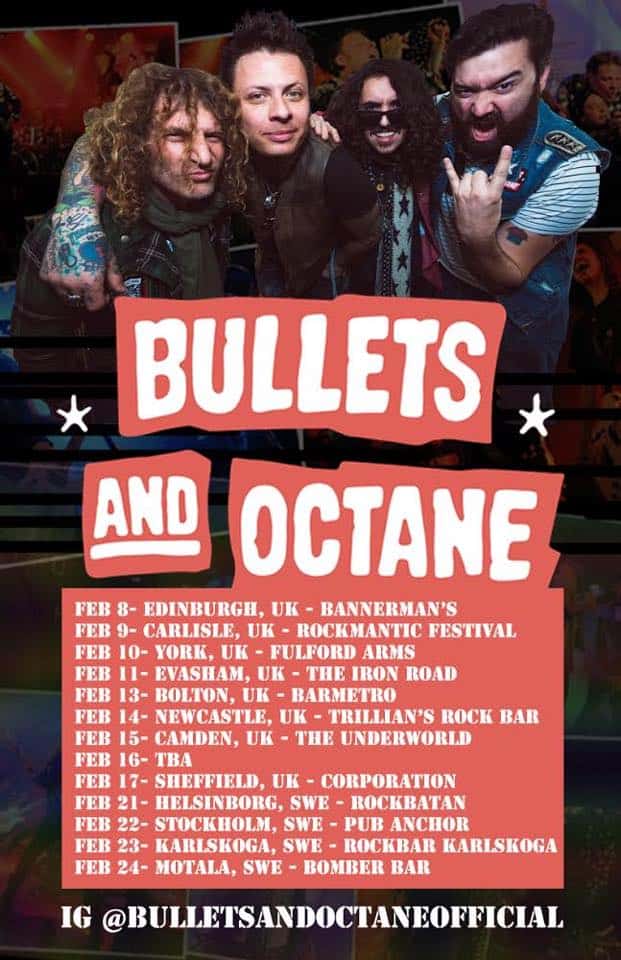 [amazon_link asins='B077S9WV5Q,B002MXN1VS,B000UYT9QW,B000FQ5EGE' template='UseThisOne' store='g0e5b-21′ marketplace='UK' link_id='f758ffe1-062d-11e8-a32a-f3686cd9e951′]
We'd like to thank Bullets and Octane for taking the time to speak with us! You can pick up their music via Spotify, Deezer, Google Play, Amazon above & Apple Music below. Find out more about the band on Facebook, Twitter and Instagram.