Album Review: Words That Burn – Pyres (Wormholedeath)
Hailing from Dundalk, Ireland, Words That Burn have been fusing elements of melodic metal, and alternative rock that are loaded with crushing riffs and soaring choruses as far back as 2010.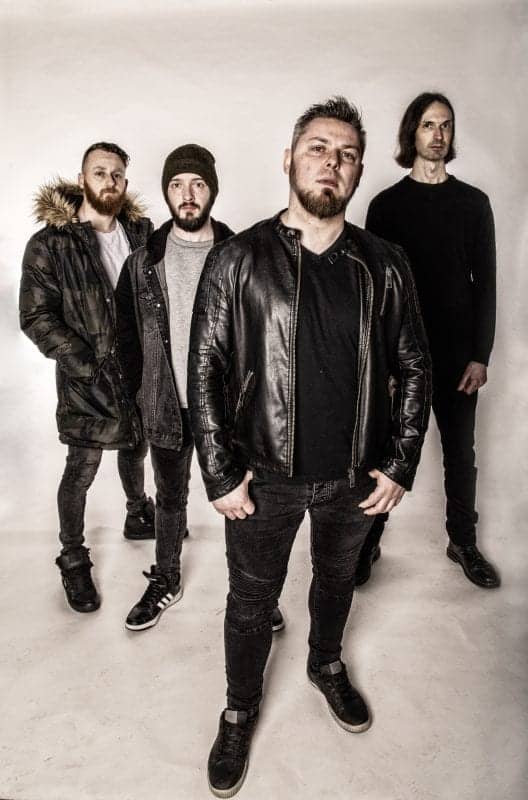 Their debut EP, 'Praey' (June 2013), introduced them as one of Ireland's most promising contemporary metal bands. Late 2014, saw Words That Burn compile their debut album 'Regret is For The Dead', an album of hook laden tracks which saw the album chart at Number 1 in the Irish Metal, Irish Rock and Irish Mainstream iTunes download charts.
Between 2016 & 2018, Words That Burn haven been on the road extensively before May 2018, saw the first offering from the sophomore album "When We're Forgotten", go straight to number 1 in the Irish metal & rock iTunes charts.
2019 sees the release of their brand new album, Pyres on May 28th 2019 via Wormholedeath.
An exciting start, Mammoth immediately showcases just why Words That Burn have such a buzz around them. It's not just the pulverising heaviness of their metal riffs and deep percussion but the dramatic blending of melody and slick catchiness. It's an uplifting track that ascends through the mind and soul.
Following that we get the much-hyped and talked about Arise and it doesn't disappoint. Callously heavy but with a striking rhythm and pulsing chorus. If the opener didn't sell you on Words That Burn, this track will.
Effects that were layered throughout the first two are little more prominent on Riptide giving it even more energy and not detracting from the pure head-banging rage that spits forth from the verses. White Smoke takes a moment to calm things down with a slower beat but not lacking in gut punches while the effects here are particularly strong. While Death Grip is a wild and uncontrollable hungry beast focused on high energy deathcore-like groove.
Half the album down, half the album proving to be a modern classic.
Up next is Fire in the Air. Leaning towards metalcore, it's probably the most straight-forward track on the album but certainly isn't lacking.
Any thought that Words That Burn blew their load early on is completely lost with Between Me and the Buried, Shallow Sleep and When We're Forgotten. The bulk of these tracks continuing the impressive heavy mix of hard-hitting metal riffing, deep cuts of intensity and uplifting choruses.
A best of 2019 album finishes up with the longest and most expansive track heard so in A Mortal Call. The melancholic start gives way to a more frantic heavy groove and it doesn't stop building from there. Amazing.
It's not often we get to say this but there really isn't a disappointing track on the album. Every single one feels like it was meant to be here and nothing could have been left on the cutting room floor.
Words That Burn – Pyres Full Track Listing:
1. Mammoth
2. Arise
3. Riptide
4. White Smoke
5. Death Grip
6. Fire in the Air (Feat. Aideen Farrelly)
7. Between Me and the Buried
8. Shallow Sleep
9. When We're Forgotten
10. A Mortal Call
Previously released singles can be found via all major streaming services and Bandcamp. Keep up to date with the release by liking their Facebook Page and following them on Twitter.
Words That Burn - Pyres (Wormholedeath)
The Final Score -

9/10