Album Review: Woorms – Twitching, As Prey (Hospital Records/Sludgelord Records)
Following on from the critically acclaimed release of their debut album, Baton Rouge-based colossus, Woorms, return with their new album, Twitching, As Prey. Due for official release on 27th March 2020 on Hospital Records/Sludgelord Records
Formed in 2017 in Louisiana and featuring guitarist/vocalist Joey Carbo, bassist John Robinson, and drummer Aaron Polk, Woorms has been delivering a brutal mélange of riffs and noise-rock righteousness on the precipice of significance for some time.
There's a serious oddness to Woorms' sound although you might not get that right away with Take His Fucking Leg. A rhythmic drum beat, fuzzy guitar riffing and scratchy vocals, combine for a strong rock effort with just a touch of groove to it.
Flowing perfectly into Escape Goat, it's so tight you might not initially notice the song change. Give it time though as Woorms begin to increase the meatiness of the riffs and the vocals get weirdly ethereal.
Unicorn Corn is that little faster, a more fitting noise-rock song especially as it's less structured and strident. Whereas Fire is A Good Servant is little more than an unusual intermission and Silence and the Saints is quiet and brooding, up until the chaos of noise at the end.
Sold? Fear not…there is plenty more from Woorms. A couple of powerful efforts in the form of Beauty is a Trick of Light and Sorrow and Line before they once again baffle with Fire is a Bad Master. A myriad of noises, effects, eerie spoken word and more for nearly 5 minutes. Few bands could get away with this and even Woorms are pushing it here, yet in the context of the album it works. It shouldn't but it does thanks to the otherworldly vibes it gives off.
Not done yet, Because They Looked Like Crosses is as traditionally heavy as Woorms get. Although there's no complaints here, the band adding some real venom to their sound. Before the eclectic yet exciting album wraps up with God Botherer. Another slice of perplexing pie with its melodic mellow strumming and extraneous instruments.
Odd? That's probably an understatement. Is it madness or is it genius? The line is very thin.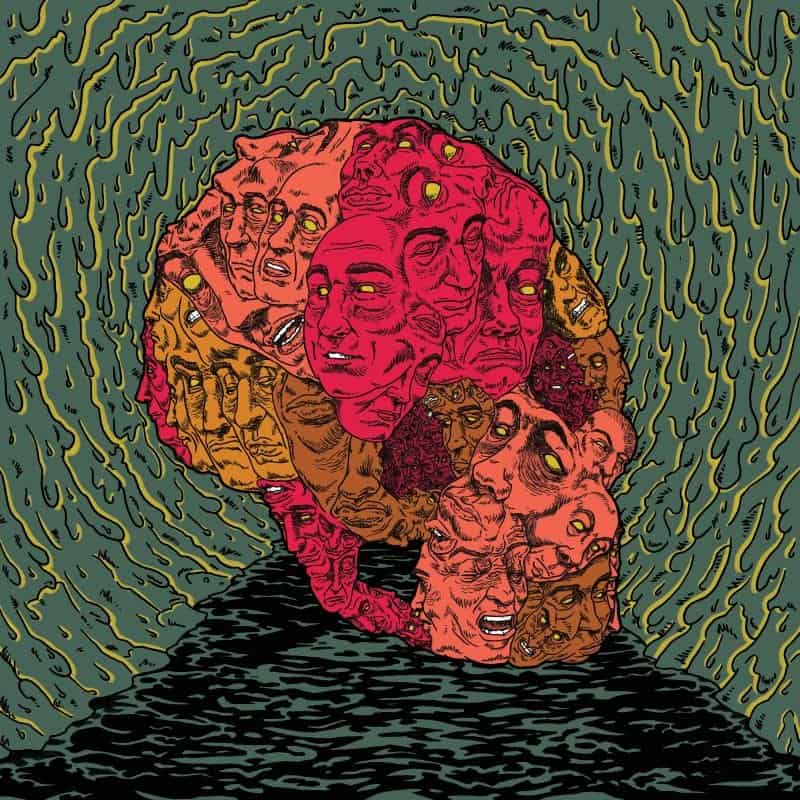 Woorms – Twitching, As Prey Full Track Listing:
1. Take His Fucking Leg
2. Escape Goat
3. Unicorn Corn
4. Fire is a Good Servant
5. Silence and the Saints
6. Beauty is a Trick of Light and Sorrow
7. Line
8. Fire is a Bad Master
9. Because They Looked Like Crosses
10. God Botherer
Links
Bandcamp | Facebook | Instagram
Woorms - Twitching, As Prey (Hospital Records/Sludgelord Records)
The Final Score -

8/10