Album Review – Visions by Anomalie (Art of Propaganda Records)
Anomalie have released their third album entitled Visions. Visions was released on the 17th of March through Art of Propaganda Records. Anomalie originate from Austria and play a brand of atmospheric or post black metal.
They are essentially a one man band, or at least the brain child of one man. That man is known as Marrok. Marrok  appears to be a guy who lives and breathes metal. He was the guitarist and singer for Panzerhass. Marrok was also the guitarist, backing vocalist and song writer for Selbstentleibung. He was also the vocalist for Tulsadoom. Outside of the studio, he also kept himself busy as a live musician playing guitars for Agrypnie, Noctiferum, The Vision Bleak and Harakiri For The Sky (where he also did backing vocals). He also played bass for Heretoir. Wow.
For Anomalie, Marrok did everything and played everything on the first two albums, Between the Light and Refugium. On this one, Visions, he has utilised session artists to assist him. It was worth it, I think. The album has a wonderful sound to it and I am sure the assistance of a strong support network has helped with that.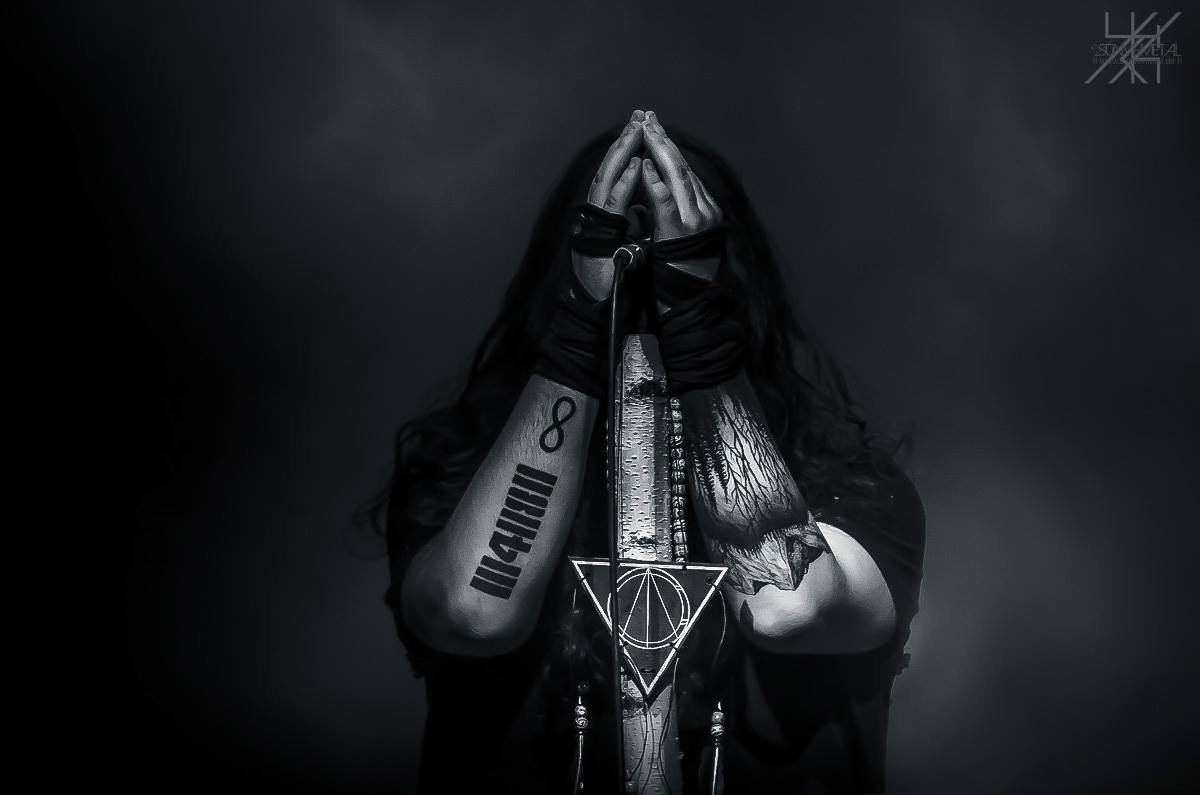 So, on Visions, Marrok looks after vocals, guitars and synth as well as all the song writing and direction. The assistance comes from Thomas Dornig who adds the bass and Lukas Schlintl who has added the drums.
The outcome of all of that is one of the finest pieces of black metal I have heard in years. It is a phenomenal piece of work. It is both dark and majestic and is packed full of intimidating atmosphere and haunting beauty.
Visions is 7 tracks long and a weighs in at a whopping 51 minutes in total. Each track is around 6 or 7 minutes long on average other than Vision III: A Monument. This one is an epic 11 minutes and 26 seconds long. Each track is named like this too. You have Vision 1 through to Vision 7 along with a subtitle like, Vision I: Towards the Sun or Vision VI: White Forest. The album, and each track is a laid out like a dark and treacherous journey that you have to take.
Atmosphere is built meticulously and carefully in each track with amazing attention to detail. You get pulled along on the crest of this dark and emotional wave as the song builds and falls. It really is very clever and an intense and brilliant listening experience.
 One thing that really stands out on the album is the willingness of Anomalie to step outside of the black metal guidelines and be more. There are hints, some subtle and some less so, of other styles pulled in to add to the sound. One of the less subtle ones is the use of pagan or folk metal elements to enhance the atmospherics of the album.
From the start of Vision I: Towards the Sun, you get a huge dose of the clever use of synth and atmospherics. A crackling fire plays out before you hear the sound of chimes gently tinkling and then a sombre acoustic melody starts up. That is soon joined by a creepy choir, chanting gently along with the acoustic melody. It was quite folk like and quite pagan like.
In Vision III: A Monument you get the sound of running water before some creepy percussion effects take over. They are backed by an eerie groan before a big distorted riff picks up the rhythm. It isn't just the sounds that are great. It is the visual they give you, like here, where you imagine yourself in the dark overlooking a cold river as some sort of pagan ritual takes place.
The muffled drums over an acoustic melody at the beginning of Vision VII: One With the Soil are brilliant and draw out real emotion as they start to pick up a quicker rhythm. When it returns to this sound near the end but with the addition of folk like female spoken word, it is just sublime.
It isn't all acoustic, melodic and artistic though. Anomalie have also pulled off some absolutely brutal tracks here. Vision II: The Wanderer pulls no punches as it starts straight off with insanely fast drumming over a thick, simple riff. It slows in to a darker bass heavy riff with a high ringing guitar while Marrok roars out lyrics like hellish poetry. A high lead guitar line breaks the song up but the drumming is relentless.
Marrok also showcases a great vocal range. He moves from roared black metal vocals, to almost spoken word and straight to a standard heavy metal shout. You can clearly understand each word during these phases.
Once "Monument moves passed it's intro it flits between sections of brutal riffing and devilish vocals to acoustic melody. These bits suck you in right before another furious verse leaves you winded. This mix up of sounds within songs is found often.
Vision VI: White Forest starts off with an absolute corker of a riff. It is so good. It is heavy but more of the groove variety. Like Monument it moves into an acoustic melody but this time paired with a emotionally charged solo. This leads into an almost cleanly sung prayer with backing vocals before exploding back into the infectious riff again.
Vision V: Starless Nights is another great intro, jumping straight into a rhythmic beat with thumping drums. A lead guitar comes in and takes control playing a quick high pitched line on repeat. Black metal vocals are spat out over a chugging, bass heavy riff that switches back to the lead guitar line as the vocals end.
Vision IV: Illumination has really heavy drums thumped slowly at the start before moving into a slow paced, heavy riff for an intro. It speeds up throughout though culminating in a ferociously fast drum and riff section before slowing slightly for another roared verse.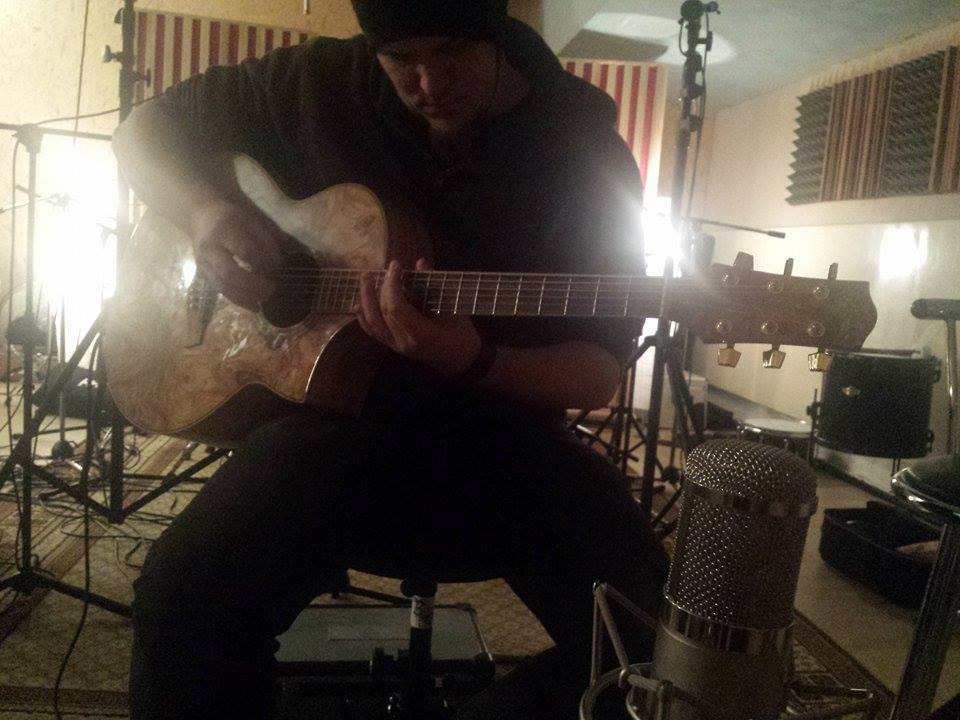 There is so much going on within Visions. Each song has so much happening but it never feels messy or cluttered. Instead it feels like 7 dark and perilous journeys. It is an experience. You hear the brilliance, feel it and can imagine it. Hell, you are a step away from having the visions yourself.
I am a fan of black metal and I think this is one of the best albums to come out of that genre in years. It is beautiful and sombre in equal measure. It is heavy, of the fast and slow variety, and melodic. There are some pretty basic riffs at times, yes, but they seem to be basic to suit the needs of the song only.
I love a lot of the lead guitar work. The bass glues everything together perfectly. The drumming is exceptional and Marrok has a fantastic voice and vocal range.
This album is bordering on perfection and is easily my favourite album of 2017 so far. Exceptional. If you only listen to one black metal album this year, make sure Visions is it.
Do yourself a favour and pick yourself up a copy of Visions from Bandcamp. You can also try out some the music their first as well as pick up some earlier albums. Check out Anomalie on Facebook as well to learn more about them and to keep up to date with future news and releases. Visions is available now on all the usual streaming services too.
Visions
The Final Score -

9.5/10
Comments Rating
( reviews)