Album Review: The Impurity – In the End (Self Released)
The Impurity are a rock and metal four-piece from Buffalo, NY who released their debut album 'In the End' early 2018.
The sharpness of the guitar squeals that sit in the background of the main beat of Eternal Sun threaten to derail what is a solid start for The Impurity. Just the right amount of groove, one with a touch of sleaze delivered with passion and energy, gets things off on the right foot. An impressive and lengthy solo caps it off nicely.
Up next is The Flood, its rumbling bass chug immediately impresses. Alongside that we get a more sinister and heavy vocal performance. It's a much darker sounding track then the opener but really sees The Impurity step up their metal game. The more frantic couple of minutes is a nice touch and again showcases the strength that lies in the guitar solos of this band.
Still pulling out more surprises, Someday is far more mellow and chilled, heavy on the bass and with an almost grunge-tinge to the vocals. It's a long one at almost 9 minute but breaks it up with a segment that sees the drums do all the heavy lifting while an eerie effect moans in the background.
It's back to a faster and more impulse effort with Breathe and Wolf. The former still delivering mood-altering riffs while the latter is hard-rocking heaviness that plays around with some seriously trippy guitars.
Coming to an end, this impressive effort adds Define Oracle with its stoned out moodiness and tempo shifts to proceedings before the title track wraps it up. One last time for The Impurity to get the groove metal flowing and it does so with ease. The vocals absolutely kill it here, while the rhythm is at its catchiest. A wonderful track to end on.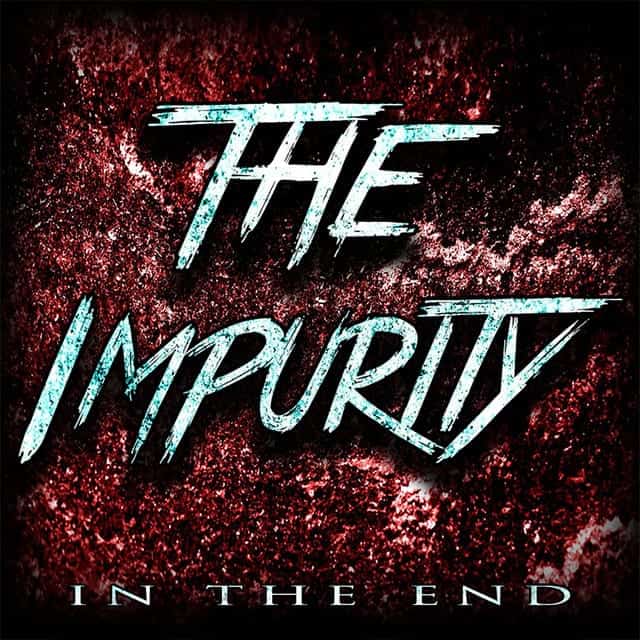 The Impurity – In the End Full Track Listing:
1. Eternal Sun
2. The Flood
3. Someday
4. Breathe
5. Wolf
6. Define Oracle
7. In the End
The album is available via all major streaming services including Spotify. You can find out more about The Impurity via their website, Facebook Page, Instagram and YouTube Channel.
The Impurity - In the End (Self Released)
The Final Score -

9/10