Album Review: The Deathtones – Horrordays (Self Released)
The Deathtones are a 5-piece horror rock band out of Milford, PA, writing original music thematically involving horror culture, true crime and urban legends/folklore. To celebrate the most wonderful time of the year, they released a festive-themed album called 'Horrordays' on December 1st, 2022.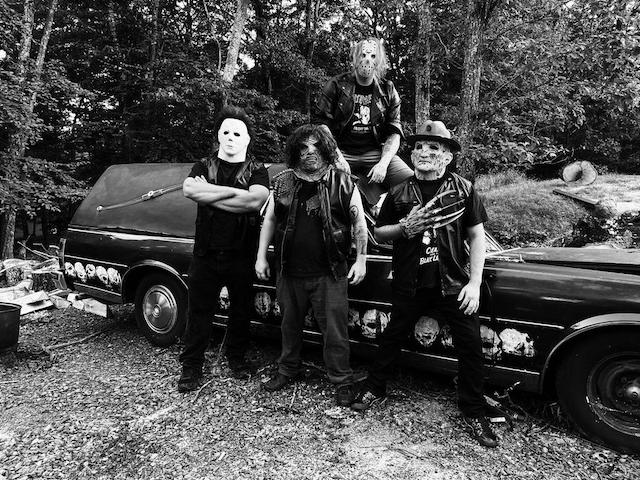 This Christmas, The Deathtones give you their heart… and their lungs… and their guts… and every other bit of innards. The horror rock band are putting a different, more bloody spin on the festive season.
Which, of course, means opening the album with Auld Land Syne. A song long associated with New Year's Eve and often sitting at the end of an album. Screw convention though, The Deathtones' version has a moodier, darker and gothic vibe, but is undeniably recognisable. It's surprisingly good; the vocals are smooth, and the guitar soloing is solid. One of the better rocked up versions we've heard.
Up next? A twist on White Christmas called Black Christmas. Where The Deathtones really delve deeply into their sack of horror tricks and pull out something wriggling and slimy. Followed then by a decent rock version of Silent Night, the highlight being the deep, booming vocals.
Continuing to twist and shape familiar festive music to their horror-laden ways, Hark! The Herald Angels Sing is another solid version. The threatening atmosphere and eerie melody make it much more interesting. Before one of the most covered Christmas songs ever gets the treatment here. It's Jingle Bells and it's one of the few tracks that The Deathtones aren't able to do much with.
Happily, the final pairing of Silent Night 2: Black Death Boogaloo and Hark! The Herald Demons Sing are delightfully dark and fun. Tongue in cheek and slight variations that would get the dead up and singing along.

Links
Bandcamp | Spotify | Facebook | Twitter
The Deathtones – Horrordays (Self Released)
The Final Score -

7/10