Album Review: Spitfish – Penny Dreadful (Self Released)
Spitfish is a game, a dark whim full of odd and bizarre elements. All this in frames of rock'n'roll. The band's music follows rock legacies guiding lights, but the story and the concept leads you to the darker places. An old horror movie turns into melodic rock songs here. Don't be deceived, look beyond the surface, there is much more to it than meets the eye. Even though only the members of the band know the dark concept of Spitfish, it's worth listening to their music.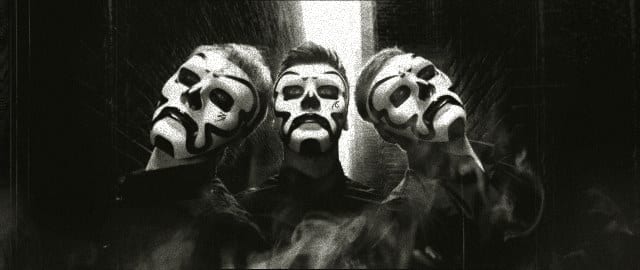 Spitfish hail from Gdansk, a polish coastal city of ships. The band was formed by vocalist Boris Karloff in 2016 at first as one man project, releasing a self titled five track EP the same year. The current line up of the the band includes, Boris Karloff on vocals and bass, Cyril Delevanti on guitar and A.J. on drums. Their album 'Penny Dreadful' is out now.
Synthy 80's Sci-Fi/Horror welcomes us Into the Void before Grim Suspiria brings us gothic hard rock with a grungy underbelly. A melodic, morose and dark listen, the excellent vocals and building rhythm keeps things very interesting.
That depressive but catchy style continues into the excellent Swallow the Dust before Hey Hey, My My (Into the Black) absolutely kills with gothic brilliance. Even though it's a cover without a doubt, the best track on the album. Thanks to the exceptional guitar riffs and faster chorus.
Not that Lost and Big Black are in anyway disappointing. The former keeping things moody and dark while the latter's melodic hard-rock riffs keeps the head nodding along.
An excellent album wraps with one final deliriously dark and gothic number. One final slow moving yet still excitable track making Penny Dreadful one of the more impressive releases heard in a while.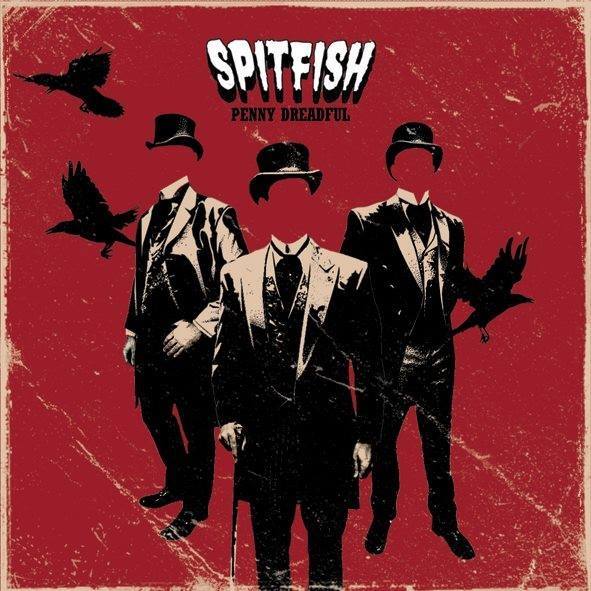 Spitfish – Penny Dreadful Full Track Listing:
1. Into The Void
2. Grim Suspiria
3. Swallow the Dust
4. Hey Hey, My My (Into the Black) (Neil Young Cover)
5. Lost
6. Big Black
7. Smoke & Mirrors
Links
Spotify | Soundcloud | YouTube | Facebook | Instagram
Spitfish - Penny Dreadful (Self Released)
The Final Score -

9/10