Album Review: Smoking Martha – In Deep (Bad Reputation Records)
Smoking Martha have signed an exclusive European deal with Bad Reputation Records to release their debut album 'In Deep' (complete with bonus tracks). The debut album 'In Deep' gets its UK/European official release on the 9th November 2018 via Bad Reputation Records.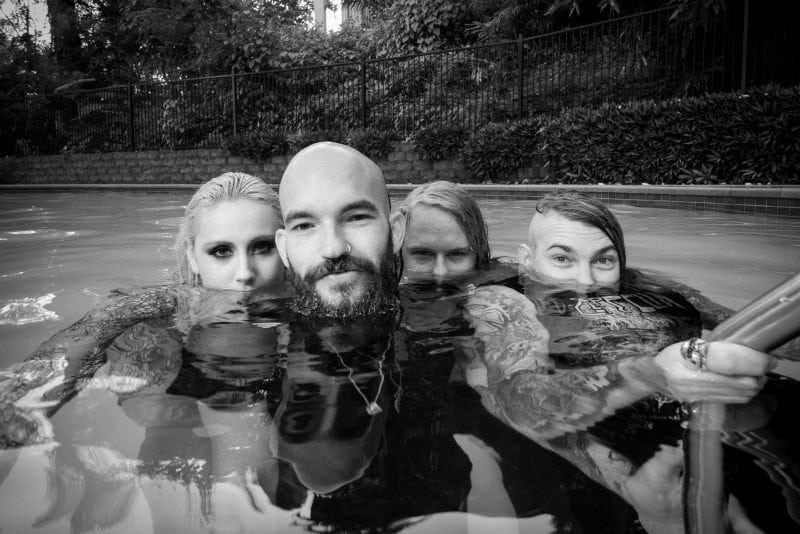 Smoking Martha set a high bar for their new album immediately with the hard-rocking opener, So Lonely. The chug of the guitars, the riffing and the dulcet, sultry vocals of Tasha D combine to make a strong early impression.
Say You're Mine keeps things heading in the right direction with subtle hooks and melodies while To the Stars lets the vocals shine.
The versatile style of Smoking Martha's sound keeps each and every track sounding fresh and full of life. No two tracks sound the same yet there is a reoccurring theme throughout, one that excites and leaves you feeling pensive at the same time. Like going on a first date, you just don't know what to expect.
You certainly wouldn't expect such a level of killer riffing on One Night let alone the softer and melody driven Baby Let Me Go. Both tracks are at different ends of the rock scale but Smoking Martha make it seem so easy.
The main portion of the album is 10 tracks long but this release comes with some additional tracks for fans. Namely five bonus demo songs. While they don't do any harm being included, they're not the selling point of the record. No, that comes from the fantastic rock sound of Smoking Martha. The myriad of riffs, the enormous hooks and the stunning vocal performance of Tasha D.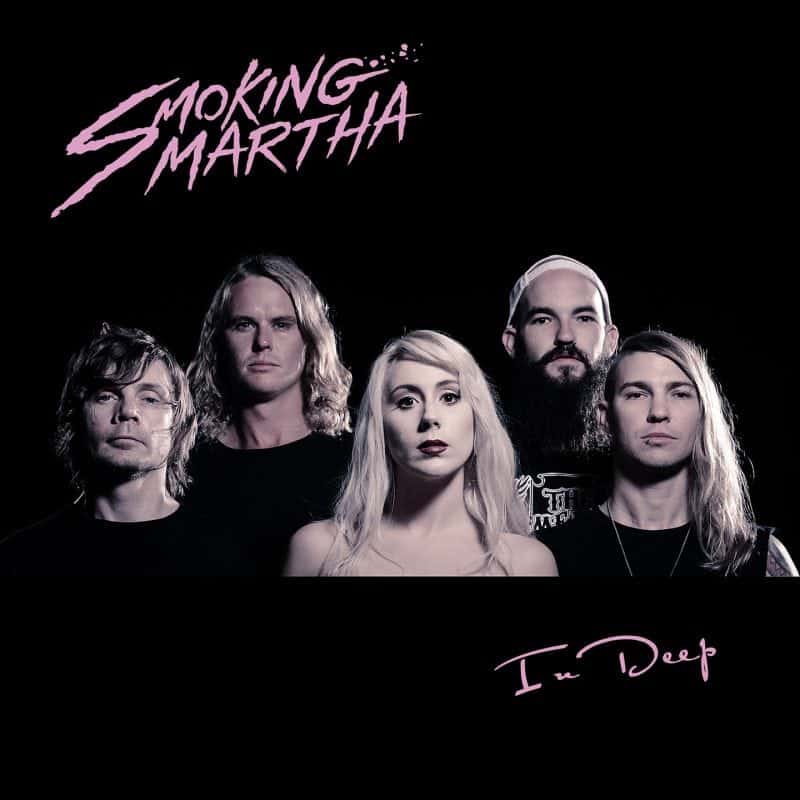 Smoking Martha – In Deep Full Track Listing:
1. So Lonely
2. Say You're Mine
3. To The Stars
4. Ebb Of The Tide
5. One Night
6. Baby Let Me Go
7. Follow
8. Find A Way
9. What's Her Name
10. Stranger Things
11. All Lit Up (Bonus Demo)
12. Bad Choices (Bonus Demo)
13. Fake Promises (Bonus Demo)
14. Heavy Heart (Bonus Demo)
15. Sweet As Honey (Bonus Demo)
[amazon_link asins='B07BQMSS62,B07CDQNNLJ,B07CB4DG75,B07BWH2T2B' template='UseThisOne' store='g0e5b-21′ marketplace='UK' link_id='a3e2939e-cc13-11e8-bf6e-9bbbd62049c9′]
Head over to Smoking Martha's store to pick up the album and merch. The album is also available on Spotify, Google Play and Apple Music below. Find out more by checking out the band's website, Facebook Page, Twitter and YouTube.
Smoking Martha - In Deep (Bad Reputation Records)
The Final Score -

8/10