Album Review: Silvera – Edge Of The World (Mighty Music)
It's time for a melodic hard rock injection with Silvera. Hailing from Denmark, Silvera is heavily inspired by classic hard/heavy rock music. Their hype is undeniable, with more than one million plays on Spotify, even before this new album is released.
Edge Of The World is out on October 16th 2020.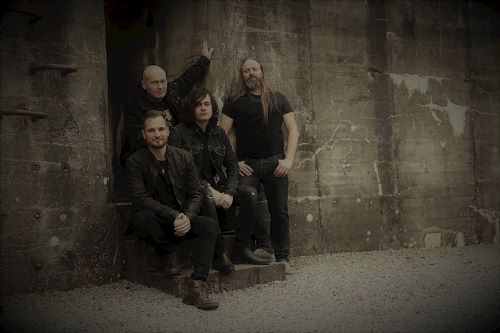 With a huge amount of arena rock heavyweights littering this album, it's pretty clear to see where Silvera's popularity comes from. This new release is one of the most accessible hard rock albums of 2020. Accessible in the sense that a wide spectrum of rock listeners will find themselves interested in what comes out of it. From indie rock kids, to grey haired old schoolers and everyone in between. This has massive international potential.
Catchiness is the name of the game here and Silvera deliver that with sultry vocals, rhythmic choruses and memorable riffs. Although it would be an untruth to not say that it does feel quite safe at times.
That being said, few people won't find themselves tapping their foot along to the upbeat rocking groove of Alive, No Air, The Reckoning and Promise to name just a few. Track with a ton of pep and restrained energy. The latter as the finale is such an uplifting closer and a personal favourite.
Or smiling at the morose and introspective melodies of the title track and magnificence of Eveything We Are which features Kobra Paige from Kobra And The Lotus on guest vocals.
There's no doubt that this is an album that is going to do very well for Silvera. 2020 might be a washout in many regards but when it comes to music like this, we're living in exciting times.
Silvera – Edge of the World Full Track Listing:
1. Alive
2. Something Else
3. Edge of the World
4. No Air
5. Everything We Are
6. Generation Z
7. Light in Life
8. The Reckoning
9. Filling the Void
10. On My Feet
11. Promise
Links
Silvera - Edge Of The World (Mighty Music)
The Final Score -

8/10