Album Review: Rämlord – From Dark Waters (Inverse Records)
Rämlord was formed in Helsinki 2010 by Jarno Anttila (ex-Impaled Nazarene, ex-Belial), Janne Mannonen (YUP), Niko Karppinen (ex-Legenda, ex-Bloodride, National Napalm Syndicate) and Tommi Kanerva (Kostajat, Murheenlaakso, Vaasankatu SS, Terveyskeskus, Utö, Maho Neitsyt). The idea to put up the band came from Anttila's and Mannonen's need to put up a project that would find a sound of their own – regardless of genre boundaries.
On bands first releases 7" single "Evolve To Monster" (2014), mini-lp "We Are the Night" (2016) and "Matuska" 7" single (2016) the singer was Mikko Ojala. However band parted with Ojala and recruited Timo Salmenkivi as their new vocalist in 2018.
From Dark Waters, the band's debut album, is the landmark which crystallized the complete change in the band's sound. From Dark Waters is set to release on March 27th 2020 through Inverse Records.
Immediately it becomes clear just what kind of band Rämlord are. The band members past efforts might be rooted in the darker, blacker and more extreme side of metal but this is certainly not that. From that to a very classic heavy metal sound is one hell of a switch.
The question is does this serve them well? Is traditional heavy metal their calling?
Well, they're certainly not bad at it but it's hard to say if this album will have longevity. On the one hand, Rämlord certainly deliver an old-school metal effort but on the other, it's nothing particularly special. The opener, Love of the Damned has the riffs and the energy but is hardly excitement personified.
The following Dark Waters fares better thanks to moodier verses and a kick-ass catchy chorus. Whereas Haunting All Over the World just kind of comes and goes before Blindfolded at least takes us on a more epic journey. The vocals are really hitting impressive highs here, powerful with a mournful edge too.
Chained God is a highlight though thanks to the strong 80s sounds and vibes it gives off. It's hard to not smile when you find yourself transported back in time the instant a track begins. That nostalgic feeling turns the energetic Hell Is Here and Now! into something akin to a heavy metal club banger. Before Non Serviam and To the Battle end From Dark Waters in a positive way, although neither are a patch on the best of what we've heard so far.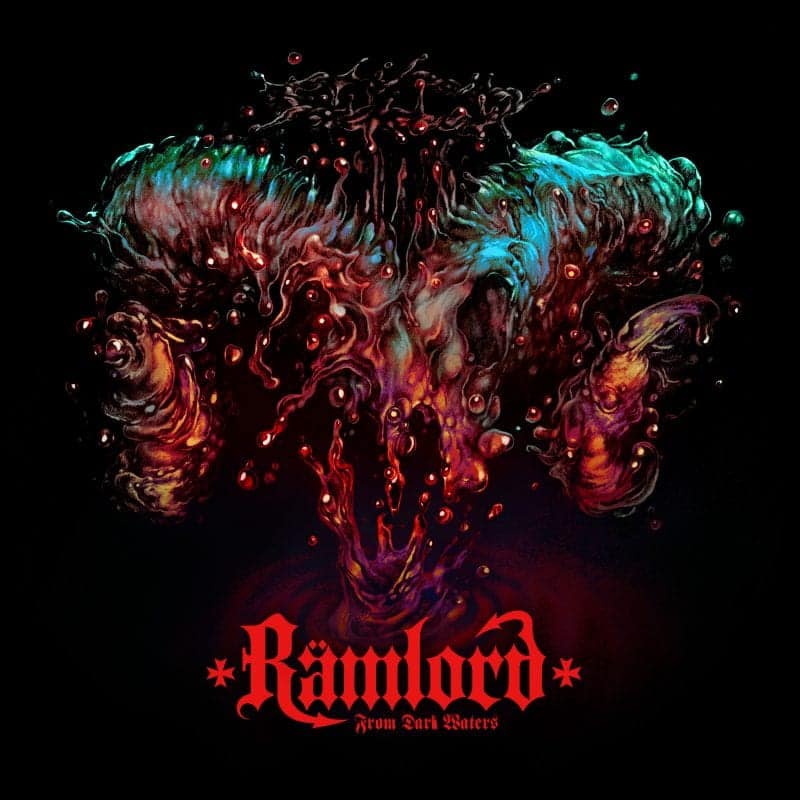 Rämlord – From Dark Waters Full Track Listing:
1. Love of the Damned
2. Dark Waters
3. Haunting All Over the World
4. Blindfolded
5. Chained God
6. Hell Is Here and Now!
7. Non Serviam
8. To the Battle
Links
Rämlord - From Dark Waters (Inverse Records)
The Final Score -

7/10