Album Review: Grim Ravine – It's A Long Way Down, To Where You Are (Hostile Media)
Cited as one of the finest purveyors of extreme blackened doom to emerge from the UK and having firmly left their mark with 2015's self-titled and 2017's The Light is from Below, south coast quintet Grim Ravine, proudly reveal their latest opus It's A Long Way Down, To Where You Are.
The band comments:
We have drawn inspiration far and wide, not just from musicians we admire but writers and filmmakers that have created works of dark reality and harrowing visions of the future. The music continues with the sound that has naturally evolved through our live shows and our first 2 releases. Taking elements from sludge, doom and black metal, then enriching them with a dark ambient atmosphere and a smothering haze of misery. We were able to experiment more with this release and we are very proud of the results. The lyrics are inspired by weird fiction, most notably Lovecraft, and the dreams and visions that these stories have inspired. While inspiration has been taken from certain stories, the content has been inspired by the victims within, rather than from the narrator's perspective.
It's A Long Way Down, To Where You Are is out 27th March 2020 via Hostile Media.
With horror in their hearts and minds, Grim Ravine showcase just why the term 'extreme blackened doom' is quite fitting for their sound. At their lightest, they beckon from across the void and at their heaviest they demand ritual sacrifices to the old gods. Put the two together, perfectly flowing from one to the other as if this was the way it was always supposed to be, and we get an album that is as weighty as it is epic.
Setting the bar for heavy, Grim Ravine really test the limits of the mind. Constantly threatening to rip through the fabric of reality resulting in nothing but madness, death and destruction.
It's not just the intent of the riffs, nor the thickness of the bass, chunkiness of the drums or skin-crawling grim vocals. No, what adds an extra dimension are the smartly and sparingly used atmospheric effects. Always enhancing a moment or segment, cold and calculating but so very effective.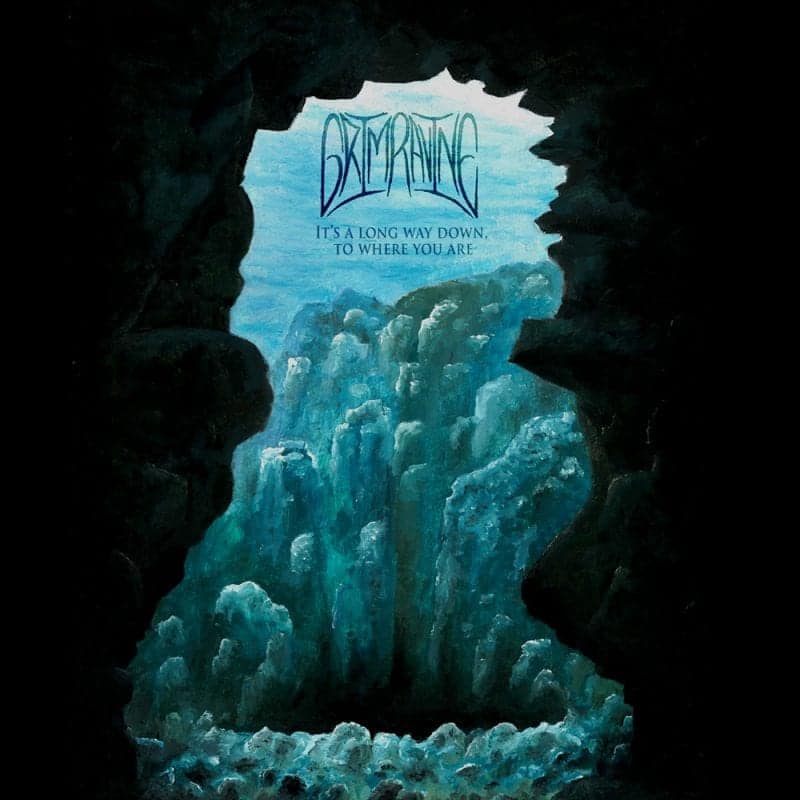 Grim Ravine – It's A Long Way Down, To Where You Are Full Track Listing:
1. The Weight is Upon You
2. Past Decay
3. Barren Ground
4. Earth to Dust
Links
Facebook | Bandcamp | Twitter | YouTube | Hostile Media
Grim Ravine - It's A Long Way Down, To Where You Are (Hostile Media)
The Final Score -

8/10