Album Review: Phobia – Generation Coward (Willowtip Records)
Undisputed kings of the grindcore underworld, Phobia return with a devastating new album 'Generation Coward'. After nearly 30 years of grinding skulls into dust, Phobia are still as pissed-off and lethal as ever.
Formed in Orange County California in 1990, Phobia has been punishing ears with their murderous sociopolitical grinding noise assault for nearly 3 decades. Dealing out their savage combination of the energy and ideals of hardcore punk mixing it with the power and brutality of early grind.
Willowtip Records will release Generation Coward August 9th 2019 on CD, LP and digital.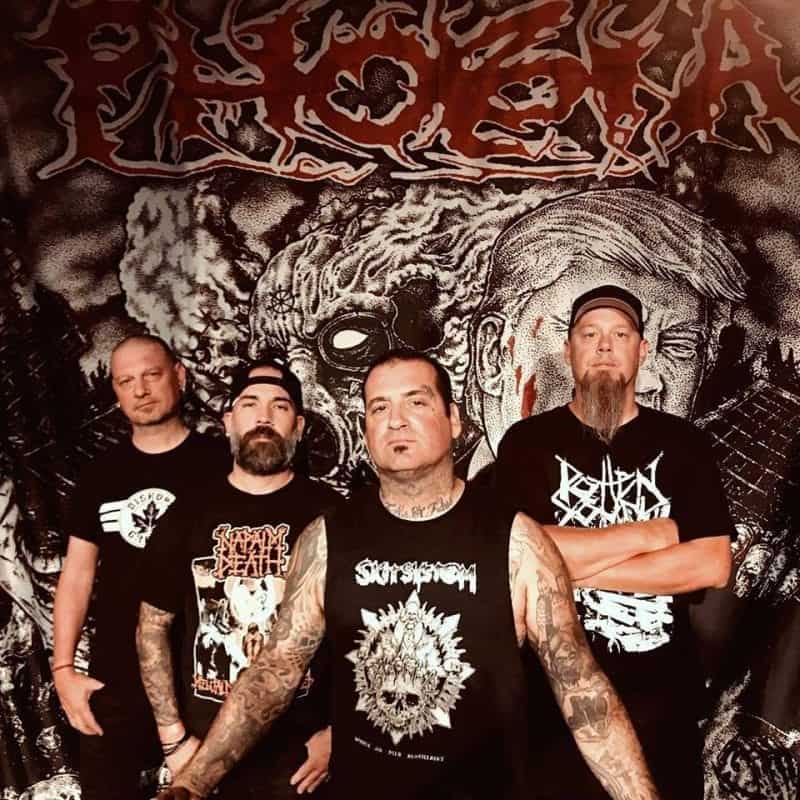 Excreting a horrid level of noise, Phobia do grind like it's about to go out of business. How a band with this much power and aggression in them for nearly 30 years are still considered 'underground' is staggering. Rightfully called kings of the underground though, it's easy to see why over 13 tracks and in around 16 minutes. That's how long Generation Coward lasts, an album with a lot to say.
A lot of which some people may not wish to hear but it's not like Phobia give a shit. Cynic Bastard, Haters Be Hating When Ya Living Good, Internet Tough Guy and PC Facist Fuck Off are just four tracks where Phobia make no attempt to be subtle about who they're aiming their vitriol at.
If you think they're talking about you? Chances are they are.
It's grind and if you know what grind is then you have an outline of what this album sounds like. However, to just leave it at that would be an injustice to Phobia. Simply because their brand of grind has plenty more that makes it stand out. It runs at varying tempos, slipping in harsh death metal edges while still being more then capable of just wrecking house at any stage.
There's so much to love about the vomit-inducing album, so choke it down and be grateful to Phobia for it.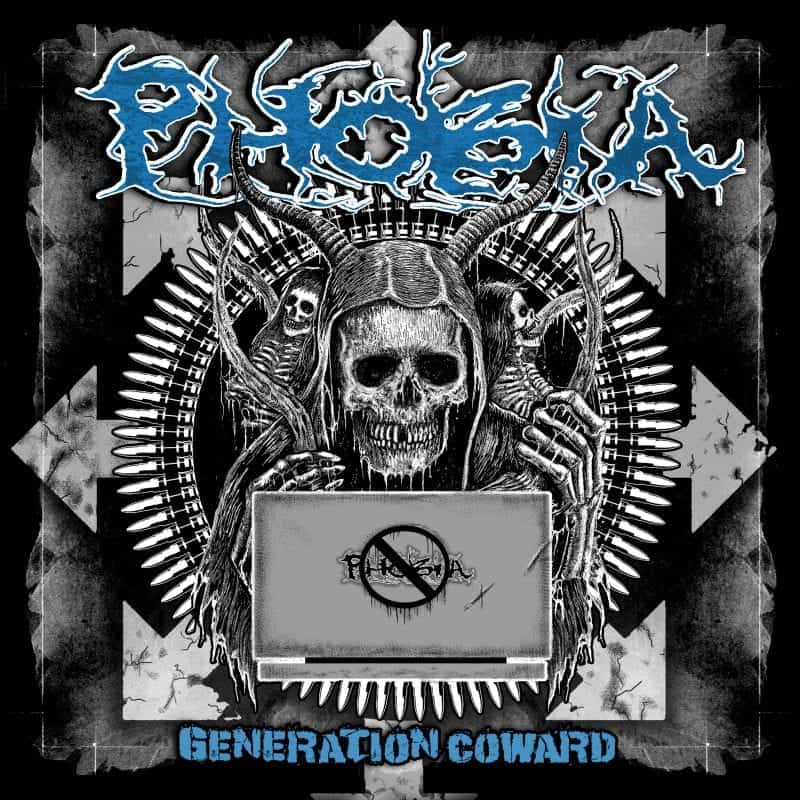 Phobia – Generation Coward Full Track Listing:
1. Cynic Bastard
2. Haters Be Hating When Ya Living Good
3. Imbecile
4. Bozo of Grind
5. Internet Tough Guy
6. Excretion
7. Cut Throat
8. PC Fascist Fuck Off
9. Aspiration Lost
10. Falsification
11. Miserable Awakening
12. To Be Convinced
13. Condemned to Tell
Links
Phobia Bandcamp | Phobia Store | Phobia Facebook | Phobia Instagram | Phobia Twitter | Willowtip Records | Willowtip Bandcamp | Willowtip Facebook
Phobia - Generation Coward (Willowtip Records)
The Final Score -

9/10