Album Review: Perihelion – Agg (Self Released)
Hungarian apocalyptic rock/metal act Perihelion present new album Agg. Seven tracks inspired by the world's ever-increasing moral decline and turmoil, the quartet return with a new album that is both abrasive and yet strangely comforting; a smorgasbord of dark sounds, emotions and feelings.
Translating as "very very old" in archaic Hungarian, Agg is a concept album about escapism.  Each track has a different take on the process of heading towards death, the ultimate escape, which serves as a sour metaphor for the decline of humanity.
It will be released on the 6th December 2019.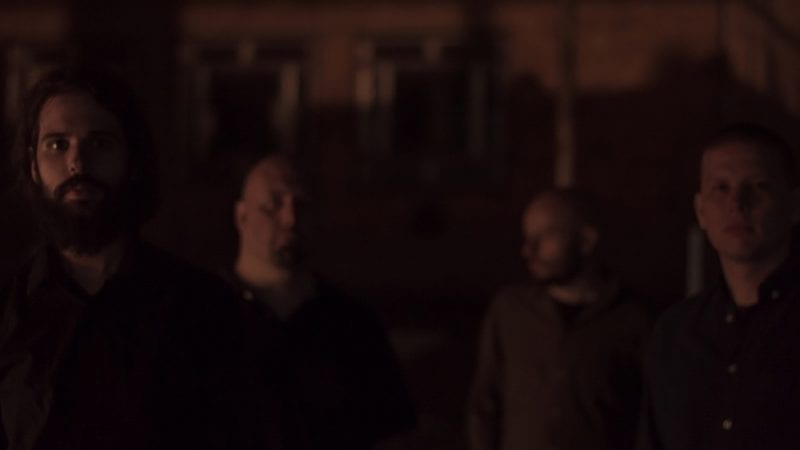 Combining post-black metal with psychedelic rock is certainly something that can be called unique. Perihelion are not your kind of people and it's easy to see why they have been out in support of the wonderful Zeal and Ardor. Not that the two are similar really, aside from the black metal edge. Instead Agg shares more in common with the modern take on post-black metal, where melodies are just as important as the more savage elements. Think along the lines of Sólstafir, Thy Catafalque and MØL yet still quite different.
Confused yet?
Well, the short of it is that what we have in Agg is a smorgasbord of emotive and haunting melodies paired with avant-garde rhythm and complimented by atmospheric and ethereal sounds.
It's an album that is often simply stunning to listen too. For example, Parázs is powerful and pretty enough to make you weep. It's an impressive feat, one that would be butchered in lesser, more clumsy hands. Thankfully, the deft touch that Perihelion has ensures that track and everything surrounding it is an experience like no other.
Agg is simply wonderful and at just 7 tracks long it doesn't overstay it's welcome nor do Perihelion overdo it. The sorrowful sounds of Nyugvó and powerful atmospheric avant-garde finale of the title track are so satisfying.
Perihelion – Agg Full Track Listing:
1. Tavasszal a vadak
2. Rejtek
3. Erdő
4. Parázs
5. Bérc
6. Nyugvó
7. Agg
Links
Perihelion - Agg (Self Released)
The Final Score -

9.5/10