Album Review: Perdition Winds – Transcendent Emptiness (Hellthrasher Productions)
Finnish black metallers Perdition Winds (feat. members of Desolate Shrine, Sargeist, Corpsessed and Lie in Ruins) will release their new album, Transcendent Emptiness on December 8th 2017 (CD/digital) and January 2018 (vinyl) through Hellthrasher Productions.
Stare into the abyss & hope it doesn't wave back at you.
Kicking off with a bleak & devastating black metal attack, Of Smoke and Mirrors. Perdition Winds showcase their ability to blend ferocious heaviness with hauntingly dark melody. It's a strong start that is built upon with the epic Malicious Seed & clubbing blows of Saints Of The Deathfields.
To say that Perdition Winds know how to deliver quality black metal is an understatement. Track after track flows like blood from an artery, even when it's a slower number like Saturnial Void. It's a brief change in tempo followed by the crushing brilliance of Venus Rising that brings things back up before Asphyxiation attempts to choke the life out of you.
The final track, Impious Frontier (there is an outro afterwards but it's just 2 minutes of soft melody) ends things in heavy style. No surprises, just 7+ minutes of face-melting black metal.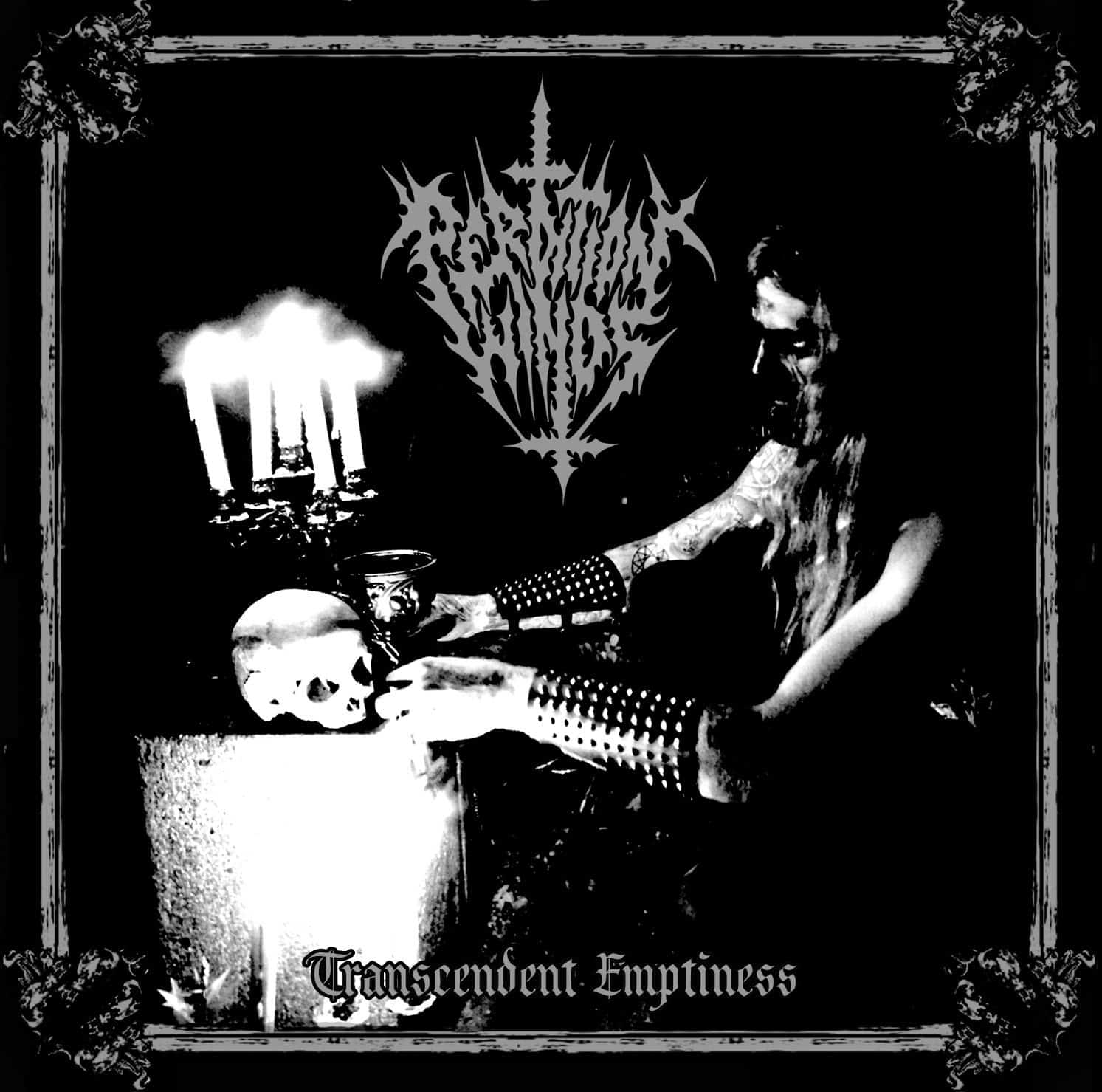 Perdition Winds – Transcendent Emptiness Full Track Listing:
1. Of Smoke And Mirrors
2. Malicious Seed
3. Saints Of The Deathfields
4. Saturnial Void
5. Venus Rising
6. Asphyxiation
7. Impious Frontier
8. Outro
You can order the album now via Helltrasher Productions Bandcamp. You can find out more about the band on Facebook & watch some of their videos on YouTube.
Perdition Winds - Transcendent Emptiness (Hellthrasher Productions)
The Final Score -

8.5/10