Album Review: Paradise Lost – Obsidian (Nuclear Blast)
Obsidian… dark, reflective and black: it's a pretty decent description of the music that Paradise Lost have been making over the last 32 years, even though this most resilient of British metal bands have stoically refused to be pinned down to one easily defined formula. Powered by a lust for creativity and a stout devotion to haunting heaviness, Paradise Lost have defied the odds by coming back stronger than ever over the past decade.
Produced by the band themselves, with the assistance of noted studio guru Jamie 'Gomez' Arellano, Obsidian will released on May 15th 2020 via Nuclear Blast.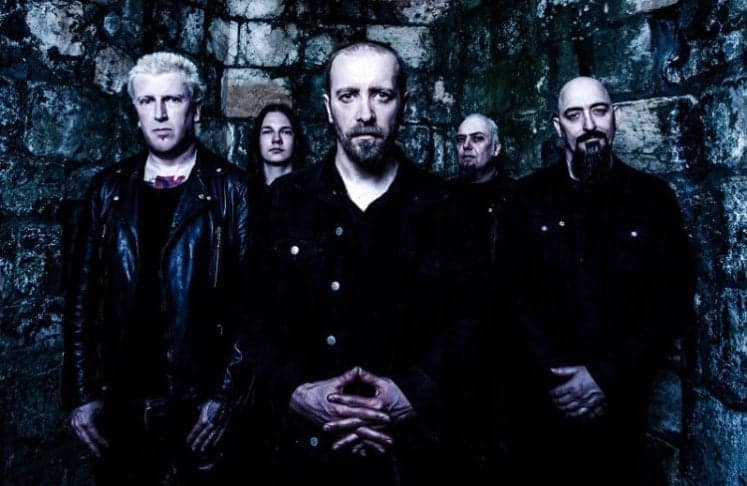 New Paradise Lost is always an exciting time even if their style of expansive doom is often dripping in emotion and melancholic sound. It's that which begins Obsidian as Darker Thoughts begins slow and soft with the haunting use of a violin putting the exclamation point on the vocals.
It's very pretty and very sombre, which makes the switch to a much more vicious metal sound more impactful. It still dribbles poignant and evocative melodies but it's a much angrier beast.
It's a fantastic start, but it is just that; the start. Paradise Lost have a lot more to show and Fall from Grace is the next stage of that. The guitars absolutely sing with melancholic glory here while the vocals take turns howling painfully, roaring with guttural power and delivering a clean heart-felt message.
The tempo gets a bit hotter as rumbling bass introduces Ghosts, one of the more energetic tracks on the album. Something a little different on an album that is mostly mired in reflective and eerie doom. Case in point, is the fascinating The Devil Embraced and the doomy punch of Forsaken. The latter has a wicked drum beat and the near-spoken word vocal style adds plenty of impact.
That the majority of tracks sit in the 4 to 5 minute mark really keeps Obsidian ticking along nicely. The tight and sharp metal edges of Serenity, the dejected melody of Ending Days and rhythmic Hope Dies Young are all exemplary listens.
Obsidian bows out with Ravenghast, one of the doomiest tracks on the album. A slow and droning beat; low, dark and very heavy, takes the mind to dark places. Its drawn out and near tortuous tone is Paradise Lost at their greatest. An increase in the tempo, a wicked-sounding guitar solo and powerful outro ends things on a downbeat but grand high.
Paradise Lost – Obsidian Full Track Listing:
1. Darker Thoughts
2. Fall From Grace
3. Ghosts
4. The Devil Embraced
5. Forsaken
6. Serenity
7. Ending Days
8. Hope Dies Young
9. Ravenghast
Links
Paradise Lost – Obsidian (Nuclear Blast)
The Final Score -

9/10