Album Review: Norma Jean – Deathrattle Sing for Me (Solid State Records)
Metalcore stalwarts, Norma Jean make their triumphant return on August 12th, 2022 via Solid State Records. Their new record 'Deathrattle Sing for Me', is the follow-up to 2019's well-received 'All Hail'.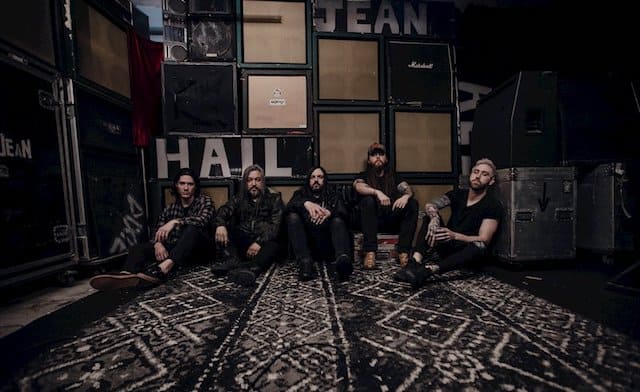 This long into their career (active since 1997), few could blame Norma Jean for coasting by on their past successes. Few would expect them to pull out something as strong as Deathrattle Sing for Me. Yet, that is exactly what the band has done. This new album is a glorious entry in their extensive catalogue and sees the band at their most abrasive sounding.
The immediate chaos of 1994 sets the standard and to call it listenable might be stretching it, but it is attention grabbing in a good way. Call For the Blood then follows that with even more coarse noise, there's almost an industrial rhythm to this one, but it is flagrantly ill-mannered and that is so very appealing. With these first two tracks, Norma Jean have shown that Deathrattle Sing for Me is them continuing to push their limits.
The fire that has been on display so far burns even brighter on Spearmint Revolt. One of the longer tracks on the album, it's got some real heft to the instrumentation and the vocals are very intense. Yet, it also has a catchy chorus and some intriguing melodic moments that lean into post territories. Both familiar and daring at the same time.
Melody also rears its head on the more haunting elements of Memorial Hoard, before the enormous take on metalcore that is Aria Obscura and the frenzied Any% comes along to wreck heads and necks. At this point, it's interesting to hear Norma Jean hit a few more 'traditional' marks.
The halfway point of the album, Parallella is a short piece of off-kilter melody driven music with softly sung vocals. Followed then by the arguably the most intense sounding track on the album in W W A V V E. Norma Jean digging down very deep to pull out something that is wild, ferocious and detailed. Impossibly listenable, this is the band at the very top of their game.
There's no let-up either, as A Killing Word comes with weighty riffs and Penny Margs' features moody melody played at a slower and darker tempo up until around the halfway point. Then Norma Jean burst into life, the same dark moodiness present, but the heaviness upped. Another class showing, el-roi and Sleep Explosion come next. With the former showcasing an ominous soundscape and the latter showcasing simplicity, in that it's wild and furious metalcore energy and the perfect penultimate track considering what comes next.
Which is the 8+ minute Heartache, the most eclectic and detailed track on the album. Where Norma Jean take their time, moving through the gears, building the intensity, dropping into melody, drifting away on the ether, only to come back and deliver a passionate end. A spectacular closing track on a spectacular album.
Norma Jean – Deathrattle Sing for Me Full Track Listing:
1. 1994
2. Call For the Blood
3. Spearmint Revolt
4. Memorial Hoard
5. Aria Obscura
6. Any%
7. Parallella
8. W W A V V E
9. A Killing Word
10. Penny Margs
11. el-roi
12. Sleep Explosion
13. Heartache
Links
Website | Spotify | Facebook | Instagram | Solid State Records
Norma Jean – Deathrattle Sing for Me (Solid State Records)
The Final Score -

10/10