Album Review: Cruickshank – Cruickshank (Self Released)
Sometimes a project like Cruickshank just has to happen. The meeting of a group of like-minded musicians whose only ambition is to crank out somethin' gnarly and see what comes of the process. It helps immensely that the members of Cruickshank are veterans of heavy music, and yet still keen to push its boundaries. Their eponymous debut seethes with a sludgy yet lean energy that speaks of many garage rehearsals to dial in this level of chemistry.
Leading this show is Graham Christian, whose snarling accusations are in competition with the instrumentation for the listener's affection, and his trade-offs with drummer Mark McGee are some of the many highlights on Cruickshank. Every element, from the exploratory tone of the guitars to the turn-on-a-dime drum work, feels casual yet calculated – Cruickshank know what they're doing, but there's no showboating. Some tendrils of sludge, doom, hardcore, and grindcore creep in, but the very notion of 'genre' plays second fiddle to such great musicianship.
Their self titled album will be out on August 16th 2019.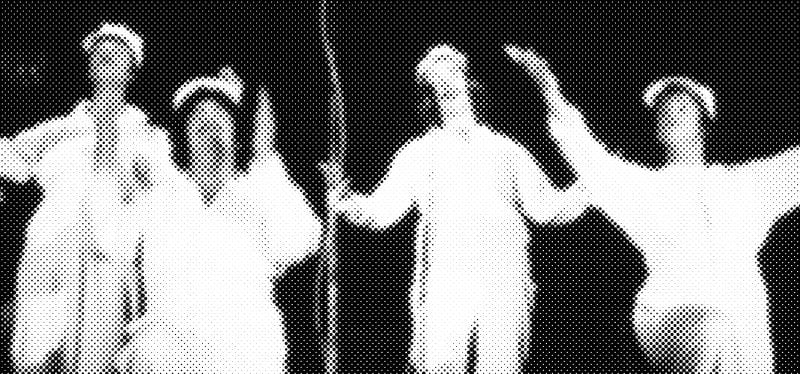 A noisy bunch, Cruickshank blaze brightly as they swing violent fists of metal around with very little care about whom or what they strike. Forget sub-genres, this self titled release is simply about making a load of noise in the best way possible.
Of course that does mean it isn't the most palatable of listens but it does grow on you. A bit like a cyst. One that gets bigger and bigger until it erupts in painful style.
The first aches come from Clouded before Coma Blue turns in a sharper pang. The latter of the two's grind-style energy is what most will remember here. Although the following groove of Hard Damage makes a strong play for the being the most memorable track of the album.
To Swine is the swelling, red and painful to touch as the buzz of doom-infused metal takes control. Something that bleeds into Alexandria, although a slighter faster tempo gives it a sludgy feel.
The bleakness of Nothing Survives is all encompassing with a pulsating drumbeat overshadowing everything. Before the mellow melody of Soviet Reunion gives brief hope that maybe it will all get better.
Of course that's not the case as Clean and Real Heavy Thing sees the noise we've been comparing to a cyst reach its apex. The former one final tremor through the mind and body that bad things are about to happen. Before the latter is the excruciating yet relief filled eruption.
Gross? Maybe but it's bloody good.
Cruickshank – Cruickshank Full Track Listing:
1. Clouded
2. Coma Blue
3. Hard Damage
4. To Swine
5. Alexandria
6. Nothing Survives
7. Soviet Reunion
8. Clean
9. Real Heavy Thing
Links
Cruickshank - Cruickshank (Self Released)
The Final Score -

8/10