Album Review: Mors Subita – Into the Pitch Black (Inverse Records)
Mors Subita is a modern melodic death metal band hailing from Oulu in Finland's north. The band was formed in the early 2000s and has since released two demo CDs, two EPs and two critically acclaimed full-length albums Human Waste Compression (2011) and Degeneration (2015). The band will return in 2018 with a new 11 track album titled 'Into the Pitch Black'. Released April 6th 2018 via Inverse Records.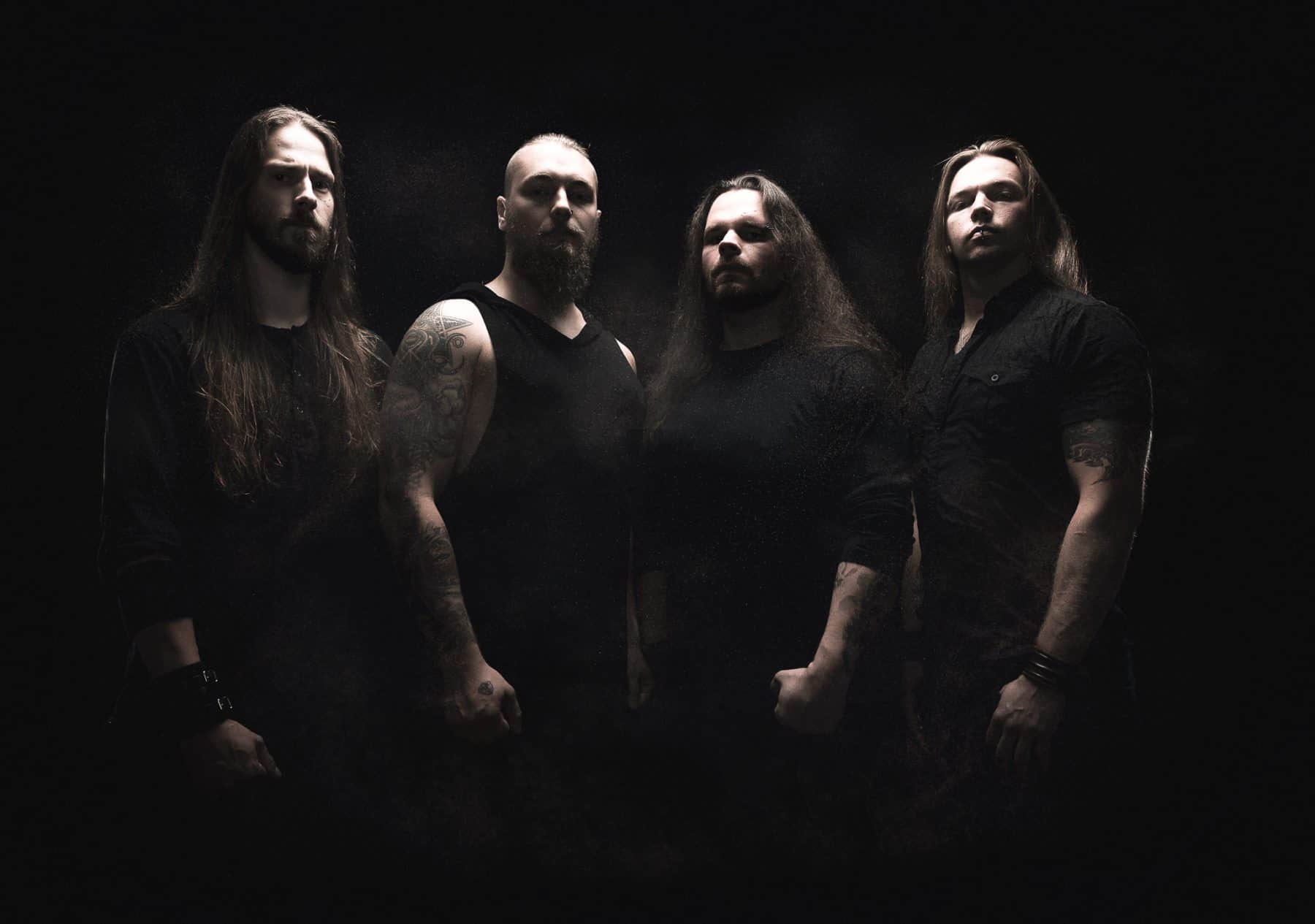 An absolutely thumping start, As Humanity Weeps is a mind-blowingly modern heavy take on melodic metal that is super-exciting & super-intense. Hard & heavy riffs alongside vibrating bass & screeching vocals that take on a life of their own.
It's followed by the equally thrilling Dead Sun and hardcore-style, Defeat. In an handful of songs Mors Subita have confirmed that they have what it takes to hang with the cream of melodic death metal.
The early momentum is carried into the rest of the album as Alas delivers a masterclass in intensity with drumming that is other-worldly, Vultures threatens to unscrew your head from your neck and Shadows brings some of the best melodies of the entire album.
It's very difficult to stand out in the crowded and easy to dismiss melodic metal market but Into the Pitch Black is one to check out. Mors Subita are at the top of the game & this is an album well worth giving the time.
Mors Subita – Into the Pitch Black Full Track Listing:
1. Path To the Abyss
2. As Humanity Weeps
3. Dead Sun
4. Defeat
5. Into the Pitch Black
6. Alas
7. I, God
8. Vultures
9. Fear Is Just the Beginning
10. Shadows
11. The Void
You can order the album now via Inverse Records & Record Shop X. It will be available on Spotify, Deezer, Tidal and via Apple Music below. Find out more about Mors Subita via their website, Facebook Page, Twitter, Instagram and watch videos on YouTube.
Mors Subita - Into the Pitch Black (Inverse Records)
The Final Score -

9/10