Album Review: Mission Jupiter – Talk to Me (Audio Anatomy)
Mission Jupiter formed in 2015 and hail from Minsk. It was formed in 2015. The history of the band's forming is remarkable. Initially, the project was organized as a musical experiment. And when the project was created, no one thought that the activity of the band would become something significant and compositionally mature. Musical liberalism is the main aim and source of inspiration for the band. The band's style can be described as Alternative-Dream Rock.
Recently they've released their new album 'Talk to Me' via Audio Anatomy.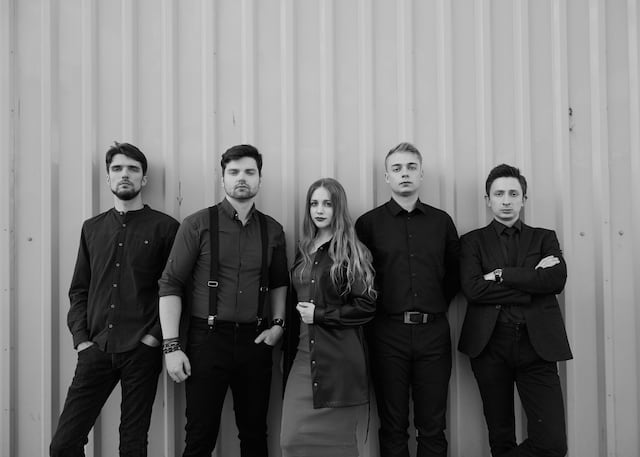 This is not our first dalliance with the experimental space/dream rock fusion that is Mission Jupiter. We enjoyed their previous album 'Architecture' and you can read that review here. It turns out that their unique style wasn't a one-off as Talk to Me has the group crafting yet another world of alternative wonder.
Wistful melodies, dreamy vocals, charming and chilled out energy, bouts of rocking groove, danceable vigour and more. If one track fails to grasp you then rest assured, another will, as Mission Jupiter have variety in the bucketloads.
The thing that Mission Jupiter are really good at though and what makes this such an enchanting listen is how it sounds exactly as the band describe themselves. It's an album that can be admired for the eclectic nature of what is on offer, but it is also an album that can be called challenging.
Musically, the overall theme of relaxation and appreciation comes through strongly. Mission Jupiter want you to relax but also perhaps think and reflect. Ten tracks, ten chances to do this and culminating in arguably the grandest of them all with Jupiter's Master.
Mission Jupiter – Talk to Me Full Track Listing:
1. Billion Miles Away
2. Amen
3. Blizzard
4. On My Own
5. Adziny Slach
6. My Hypocrisy
7. Confession
8. Perfect Reaction
9. Waterfall
10. Jupiter's Master
Links
Spotify | Apple Music | Facebook | Instagram | YouTube
Mission Jupiter - Talk to Me (Audio Anatomy)
The Final Score -

7.5/10