Album Review: Meltdown – Deadringer (Rambo Music/Fifth Island Music AB/Sony Entertainment AB)
The Norway-based metal band Meltdown will release "Deadringer", their second album on October 25th 2019 on Rambo Music/Fifth Island Music AB/Sony Entertainment AB.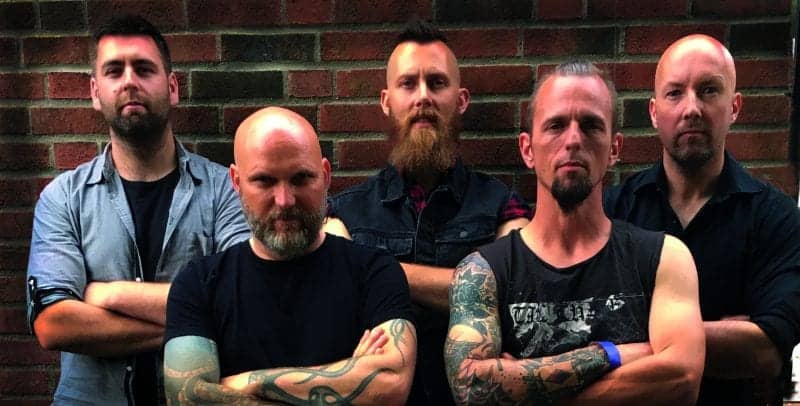 Formed in 2013, the debut album "Answers" was released in 2017 to many great reviews worldwide. The band received a lot of attention for the cover version of "Diamonds" released 2018.
Says guitarist and founding member Jørgen C. Hansen about the new album:
This album combines what this band is all about: tons of heavy riffs, hard-hitting and bone-crushing metal, and melodies on top of it. The songs are really strong and represents the great chemistry of our line-up. We wanted the best person to capture our sound in the mix and master, and we got it with Fredrik Nordström. He did an excellent job. We also wanted great artwork for the cover and other band-related stuff. We hired Mike D'Antonio in Killswitch Engage because he obviously understands our music and what we want, being a very gifted artist.
A little bit metalcore, a little bit melodic, a little bit classic and quite a bit heavy. Meltdown's new album has a little something for everybody and is guaranteed to get a room bouncing. Catchy riffs, plenty of energetic rhythm and enough fire to melt the ice caps.
Opener, Walls Down is the big hit of the album, one that completely makes sense as a single. It's fast, heavy and clean with a bit of a sing-along chorus. It's going to be a popular track although there is plenty more to come within the rest of the album.
Who Am I is packed with the aforementioned catchy riffs, the hooks of which dig in deep. The title track has a punchy as hell beat and aggressive vocals style for most of its runtime. Bleeding shares plenty of common with the opener thanks to another fiery rhythm and catchy as heck chorus.
It's good fun but…there's just something missing. Just something that takes it to the next level. Is it too clean? Is it a little too familiar? Are Meltdown trying as hard as they possibly could? These are good songs…you only need to hear the chunkiness of World Unseen to understand that but they're not stayers.
Meaning as effective as the groove and throaty roars of Conspire and thrashing speed of Senses Overload is, it's unlikely to get repeated plays over the coming months. Music is a fickle business so you've got to do everything possible to grab the attention straight away. Meltdown kind of do but the grip is a little too loose.
Meltdown – Deadringer Full Track Listing:
1. Walls Down
2. Who Am I
3. Deadringer
4. Bleeding
5. World Unseen
6. Conspire
7. Safe Haven
8. Senses Overlord
Links
Spotify | Big Cartel | Facebook
Meltdown - Deadringer (Rambo Music/Fifth Island Music AB/Sony Entertainment AB)
The Final Score -

7/10