Album Review: Empyreal Sorrow – PRÆY (Self Released)
Inspired by great Swedish melodic death metal bands like Edge Of Sanity, At The Gates, Dark Tranquillity and In Flames, Empyreal Sorrow is a melodic death metal band with a black metal edge. Their debut album PRÆY will be released on November 20th 2020.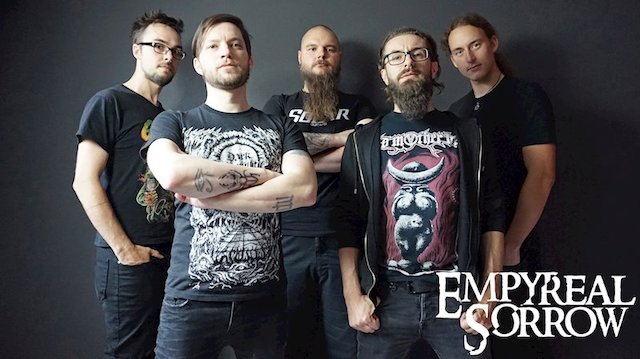 Paying tribute is one thing but with many of the Empyreal Sorrow's inspirations still going strong today, it's going to take something momentous to stop them sounding like they're just trying to be like the greats of old.
That something great is PRÆY.
Yeah, this is a banger. A meaty slab of melodic death metal with touches of black metal littered throughout. 10 tracks of a band showing off why they have the word 'future' written all over them and why they're clearly not a tribute band. Even if their brand of heaviness is comfortingly familiar.
Familiarity doesn't breed laziness here though as Empyreal Sorrow give it their absolute all. Delivering immense riffs, coarse bass, forceful drumbeats and mutilating vocals. Everything you would expect from a release described as melodic death metal but put together in a way that compels intense bouts of head-banging.
Kick ass metal.
Empyreal Sorrow – PRÆY Full Track Listing:
1. Praey To Sorrow
2. Thrown Into The Fire
3. Source Of Inhumanity
4. The Error Code
5. Come Down With Me
6. Quiet Depression
7. Scars Of Old
8. Voice Of Violence
9. Killing Silence
10. A Night Without Armor
Links
Website | Facebook | Instagram | YouTube
Empyreal Sorrow - PRÆY (Self Released)
The Final Score -

7/10