Album Review: Lykhaeon – Opprobrium (Repose Records)
Opprobrium is the new album by Swiss black/death mongers Lykhaeon. The album will be released by Repose Records on double vinyl, CD and digital formats on July 21st, 2021.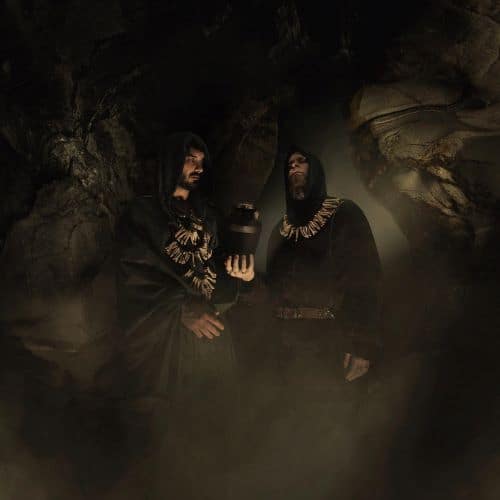 Epic. What an epic hunk of blackened death metal this is. Lykhaeon presenting a fascinating interpretation of a classic tale from Greek mythology. A story of desire, deception and the arrogance of immortals. Opprobrium is a destructive clash of genres with an underpinning of grandiose elements such as choirs and acoustic instrumentation. The end result is exhilarating for both being contemptuously heavy and delightfully captivating.
I can't help but think of a band like Rotting Christ which is high praise seeing as the death metallers are considered legendary.
On showings like this, it's easy to believe that Lykhaeon could one day be spoken of in the same way. Gargantuan efforts that drip in glorious black metal vibes while being ruthlessly heavy. There isn't a track on this album that doesn't absolutely batter the senses through the sheer dominance portrayed by this heavyweight band. Seven tracks might not seem like much but when a couple go past the 11 minute mark and a couple go past the 9 minute mark, you know you're getting your money's worth.
It would be hard to stomach much more, such is the depths that Lykhaeon sink to here. It's so gratifying though. A new force in epic blackened death metal has arrived, do not miss out.
Lykhaeon – Opprobrium Full Track Listing:
1. Opprobrium
2. A Stain Upon Celestial Rule
3. Abducting the Seed
4. Descent Into Ruinous Splendour
5. Scorching the Wings of Destiny
6. The Whorish Arrogance of Immortals
7. To Salvage the Seed
Links
Bandcamp | Facebook | Instagram | Repose Records
Lykhaeon - Opprobrium (Repose Records)
The Final Score -

9/10