Album Review: Longhouse – II: The Vanishing (Self-Released)
II: The Vanishing is the second album from Ottawa doom metal band, Longhouse & it will be released on the 14th April 2017.
Vocalist/Bassist Joshua Cayer had this to say regarding the album's themes & influences:
"II: Vanishing has a logical evolution that is evident in the composition, as well as production. I also think that fans should take a moment to reflect on some of themes that are threaded throughout the album. The bulk of my ideas musically and lyrically come from exploring Indigenous ways of knowing. I am Algonquin First Nations. My family's community is Kitigan Zibi, outside of Maniwaki, QC. However, I grew up in the city, mostly detached from my culture. As a father, I have been trying to immerse myself in the stories, wisdom, and strength of our Elders, knowledge keepers and story tellers, so that I can pass that on to my daughters. This takes up so much space in terms of who I am, and who I am becoming, it plays a very large part in terms of influences I draw upon."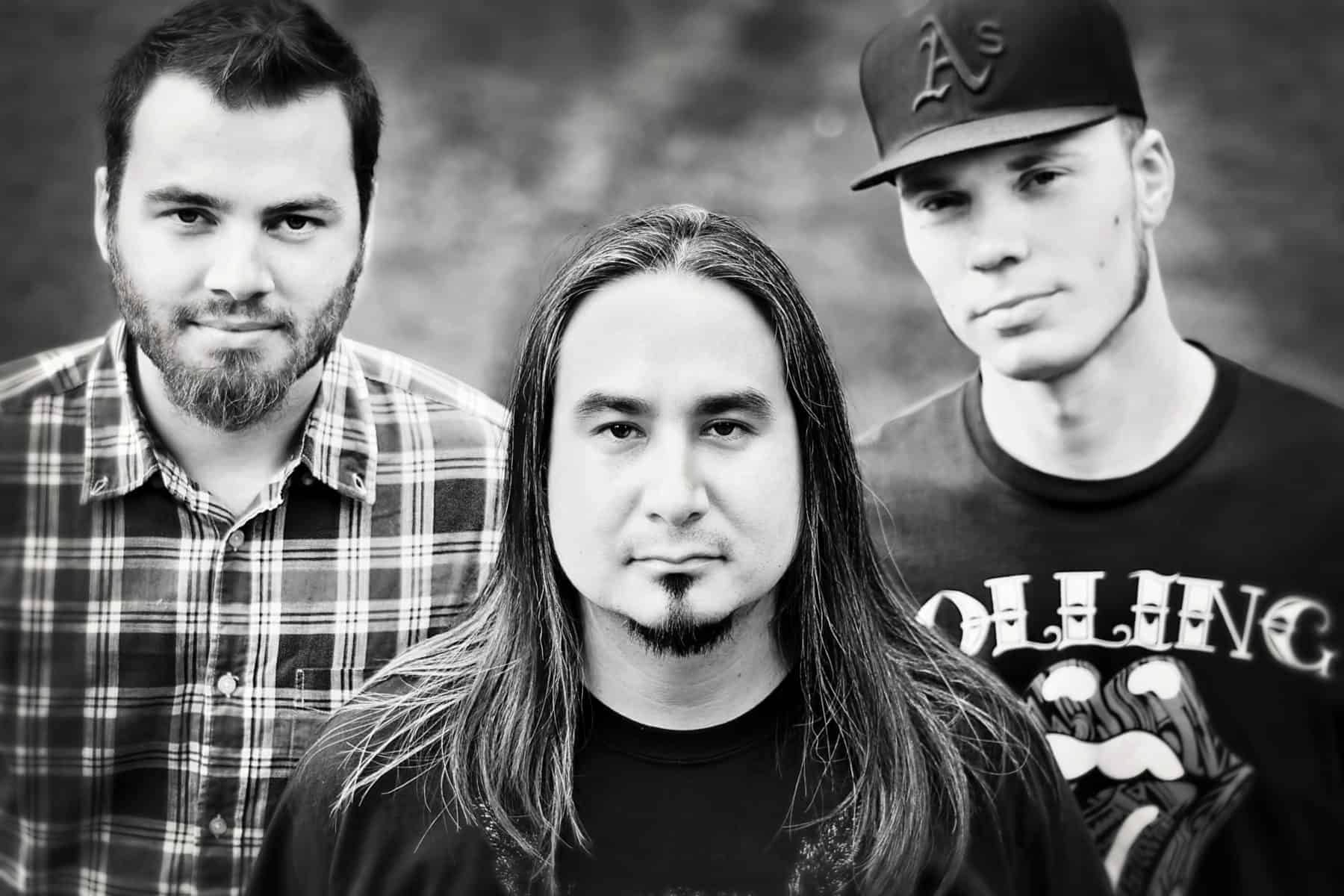 As far as building atmosphere, Longhouse's II: The Vanishing does this with ease. A haunting melody that opens into a deep & oppressive metal sound, Hunter's Moon is an incredible start that tugs away at your senses.
It's off-base sounds mixed with traditional slow black metal beats flows beautifully & it only improves as the 8+ minutes play on.
At first it seems as though their may not be any vocals at all but with a few minutes left a real nasty & evil high pitched style comes in. It's in dark contrast to the music but just enhances the oppressive feel of the song. A really outstanding piece of music.
Vanishing drops the atmospheric sounds for a bludgeon of heavy music. Doomy black metal oozes from every pore like pus from an infected wound. The kind that you know you shouldn't touch but you can't help yourself. The guitar work here, in particular the solo moments are stunning.
That same level of aggression is brought into Blood and Stone, a song that excels vocally. Cayer sounds on the cusp of ripping his vocal chords to pieces, it's that intense. It's backed up with an earth-shattering bass & drum beat before No Name, No Marker threatens to make things even more visceral sounding. An even deeper sounding drumming & flashes of high-pitched wailing from a guitar elevates this beyond your average doom sound.
After the atmospheric opening it does come as a surprise that the rest of the album is mostly made up of doom & black metal riffs, hooks & beats. The important thing though, is that the album still has such an expansive sound.
II: Vanishing finishes things off with another abrupt change in style. The Vigil's chuggy guitar riff & early clean vocals (listen to that & tell me you don't hear Sabbath) are unexpected but like everything Longhouse put out, it sounds incredible. The vocals contrast throughout the song to great effect alongside some absolutely killer riffing. Such a surprise but one that invokes gratitude.
It might only be 5 songs long but Longhouse do more in that time then many bands do in double that. It's a doom masterpiece that isn't afraid to mess around with different ideas.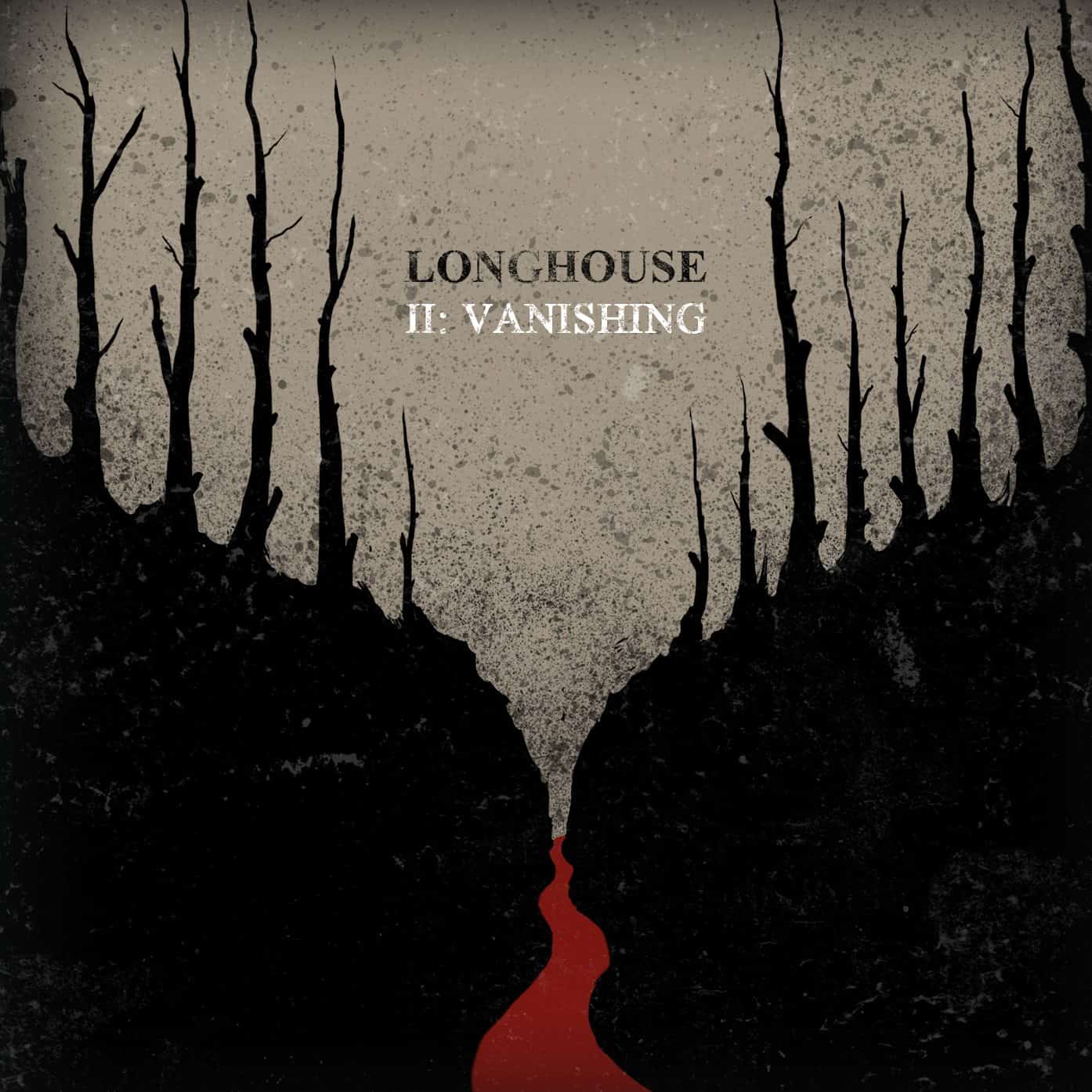 Longhouse – II: Vanishing Full Track Listing
1. Hunter's Moon
2. Vanishing
3. Blood and Stone
4. No Name, No Marker
5. The Vigil
You can order II: The Vanishing now via Longhouse's Bandcamp here. Keep an eye on Sunmask Records store too as they will releasing the album via cassette soon. Make sure pop over to Facebook & give them a like.
Longhouse - II: The Vanishing (Self-Released)
The Final Score -

9/10