Album Review: Legacy Of Brutality – Realm Of The Banished Gods (Self Released)
Legacy of Brutality is a death metal band founded in the small village of Puerto de Vega it the late 2006s. Having had numerous releases and plenty of success, the fury and strife of Legacy of Brutality returned earlier this year with their latest heavy offering, Realm of the Banished Gods.
Legacy of Brutality's success is hard earned and it's good to see them move towards a more 'world-conquering' direction. We want our metal bands to be ambitious and with Realm of the Banished, Legacy of Brutality are flexing their death metal muscles.
Don't get me wrong, it's not a game-changing album. It couldn't be when the album is a straight-forward heavy release. However, that doesn't mean it doesn't have some inventive moments and some very well articulated savagery.
By that I mean, hefty slabs of intense riffing. Bass and drum hooks that dig really deep and the kind of vocal performance that will have the devil saying "steady on". Nine tracks that move at a brutal pace, the only breaks coming when the vocals aren't looking to strip flesh from bone. The sharpened barbarity taking a step back often so the guitars can shoot off a quick solo or the drums can collide with the bass for a head-crushing beat.
It's all very ear-pleasing especially if your taste leans towards the level of flaying that tracks like Wasteland, the title track, The Creatures of Fathomless Chaos and As We March dish out.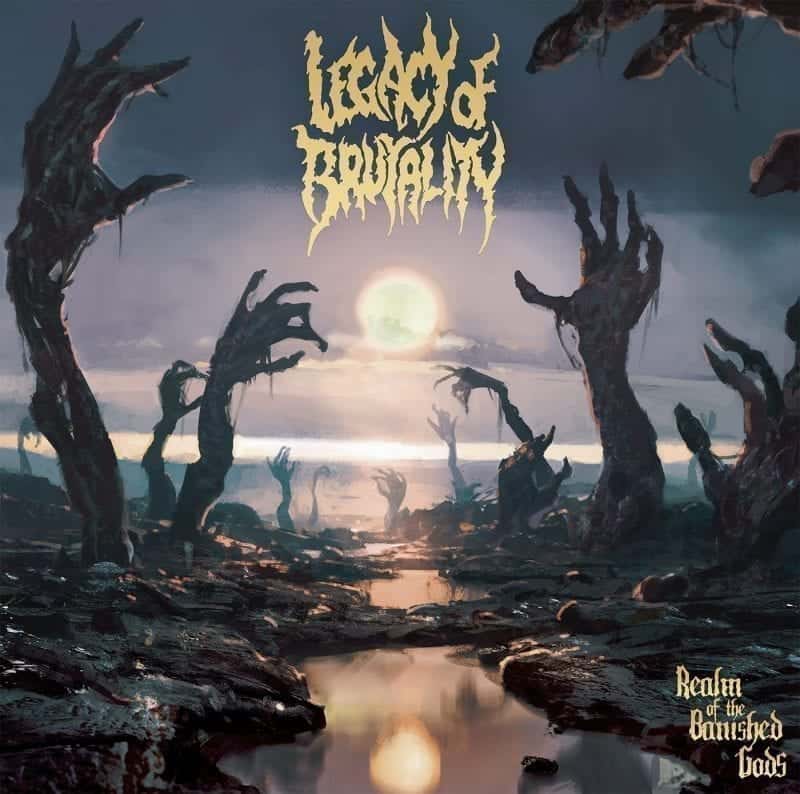 Legacy of Brutality – Realm of the Banished Gods Full Track Listing:
1. The Arrival
2. Wasteland
3. Realm of the Banished Gods
4. Behind the Black Mirror
5. Gods of the Deep
6. The Creature of Fathomless Chaos
7. The Dweller of Darkness
8. As We March
9. The Millennial Curse
Links
Bandcamp | Facebook | Twitter | Instagram | Soundcloud | YouTube
Legacy Of Brutality - Realm Of The Banished Gods (Self Released)
The Final Score -

8/10