Album Review: Kavyk – Radiant Abyss (Caustic Hollow Records)
Louisiana blackened doom four-piece Kavyk has risen from the swamp to unveil its long-awaited debut album Radiant Abyss, due out December 18th, 2020 via Caustic Hollow Records.
Guitarist/vocalist Troy Bennett says:
The point of Radiant Abyss was to be non-yielding to specific genres and just write heavy, experimental music. Each song is meant to contain its own atmosphere and story while keeping a certain level of cohesion underlying the songs, creating a unique listening experience.
Five gargantuan efforts built on a foundation of sludgy doom blackness but shored up with the solid frame of death and atmosphere. Kavyk have an immense sound but stay rigidly focused on delivering an album of soul-sucking viciousness.
Be under no illusions upon seeing just five tracks though, each is monumental and a journey through the twisted worlds of Kavyk. Where the darkness wraps around the mind like a suffocating shroud.
From feverish blasts of fiery feral-like death metal to the crushing weight of the doomy and sludgy side of the band, each track leaves its imprint. The ebb and flow is certainly what makes this an experimental release. The elements mesh and fusing together as though they are symbiotic.
A mesmerising release.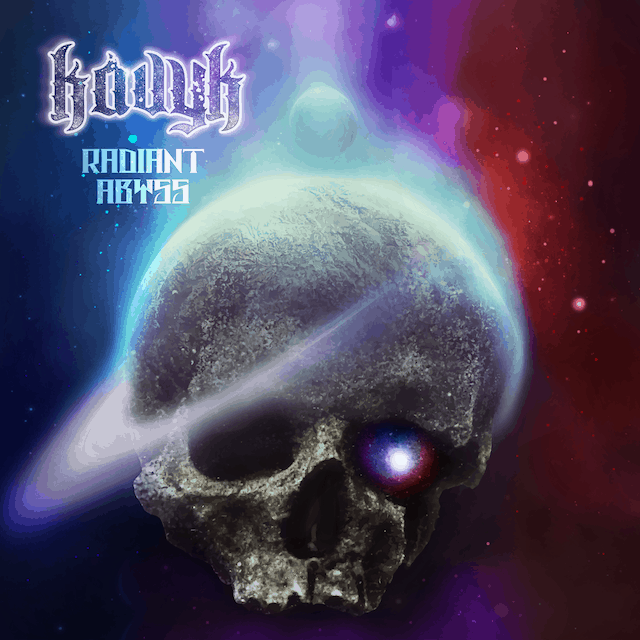 Kavyk – Radiant Abyss Full Track Listing:
1. Radiant Abyss
2. Cathartic Voices
3. Civilized
4. For Those Who Long To Die
5. Comatose Simplicity
Links
Bandcamp | Facebook | Caustic Hollow Records
Kavyk - Radiant Abyss (Caustic Hollow Records)
The Final Score -

8/10