Album Review: Iapetus – The Body Cosmic (Self Released)
Iapetus are a two-man atmospheric prog/melo-death project from New York (USA). Their sophomore album, The Body Cosmic is due out on the 9th November 2019.
A huge undertaking, The Body Cosmic clocks in at around 70 minutes. That's 70 minutes of intense atmospheric metal blended expertly with proggy elements and with a constant onslaught of melo-death. It makes for an absolutely wild ride, these huge sprawling tracks broken up with short wandering numbers.
It's an incredibly ambitious record, one that promises a hell of a lot but also manages to deliver on that too. The big tracks; I Contain Multitudes, For Creatures Such As We, The Star of Collapse and the title track. Words can barely do them justice as they take us on a journey that is light and pretty, savage and desperate, remorseful and painful.
Expectations go out the window. Whatever direction you expect the album to go in, it doesn't. Keeping up isn't just a task, it's a challenge laid down by Iapetus but one everyone should want to meet.
Why? Because Iapetus do such an incredible job of melding each faucet of their sound into a complete listening experience. No idea is too grand, no idea is too 'off the wall', no idea is too much. This is a band capable of turning their imagination into reality with veritable ease.
Not only is that wonderful to hear but when it comes down to it, The Body Cosmic is a head-banger of a listen too.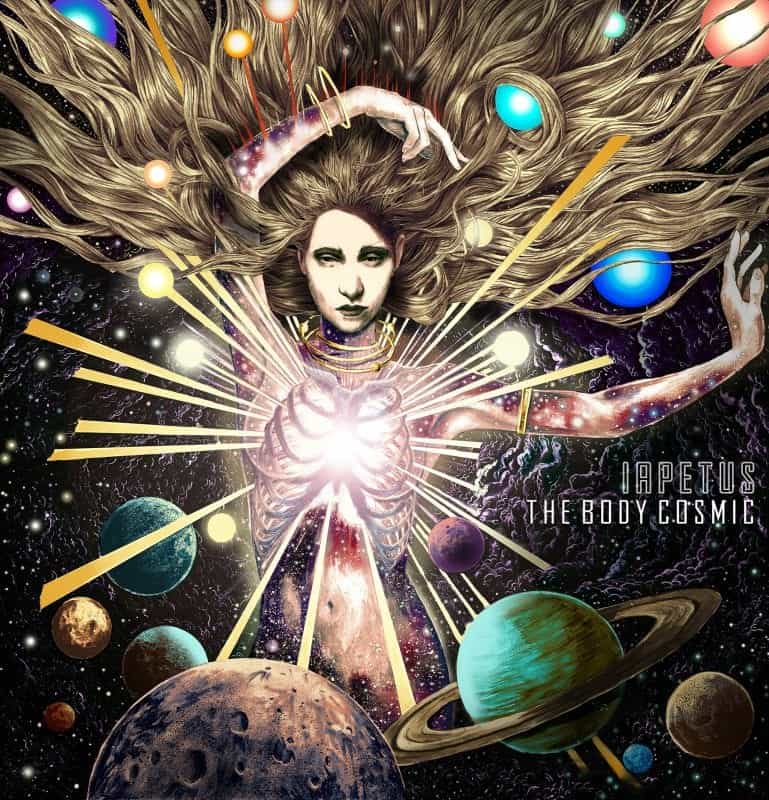 Iapetus – The Body Cosmic Full Track Listing:
1. The Body Cosmic
2. Dark Matter Genetics
3. I Contain Multitudes
4. Galaxy Collective
5. For Creatures Such As We
6. Hadean Heart
7. Moonwatcher
8. The Star of Collapse
9. Angelus Novus
Links
Bandcamp | Website | Facebook | Twitter | Instagram
Iapetus – The Body Cosmic (Self Released)
The Final Score -

9/10