Album Review: Hesperian Death Horse – Živ (Self Released)
Hesperian Death Horse describe themselves as an avant-garde/sludge/post-metal band and are based in Zagreb, Croatia since 2012. They released their second full-length album entitled 'Ziv' (Croatian for the word 'Alive'). It is the second part of a trilogy of albums.
In the band's own words:
Hesperian Death Horse is a narrator of psychedelic, nihilistic poetry that sings a saga of the birth, life and death of every being, each stage envisioned as a separate album forming a trilogy, after which, the band will have concluded the saga and will not create any further music.
The saga will be told in the order of death, life and birth. Death was the theme of our first album 'Mrtav' (Croatian for the word 'Dead'), released in 2013. Life is the theme of our newest, second album 'Ziv' (Croatian for the word 'Alive'), released now.
It was produced and mixed by Hrvoje Niksic, and mastered by James Kelly (Altar of Plagues/Wife). Birth will be the theme of the last part of the trilogy, and the band's last album, 'Rodjen' (Croatian for the word 'Born'), will see the light of day in late 2020.
The digital self-release came out on August 15th, 2018.
Off-kilter melody that has an eerie effect to it introduces Hesperian Death Horse's second album. Saol (Part 1: Prizma) is a song to leave you feeling disconnected from reality. Call it avant-garde, experimental or progressive but what everyone can agree on is that it's an oddity. Drifting like an astronaut lost deep in space, your fear is gone to be replaced by a calmness where you've accepted your fate and can now admire the vastness of the void. This opening track is the void.
Stepping in, you're assaulted with an array of sights and sounds that come at you with vibrancy. Elu (Part 2: Voda) and Hayot (Part 3: Mezanin) are your companion with the former having a tone that sits uneasily on the mind and the latter adding weight to the feeling of lightness and being lost.
Four lengthy tracks, Hesperian Death Horse have plenty to say but don't mess around with saying it. The theme of life, of rebirth and new existence is layered throughout with the faster guitar groove of Liv (Part 4: Horde) that repeats on a bit of a loop ending things strongly.
A very complex record, breaking it down and examining all the differing elements doesn't quite do it justice. It's an album that needs to be heard to understand the intricacies of the muted vocal style, the tripped-out guitars and subtle but impactful drumming. No matter what though, it will leave an impression.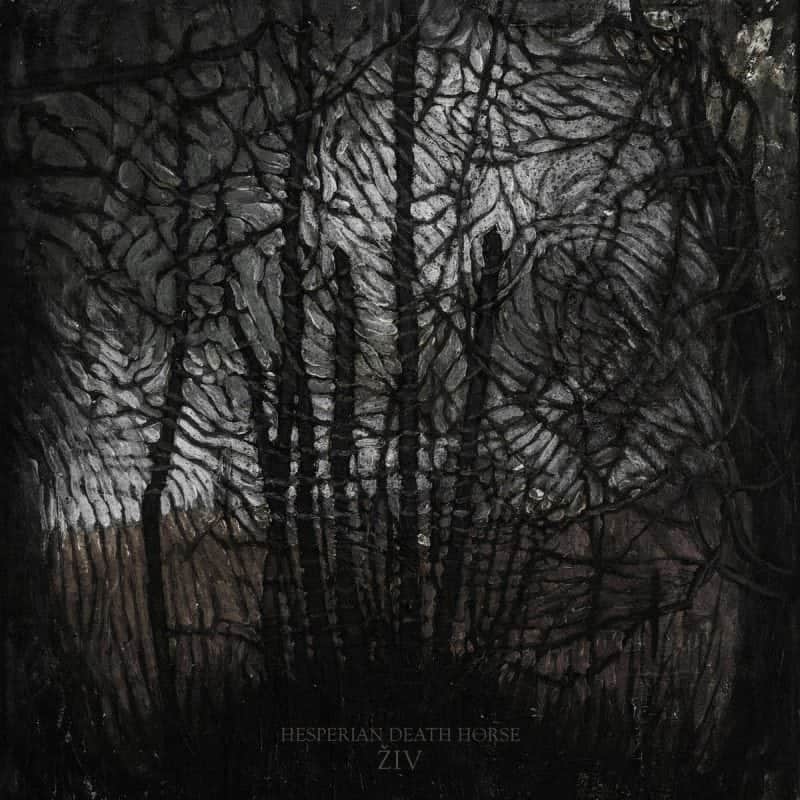 Hesperian Death Horse – Ziv Full Track Listing:
1. Saol (Part 1: Prizma)
2. Elu (Part 2: Voda)
3. Hayot (Part 3: Mezanin)
4. Liv (Part 4: Horde)
You can order the album now over on Bandcamp, find out more about the band on Facebook and listen over on YouTube.
Hesperian Death Horse - Živ (Self Released)
The Final Score -

8.5/10