Album Review: Herod – Sombre Dessein (Pelagic Records)
Recorded and mixed by Swiss audiophile Julien Fehlman, mastered by Magnus Lindberg from Cult of Luna, Herod's "Sombre Dessein" is an album of staggering riffs, intricate yet groovy polyrhythmic patterns and sheer heaviness. The bi-lingual vocal approach adds an unusual but intriguing aspect to the band's delivery of their craft.
Sombre Dessein is released on 15th February via Pelagic Records.
A short yet ominous intro in no way can prepare you for the intensity of Fork Tongue. Herod arrive with force, heavy doom-laden yet with an intricacy that beggars belief. It's a simply phenomenally powerful start and it doesn't stop there.
Somehow Reckoning is even more intense with vocals heavy enough to flay flesh from bones. However, here we really get to see what else Herod can do as they give us some uncomfortable post melodies and clean vocals.
Another incredible track follows with Don't Speak Last, the longest track on the album at over ten minutes. This is one all about the build as it looks to unseat the listener and make them uncomfortable before unleashing all its aggression out at once. Having already proven to be a riff machine, this track just adds even more weight to that claim.
The latter half of the album doesn't change things up as we get Silent Truth and its jumps between furious righteousness and mellowness. Mourning Grounds can barely contain itself even if it shows just a little more restraint before There Will Be Gods ends things in dour and depressing style. As a finale it does everything you could hope it would. Continuing the hefty heaviness that Herod has shown throughout while also drawing a line under the album nicely.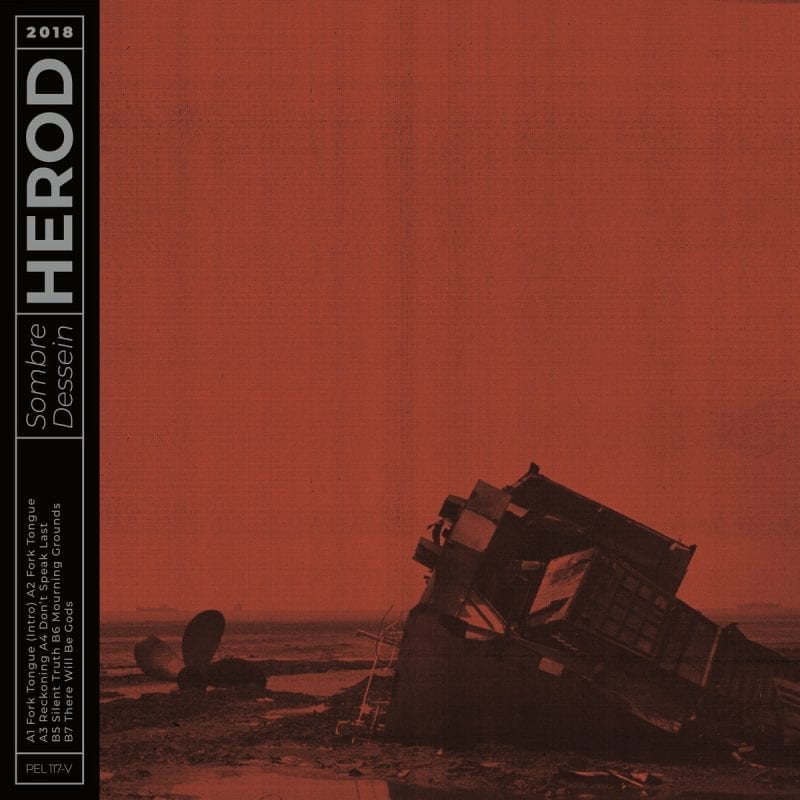 Herod – Sombre Dessein Full Track Listing:
1. Fork Tongue Intro
2. Fork Tongue
3. Reckoning
4. Don't Speak Last
5. Silent Truth
6. Mourning Grounds
7. There Will Be Gods
The album will be available via all major digital streaming services but you can also pick it up via Pelagic Records. Find out more about Herod by going to their website and Facebook Page.
Herod - Sombre Dessein (Pelagic Records)
The Final Score -

8.5/10