Album Review: Heretic Plague – Context Is A Stumbling Corpse (Selfmadegod Records)
Dragged from the darkness by Adam Watts (Beef Conspiracy) and Tom Bradfield (Twitch of The Death Nerve), Heretic Plague is the sonic embodiment of nightmares, madness and extreme violence. The debut album 'Context is a Stumbling Corpse' will be released on April 7th, 2023 via Selfmadegod Music.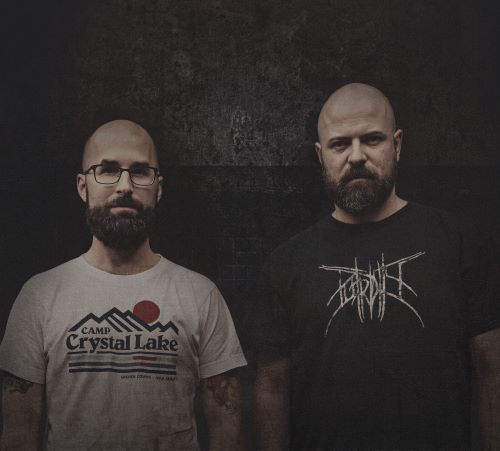 It should come as no surprise to learn that this debut album is beastly. Blending the garish worlds of death metal and grindcore to create something that is downright horrific to the ears. Yet, due to the band's intense focus and delivery, it ends up being an extremely appealing listen.
Making a hell of a racket from beginning to end, Heretic Plague smash the senses to smithereens from the start. A cacophony of hellacious riffs, pounding drums, and guttural vocals sees Bleeding Stump Marathon literally erupt and it's a miracle the mind hasn't been turned into mush already.
Fear not, Heretic Plague have the tools to do so and unleash even more hurtling head-banging fury with All Eyes on the Grave and Skull Crawler. Before stripping the flesh from bone with the perverse sound of the title track. Here, for all its instrumental butchery, it's the vocals that will make you feel abused.
There's absolutely no relief to be found if you listen on, even when there's a ton of tempo shifts in Bloated- Fly-Bitten- Dead. A track that has the 'death' side of the band on full and vomit-inducing display. Followed then by Briefcase Full of Cutlery, a contender for the most bad-mannered track of all because of how chaotic it sounds. Which does mean Pentangle of Broken Teeth should feel less abrasive by contrast but, of course, that's not the Heretic Plague way and they continue to batter the mind into submission here too.

Guess what? The final pairing of Ubiquitous Gore and Grandpa's Hammer are as heavy, heinous, and horrifying as everything that came before. Heretic Plague are unapologetic in their desire to wreck necks and bust heads, something they prove to be extremely adept at. Context is a Stumbling Corpse is a beast of a record.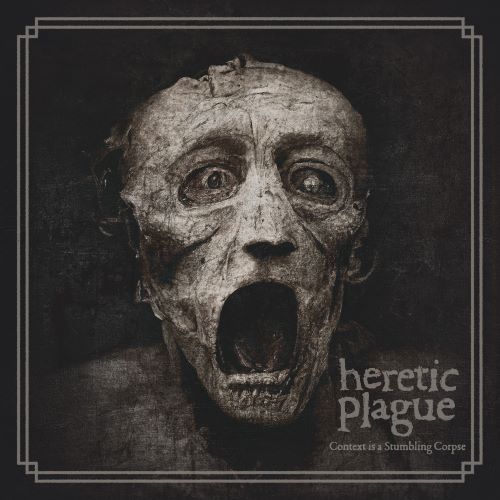 Heretic Plague – Context is a Stumbling Corpse Track Listing:
1. Bleeding Stump Marathon
2. All Eyes on the Grave
3. Skull Crawler
4. Context is a Stumbling Corpse
5. Bloated- Fly-Bitten- Dead
6. Briefcase Full of Cutlery
7. Pentangle of Broken Teeth
8. Ubiquitous Gore
9. Grandpa's Hammer
Links
Bandcamp | Facebook | Selfmadegod Records
Heretic Plague - Context Is A Stumbling Corpse (Selfmadegod Records)
The Final Score -

7/10