Album Review: Gigafauna – Frozen Wastes (Self Released)
Gigafauna plays metal. Heavy, dynamic music. Music that thrives in the borderlands between hard rock's catchier side, and the rhythmic and melodic challenges from metal's more extreme boundaries.
Their new album, Frozen Wastes will be released on March 27th 2020.
Gigafauna have a lot of heart and soul, that much is clear over their 7-track new album. Distilling their vision into a bunch of songs that have humongous sounding riffs, depth to the rhythmic passages, plenty of speed and an underlying sense of grandness.
It begins very hot with Frozen Wastes, the combination of clear and powerful vocals working off a frantic set of guitars well. Before Kaiju sees the band expertly begin to expand their horizons.
Here, they take us on a wild wide of progressive heaviness, deliciously fast moving groove and intense bursts of life. A bit of a hard rocking epic, albeit one that leans way more to the hard side of things.
Luminous takes that 'hardness' and gives it some extra bite before Solid Fuel continues to show the eclectic nature of Gigafauna's rock sound. The latter part of the song disobeying any conventional expectations you might have of rock music.
It almost seems wrong when they keep it more simple as they do on Future Null Infinity even if it is a head-banger.
Call it preparation for the experience that is Orbital Moon, an 8-minute wander through the darkest and most cloying sounds Gigafauna have. While also delivering a bevy of morose melodies to help balance the track out. It is challenging but so is the whole record, case in the point the finale of Night's Retreat. Another massive effort from Gigafauna, one that continues to push the boundaries with stellar results.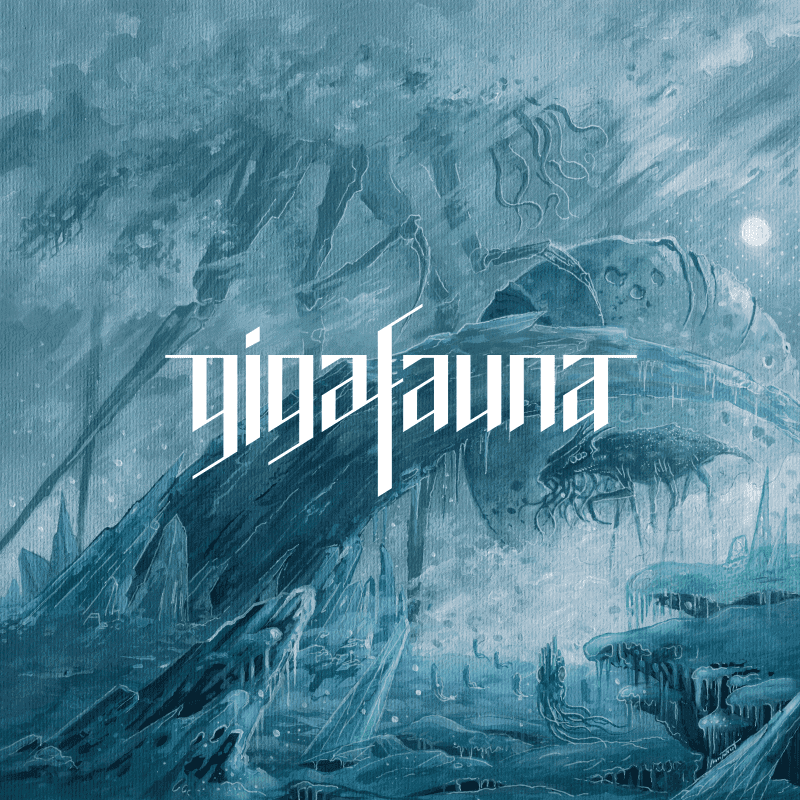 Gigafauna – Frozen Wastes Full Track Listing:
1. Frozen Wastes
2. Kaiju
3. Luminous
4. Solid Fuel is Dead
5. Future Null Infinity
6. Orbital Moon
7. Night's Retreat
Links
Bandcamp | Spotify | Facebook | Instagram
Gigafauna - Frozen Wastes (Self Released)
The Final Score -

8/10