Album Review: Gatekeeper – East Of Sun (Cruz Del Sur Music)
Originally formed in 2009 as a solo project by guitarist Geoff Blackwell, Gatekeeper has assembled an impressive array of EPs and splits to date. Their new album, East of Sun will be released on April 27th 2018 and will be available on compact disc including 2 bonus tracks and on gatefold vinyl.
The "East Of Sun" title is a shortened version of a book of Scandinavian folk tales that parallels the content on the record where each song stands on its own.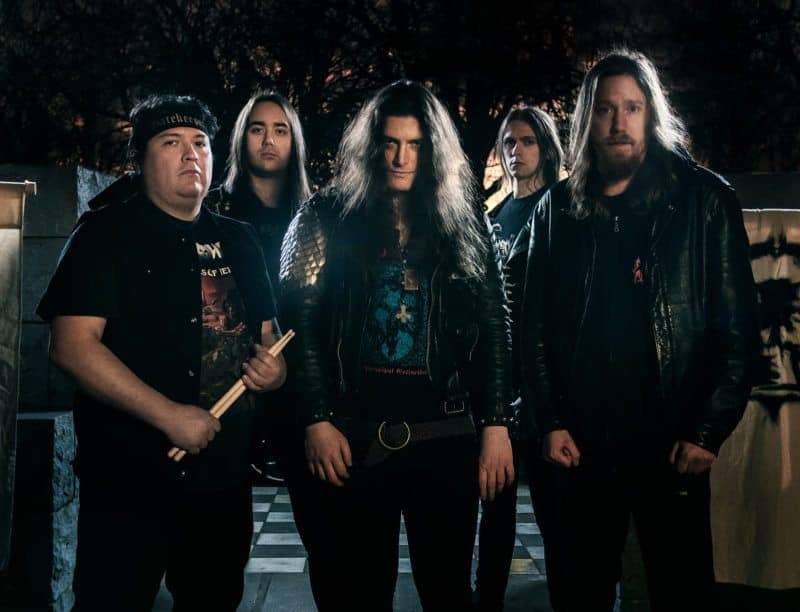 Blade of Cimmeria brings the metal as if it's about to go out of business. Explosive riffs and old-school wailing sees Gatekeeper showing their hand early. Not a problem as the confidence they exude shows that they've got the best one going.
As good as an opening as Gatekeeper have, it pales in comparison with the epic power of North Wolves. Here the band really start to show off with dreamy rhythms & catchy hooks. An eventful track that even shows some folk influences too!
Gatekeeper follow that impressive number with the chest-thumping Warrior Without Fear, the unbelievably inventive Ninefold Muse and the classic metal sound of Bell of Tarantia.
After such an eventful and draining set of tracks, the title track jumping between up-tempo metal blasts and slower melody is just what is needed. It's a short change in tone though before the power returns for the blood-pumping track that is Swan Road Saga and the the final epic of Oncoming Ice! Both excellent in their own rights, the former wrecking everything with a killer guitar solo and the latter delivering a masterclass in bridging power and heavy metal.
Those willing to pick up the CD version of East of Sun will be treated to two bonus tracks both short-ish slabs of heavy metal. Nothing too special but a nice addition none the less.
Gatekeeper – East of Sun Full Track Listing:
1. Blade of Cimmeria
2. North Wolves
3. Warrior Without Fear
4. Ninefold Muse
5. Bell of Tarantia
6. East of Sun
7. Swan Road Saga
8. Oncoming Ice
9. Death Rider (CD Bonus Track – Omen Cover)
10. Hall of the Mountain King (CD Bonus Track – Savatage Cover)
You can order the album now via Bandcamp, Cruz Del Sur Music and it will be available via most streaming services. Stream songs via Soundcloud and watch videos via YouTube. Find out more/keep up to date with news by checking out Gatekeeper's website and Facebook Page.
Gatekeeper - East Of Sun (Cruz Del Sur Music)
The Final Score -

8.5/10