Album Review: Gasoline Outlaws – Light Up The World (Self Released)
Belfast rockers Gasoline Outlaws return with the follow up to 2015's debut album 'No Rules, No Laws, No Regrets'… Introducing 'Light Up The World'.
The sophomore release by Gasoline Outlaws was produced by Frankie McClay at Einstein Studios NI, and features the song writing on a number of tracks by Cormac Neeson (The Answer). The new album also features guest vocals by Amy Montgomery on the track 'Better Days Coming'. Highly respected local session musician John McCullough (who has worked with The Waterboys, Van Morrison and more) provides piano and Hammond organ parts to the tracks.
The album will be released on May 10th 2019.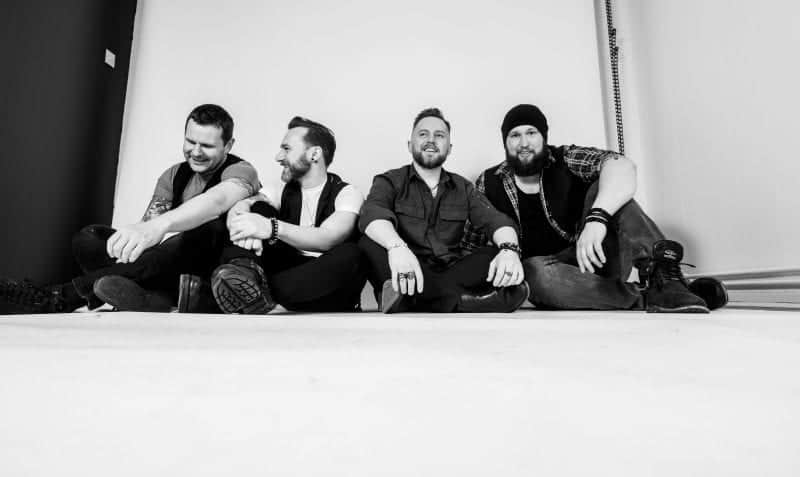 A bubbly rock and roll start with the title track, Gasoline Outlaws get their new album off to a bright-eyed and feel-good way. Riff-heavy with old-school rock vocals, it's the kind of exciting tune that could easily get the rock club dance floor moving.
In fact there are a huge array of dance floor tracks throughout Light Up the World. Not all about shaking the hips either as Better Days Coming is a little slower and Amy Montgomery kills it on vocals. Whereas Where We Started is an out and out power rock ballad.
Things are turned darker with the riff dominated Psycho with its really meaty groove before The System is a Lie lightens the mood by being a hell of a foot-tapper. The chorus on that one is easily one the albums best but Fight For One More Day shout of 'fight' certainly comes close.
It's off to acoustic land for Executed, a really peaceful trip that you'll want to make time and time again. It perfectly re-energises things for Breathe Again's hooky beat, the rock and roll vibes reaching fever pitch. It would be more memorable if the chorus wasn't so flat. A shame cause as has been the case throughout, the guitars and vocals absolutely kill it.
Gasoline Outlaws then wrap things up with a bluesy singalong in the form of Hard Times. A solid finish to really good rock and roll record. Mature and with variety, Gasoline Outlaws are certainly one to watch.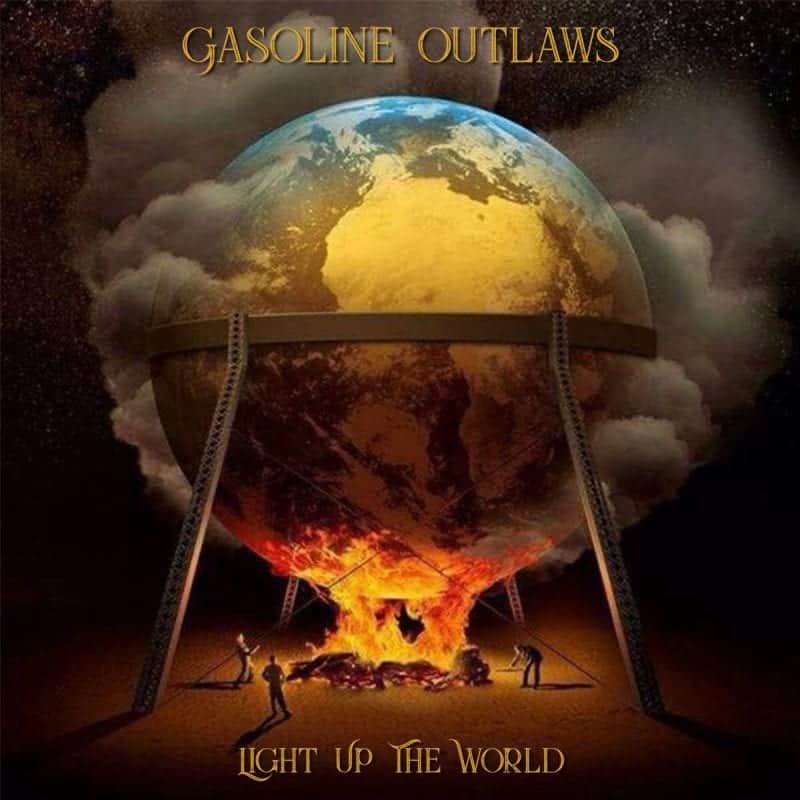 Gasoline Outlaws – Light Up the World Full Track Listing:
1. Light Up the World
2. Livin' this Way
3. Better Days Coming
4. Where We Started
5. Psycho
6. The System is a Lie
7. Fight For One More Day
8. Executed
9. Breathe Again
10. Hard Times
Order the album and merchandise here. Find out more/keep up to date with news by checking out Gasoline Outlaw's Facebook Page, Instagram and Twitter.
Gasoline Outlaws - Light Up The World (Self Released)
The Final Score -

8.5/10