Album Review: Foo Fighters – Concrete and Gold (Roswell Records)
Out now, Concrete and Gold is the 9th studio album from the hugely successful rock band, Foo Fighters.
Universally loved by most, the success that Foo Fighters have experienced is well deserved. Creating bombastic & stadium filling rock songs is something they seem to do with ease even if the last few albums has found them lacking direction.
With a host of unexpected guest stars (Justin Timberlake, Alison Mosshart & Paul McCartney) Concrete and Gold has been described by the band as 'Motorhead's version of The Beatles Sgt. Pepper'. Take what you will from that but it's clear from the moment the soft vocals & brief melody of opener T-shirt takes hold, that 'pop' has had a heavy influence on this album.
That's not necessarily a bad thing as Foo Fighters at their heaviest still walk the rock band line but the desire to capture the best of both worlds ends up coming across a bit forced. Take Run, a gorgeous guitar & bass melody gets things started nicely before the drums come thumping in turning the track psychedelic with flashes of furious vocals. The chorus is box-ticking Foos, huge & easy to sing-along with. It just comes across a bit confused.
Then you get tracks like Make It Right, Arrows & The Line which are the usual Foo Fighters anthemic rock songs that fans are more used too. Inoffensive & fun to listen too but lacking bite, something that is found on the political nature of La Dee Da (clearly aimed towards Trump's presidency).
Those Beatles influences come through heavily on The Sky is a Neighbourhood, a catchy beat-laden track & the melodic Happy Ever After (Zero Hour). To pay homage to such a legendary band is no bad thing but the latter of the two goes on for far too long & ends up being extremely repetitive.
Concrete and Gold finishes up with the title track that is dripping in early Black Sabbath vibes. Slow harmony with a doomy edge that is at odds with a lot of what came before but is a damn strong finish.
There's some surprising innovation here but this is Foo Fighters taking baby steps out of their comfort zone. Long-time fans will find this to be another stellar piece of work & it will no doubt shift loads but it's not going to remembered as a high point of their career.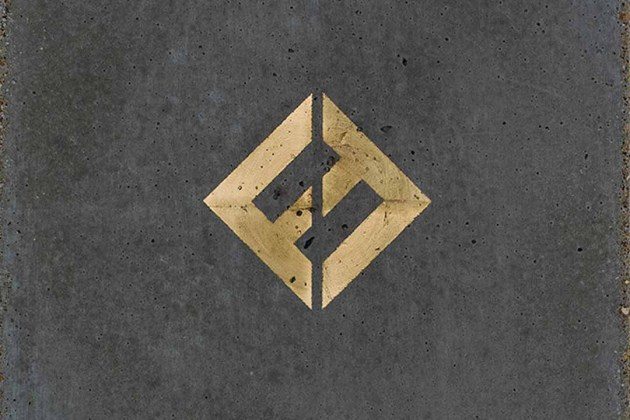 Foo Fighters – Concrete and Gold Full Track Listing:
1. T-Shirt
2. Run
3. Make it Right
4. The Sky is a Neighbourhood
5. La Dee Da
6. Dirty Water
7. Arrows
8. Happy Ever After (Zero Hour)
9. Sunday Rain
10. The Line
11. Concrete and Gold
Check it out yourself below via Apple Music.
Foo Fighters - Concrete and Gold (Roswell Records)
The Final Score -

7/10