Album Review: Fiddlehead – Between the Richness (Run for Cover)
Fiddlehead – the punk powerhouse featuring members of Have Heart, Basement, and more – will release their upcoming second full-length album, Between the Richness. Due out on May 21st from Run for Cover Records, Between the Richness finds Fiddlehead expanding on their dynamic blend of hardcore energy and undeniable melody, crafting their most immediate set of songs to date.
Between the Richness follows 2018's Springtime & Blind, a gut-punch of an album that followed Flynn coming to grips with the passing of his father. Now Between the Richness explores the ever-presence of grief but with Flynn writing from a drastically different place.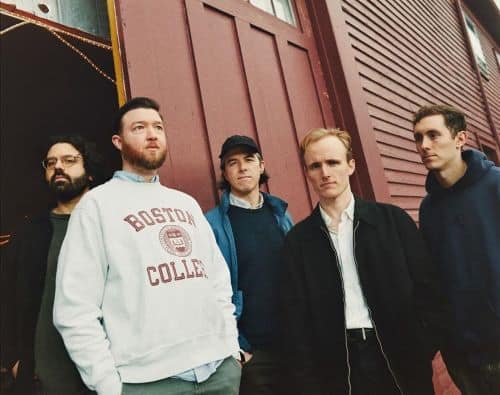 He says:
These massive things happened in my life between the first record and this record. It just so happened that I ended up getting married, I had a child, and it was around the 10-year anniversary of my father's passing. The name of the record is called Between the Richness because it's important to me to explore the weird feeling of happiness and sadness, because that's just where I am right now. My son's name is Richard and my father's name is Richard, so it's literally between the two of them – it's the richness of life and the richness of death.
What wonderful and heartfelt inspiration for music. Fiddlehead touching the soul before even playing a note. When they do, that just deepens as the group bring depth and emotion to their punk sound. The powerful intro of Grief Motif is paired up nicely with the following The Years. Before Million Times brings catchiness and Eternal You brings frantic heavy punk rock noise with a classy spoken-word outro.
A group of genuine sounding tracks that help endear you to Fiddlehead. While also making it clear that the 'punk' is front and centre, even when the band are well and truly rocking out.
Chilling out a bit but with that same delicious, foot-tapping catchiness and passion is Loverman. Down University's pensive guitar sound is balanced by a massive chorus and clever chanting vocal lines. Whereas Get My Mind Right is just punk to put a smile on the face. Another deeply passionate display from Fiddlehead.
Who might very well have released their greatest work to date with this album. It flies along and is enjoyable from beginning to end. As the last few tracks arrive, it is still as captivating as it was when it started. Life Notice and Joyboy, the former's guitar and drum rhythm first being dominated by a spoken eulogy before Fiddlehead erupt for an intense blast of noise. The latter's melodious qualities; something to reflect upon.
Heart to Heart is what brings the album to a close and what an end it is. Everything great about Fiddlehead thrown into one. Energetic, catchy, heartfelt and thought-provoking while being undeniably fun to listen too.
A brilliant album.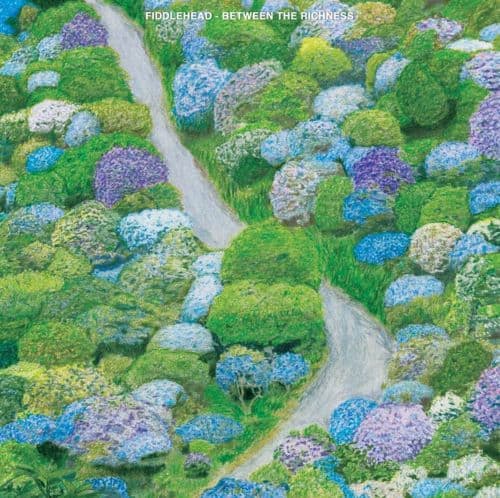 Fiddlehead – Between the Richness Full Track Listing:
1. Grief Motif
2. The Years
3. Million Times
4. Eternal You
5. Loverman
6. Down University
7. Get My Mind Right
8. Life Notice
9. Joyboy
10. Heart To Heart
Links
Bandcamp | Twitter | Facebook | Instagram | Run For Cover Records
Fiddlehead - Between the Richness (Run for Cover)
The Final Score -

10/10