Album Review: Eat Dirt. – Death Is Death (Bearded Punk Records)
London punk crew Eat Dirt. are pleased to announce that they have signed to Bearded Punk Records and will release their debut album Death Is Death on 2nd June 2019.
There's no elaborate story surrounding Eat Dirt. What you see if what you get. They're just a bunch of musicians who needed a place, and head space, to get creative, away from the mess of life in modern Britain—this band is an outlet for frustration, anger, and a rising tide of disenfranchisement that's sweeping the country.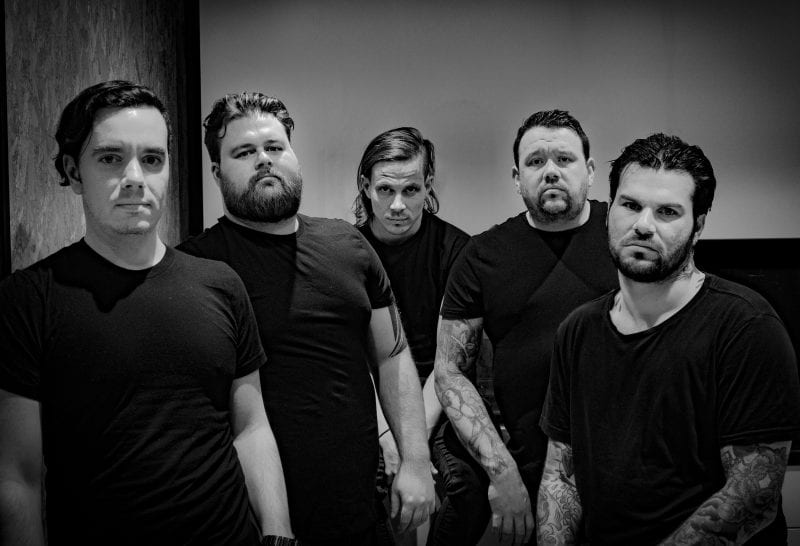 "The album covers a lot of stuff, but it is mainly about death," admits vocalist Ben Mills. "The lyrics are mostly rooted in the fear of death, the acceptance of it, and coming to terms with the death of friends and family. It all came together quite strangely, we never went out of our way to write a concept album. It just…happened."
Punk's not dead, Eat Dirt. are here to prove that with 14 tracks of fast-paced, in your face, snarling and pissed off pieces of music. Albeit one filtered through modern times and sounds.
Lively, catchy and rhythmic, the likes of Come and See, Moribund, Night Terrors and Bones will get the foot tapping and head nodding along. Whereas the likes of Make Peace, the title track and Punk Rock Con gets the blood pumping with a faster and more old-school kind of rawness.
Keeping all the tracks super short keeps the album ticking all wonderfully and before you've even had a chance to wallow in one track, it's on to the next. That's no bad thing though as it just means you need to hit repeat! I'd be hard pressed to believe you wouldn't anyway.
Top quality modern British punk!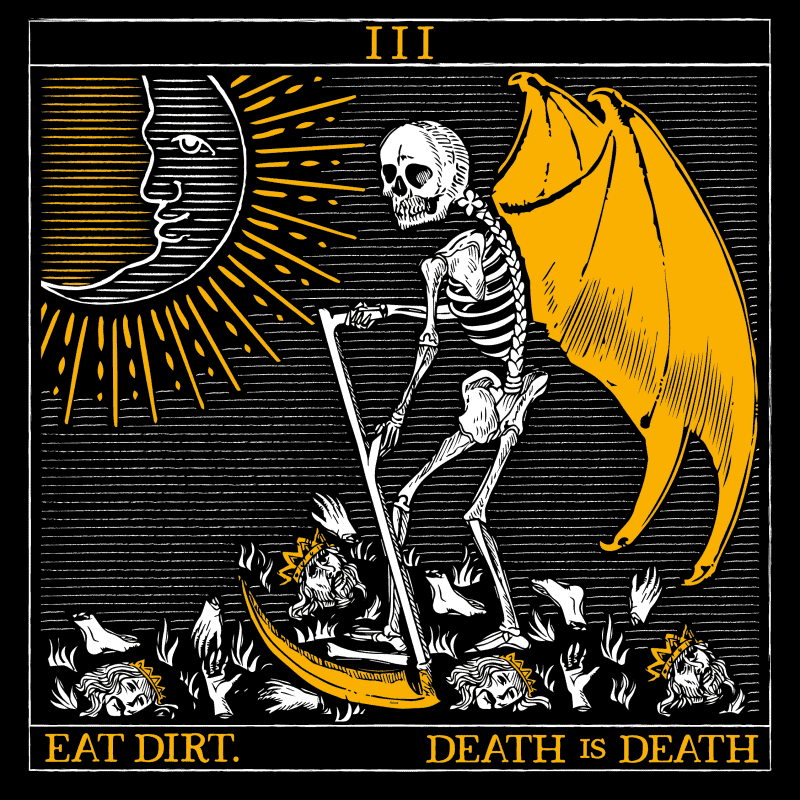 Eat Dirt. – Death is Death Full Track Listing:
1. Make Peace
2. Worms Of The Earth
3. Come And See
4. Moribund
5. Death Is Death
6. Punk Rock Con
7. Dog
8. Night Terrors
9. The Beast
10. Bones
11. Out of The Fire
12. Ballad
13. Spend Your Life
14 Pull Out
The album can be ordered via Bearded Punk Records here and earlier releases via Bandcamp here. Find out more by going to Eat Dirt.'s website and Facebook Page.
Eat Dirt. - Death Is Death (Bearded Punk Records)
The Final Score -

7.5/10