Album Review: Dexter Ward – III (No Remorse Records)
No Remorse Records proudly presents the new album of Athens/Venice based Dexter Ward! Formed in 2009 by ex-Battleroar members, Dexter Ward are already an established band in the underground and their third full-length, simply entitled "III", offers an adventurous journey back in the glory days of Epic Metal. It will be released on March 13th 2020.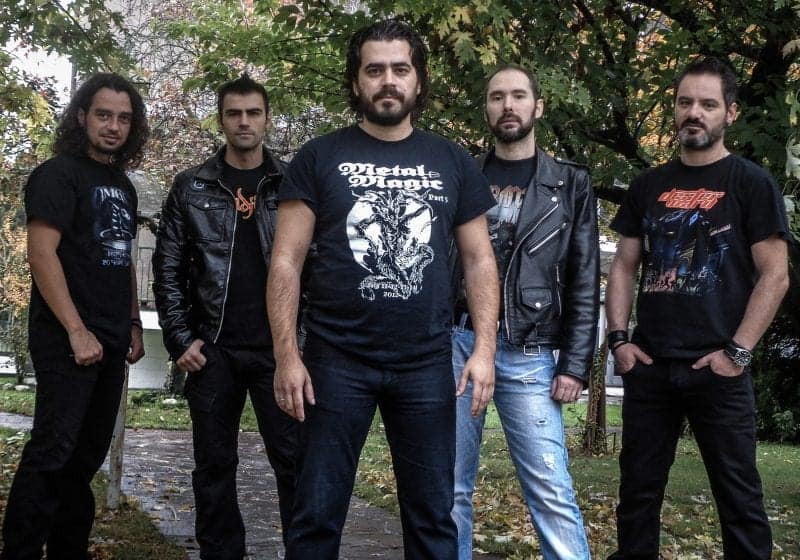 Dig out the leather, loosen the hair (if you've still got any left) and warm up the bones. It's time to get the heavy metal juices flowing and here to help with that is Dexter Ward.
Grab a pint, raise your fist to the air and let rip, as these heavy metal heroes do so with Return of the Blades, Soldiers of Light and In the Days of Epic Metal. A trio of head-bangers that make you feel ten feet tall and able to take on the world. The rollicking riffs, the squeal of the solos, the fiery vocals and titanic drums. This is heavy fucking metal.
Adding some mysticism and other-worldliness to the album; The Eyes of Merlin, Conan the Barbarian and The Dragon of the Mist has fantasy elements that fit perfectly.
No matter what though, Dexter Ward focus on making sure you're head-banging constantly and don't miss a beat with the chunky groove of Reign of the White Knight. All before The Demonslayer makes its presence known with devil horns raised on high.
Dexter Ward – III Full Track Listing:
1. Return Of The Blades
2. Soldiers Of Light
3. In The Days Of Epic Metal
4. The Eyes Of Merlin
5. Conan The Barbarian
6. The Dragon Of The Mist
7. Reign Of The White Knight
8. The Demonslayer
[bandcamp width=100% height=120 album=2450185176 size=large bgcol=ffffff linkcol=0687f5 tracklist=false artwork=small]
Links
Bandcamp | Facebook | No Remorse Records
Dexter Ward - III (No Remorse Records)
The Final Score -

8.5/10