Album Review: Butterfly – Doorways Of Time (Petrichor)
Butterfly is four veteran musicians who share a broad background of music influences and experiences. Their album 'Doorways of Time' will be released on March 5th, 2021 via Petrichor.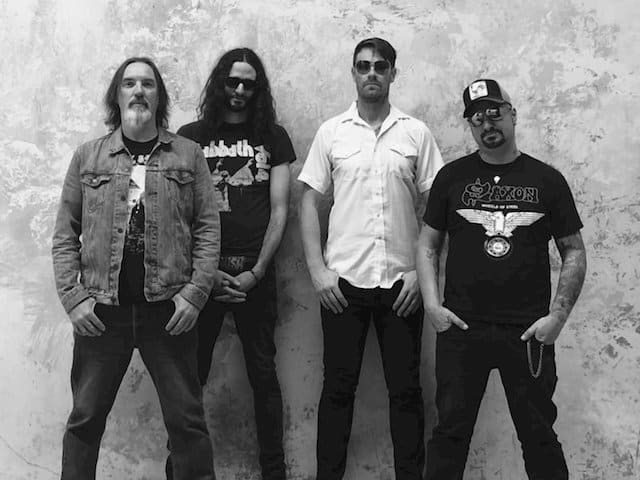 Heavily rooted in the sound of rock and metal from the 70s and 80s (both feet in it) but with psychedelic edges. Butterfly's new album is an unapologetic throwback for those who crave their musical slice of nostalgia.
It does help that they're more than talented to make it not only sound interesting but to also avoid it sounding too dated. Which is no easy task.
Close your eyes, put some headphones on and let the old-school vibes wash over you. Get lost in the psychedelic waves, body-grooving riffs and kick-ass hooks. It's very easy to do and way more fun then you might expect. Even if a nostalgic trip isn't something you particularly enjoy.
It's so chill, you could easily drift off to sleep to a lot of it. Which makes a nice change of pace, especially in the modern times we currently live in. As a transport back to a catchy, simpler (not a reflection on the band) and less stressful period of music, Doorways of Time is the album everyone needs in their life this year.
Butterfly – Doorways of Time Full Track Listing:
1. Desert Chase
2. Climbing A Mountain
3. Doorways Of Time
4. The Night Is In Its Way
5. Nobody
6. The Sin
7. Heavy Metal Highway
8. Crawling
9. The Scorpion
Links
Butterfly - Doorways Of Time (Petrichor)
The Final Score -

7/10