Album Review: Bound In Fear – Penance (Unique Leader Records)
With the end of 2021 fast approaching, Bound in Fear return with the successor to this year's earlier EP, 'Eternal'. Called Penance, the 10-track full-length will be released on October 15th, 2021 via Unique Leader Records.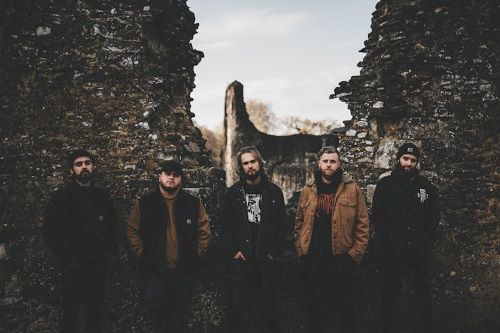 The band comment that:
Penance is a natural successor to our 2021 EP Eternal and explores how feelings of pain and hopelessness can develop into something more foreboding and lingering. While Eternal focused on inward emotions and the root causes of trauma, Penance is what happens when those emotions are facing outwards. Pain is my Penance; life is my sin.
Extreme metal calls for extreme subjects and Bound in Fear are ticking both boxes in rigorous fashion. A 10-track album bristling with rampant vehemence and taking the mind to dark places were emotions bubble over and cause misery and destruction.
With a handful of guests along for the ride, Bound in Fear's goal of delivering disparaging and intense death metal is fully realised. Penance is a gripping bout of ferocity that seems to take the heaviness to an extra stage not thought possible. It can be downright painful at times to listen too as there is a myriad of oddities littered throughout. Weird stuff, sharper and more technical, but stuff that makes this album stand out from the pack.
Don't worry though, for the most part, Penance is all about demanding, coarse and forceful heaviness. A scathing attack designed to strip streaks off the mind, body and soul. Even if extreme metal is your go to, this is an album that still surprises because it is so consistently savage. Melody, at least in the conventional sense, does not exist here. Every second spent in the company of Bound in Fear is one tinged with anxiety, darkness and remorseless hostility.
It's fucking awesome.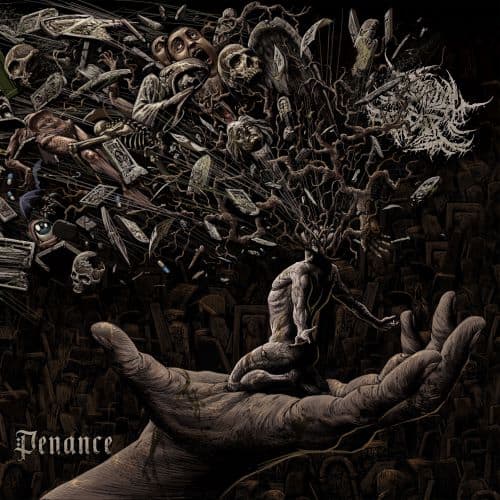 Bound in Fear – Penance Full Track Listing:
1. (De)scedence (ft. Jamie Graham)
2. Penance (ft. Nick Arthur)
3. Scar Of Man (ft. Kevin Muller)
4. Beyond the Mire
5. I Still Dream of The End
6. Adreneline
7. Cutthroat
8. Sadist
9. Nu11 (ft. Taylor Barber)
10. Polarity
Links
Facebook | Spotify | Instagram | YouTube
Bound In Fear - Penance (Unique Leader Records)
The Final Score -

9/10