Album Review – Bloodlust by Body Count (Century Media Records)
There has been a lot of talk and a lot of hype about it but finally Body Count's new album, Bloodlust, has dropped. Released on the 31st of March, 2017 via Century Media Records, it has been marketed as their biggest and most important album to date.
The singles released in advance of the album were a bit of a mixed bag. There was the dire Ski Mask Way, a stereo typical rap/hip hop track promoting crime and taking what you want, no matter the victim. There was the much better No Lives Matter which dealt with the growing economic divide between the rich and the poor. Finally, there was Black Hoodie, a song with a powerful message dealing police brutality and the shooting of innocents based on how they look and how they dress.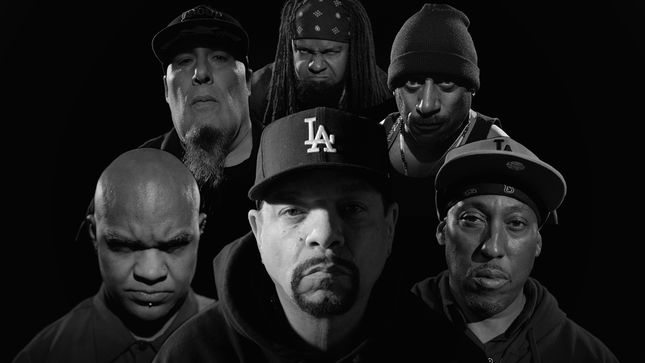 One thing the singles did all have in common though was some pretty expert guitar skills with chunky nu-metal esque riffs and some neat solos from Ernie C. The thing I found really odd, and irritating, was the mixed message the first 3 singles put out. There are 2 songs talking about social, economic and political injustices. They target stereo-typing and the spilling of innocent blood  and why the people need to unite. They then stick a song in the middle of those two acting exactly like the stereo type by proclaiming their love for crime and burglary and how they love to bully the innocent and take whatever they want, whenever they want. A little hypocritical really to claim to be a victim while professing your love of hurting innocents.
The album as a whole, message aside for a second, looks a little more promising with guest spots from Dave Mustaine, Randy Blythe and Max Cavalera too. There is also a song called Raining in Blood which I assume is a Slayer nod so it is a bit of a who's who of heavy metal.
Bloodlust has 11 tracks on it altogether, 3 of which were released as singles in advance. It comes in at 41 minutes long exactly. You can read thoughts on the three singles by clicking the links above.
The album opens with Civil War which features Dave Mustaine (Megadeth). It starts with an air raid style siren and a spoken statement declaring the US to be in a state of civil war. The country is on lockdown as martial law is declared and the people oppose the government. It is an interesting subject, though lyrically, once the song takes off it doesn't work brilliantly. Ice T delivers the lines well enough but some of them are just a little silly sounding "coming soon to a town near you" and the like. Mustaine adds lead guitars over Ernie C's riffing which works really well.
Weirdly, Civil War is repeated throughout the choruses in the background in an extreme death metal roar while Ice T raps over the top of it. I am all for a death metal roar but it doesn't sound good backed by rapping. The drum fills and beat is solid though with Ill Will again showing off his skills. It is especially good in the solo which sees Mustaine and Ernie C play some solid quick dual guitar melodies. It is a good start to the album, mainly for the music though.
In fact, the better songs on the album are probably the ones where a metal icon is included. Walk With Me features Randy Blythe (Lamb of God) on vocals and is a fast, thrashy song with blasting drums and a quick riff. Randy spits out vocals at pace before the song slows a little for Ice T to rap a verse. The chorus is slower, with Ice T delivering the vocals while Randy roars "Walk With Me" in the background. There is also a brilliantly quick guitar solo which is backed by roars and growls from Randy.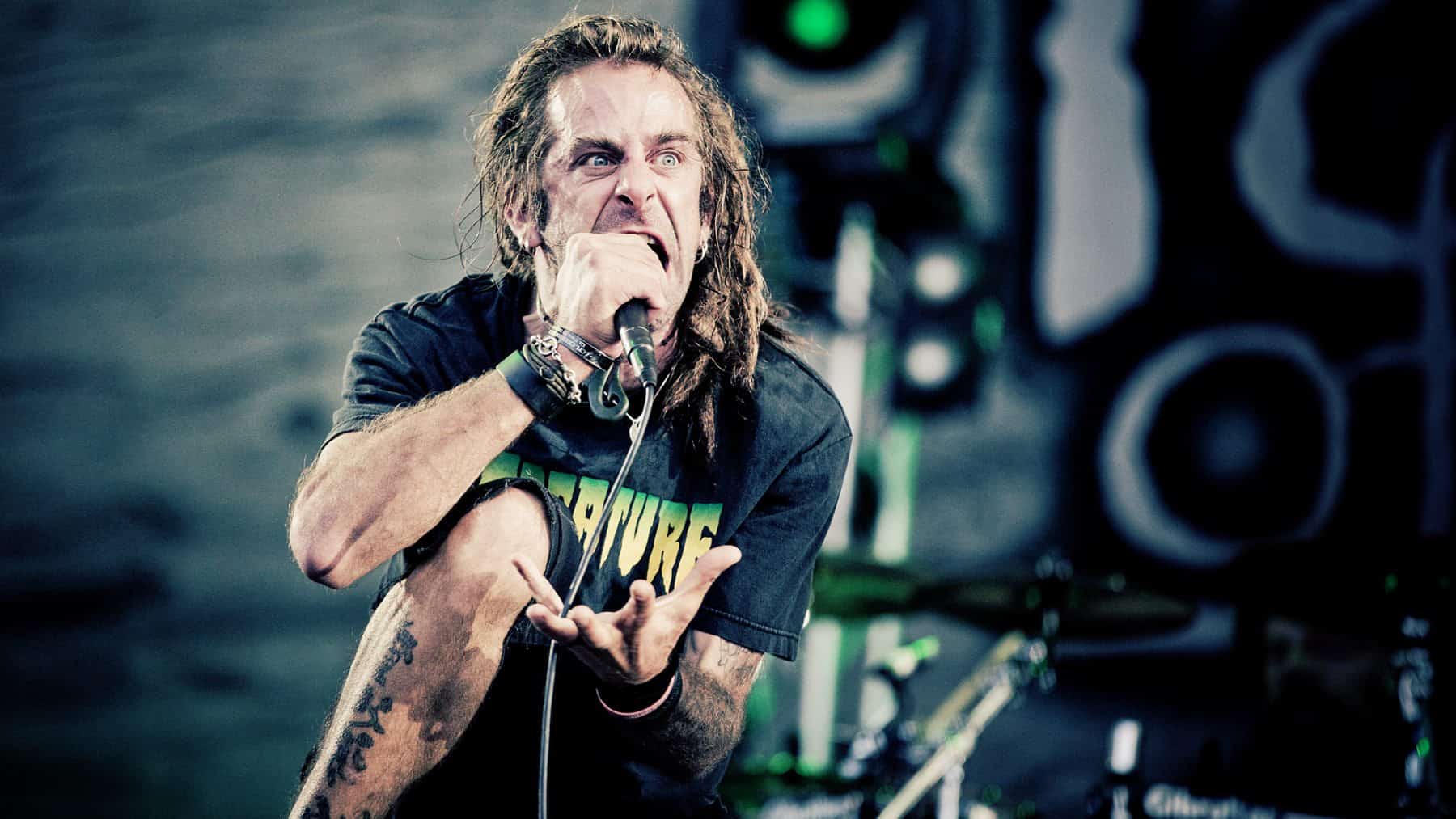 Max Cavalera features on a song called All Love is Lost which deals with the betrayal of a close friend. He adds an extra tone and weight to the riff but he also adds his more brutal vocals. He roars out the title and adds more roars and growls as backing at other points. Musically, the song is cool. There is a great rhythm to it and the riff is brilliant. Max's added vocals elevate it though. Raining in Blood/Postmortem 2017 is a little tribute to Slayer. It is actually really interesting as the first few minutes are Ice T talking about why Body Count exists.
He mentions that basically, while they were all into hip hop, Ernie C was into metal (as well) and just played guitar all day long. I love this guy, really. Ice T put Body Count together for Ernie by trying to mix the styles of their 3 favourite metal bands. Black Sabbath, Suicidal Tendencies and Slayer. It's interesting to hear. It makes you see that these guys are actually true metal fans, not just commercially tapping in. They then jump into a note for note cover of Slayer's Raining Blood. They do a brilliant job of it actually, especially Ernie. Ice T struggles a bit near the end with the fast vocals followed by higher ones but not enough to criticise. They do a great job of it.
The other tracks on the album are a bit of a mix. Album titled Bloodlust is a bit of a dig at humanity and our ability to create and dish out violence as a second nature. The lyrics aren't great and the intro is hard to listen to with it's metal by numbers stop start, vocals followed by last beats. For whatever reason, Ice T's pronunciation of human irritates me as he doesn't pronounce the "H". He calls it, like youman (uman). Anyway, minor gripe. Once the song kicks in proper there are some sweet guitar lines that make up for the bland intro.
This Is Why We Ride has a cool guitar intro with Vincent Price on the bass sounding prominent too. There are a load of neat little drum blasts too. Ice T sounds good spitting out vocal lines with venom as he tries to explain why people turn to a life of crime and gangs. It's a good song as is the slightly over a minute long God, Please Believe Me. It is almost like a little prayer over a brilliant guitar lead about a fragile mental state, formed through years of violence. Here I Go Again has a deeper, darker feel to it including with the vocal delivery. There are a few effects that warp the vocals making it sound a little demonic which I love. It deals with an almost serial killing psychopath with a chorus of screams and a dark, broody riff.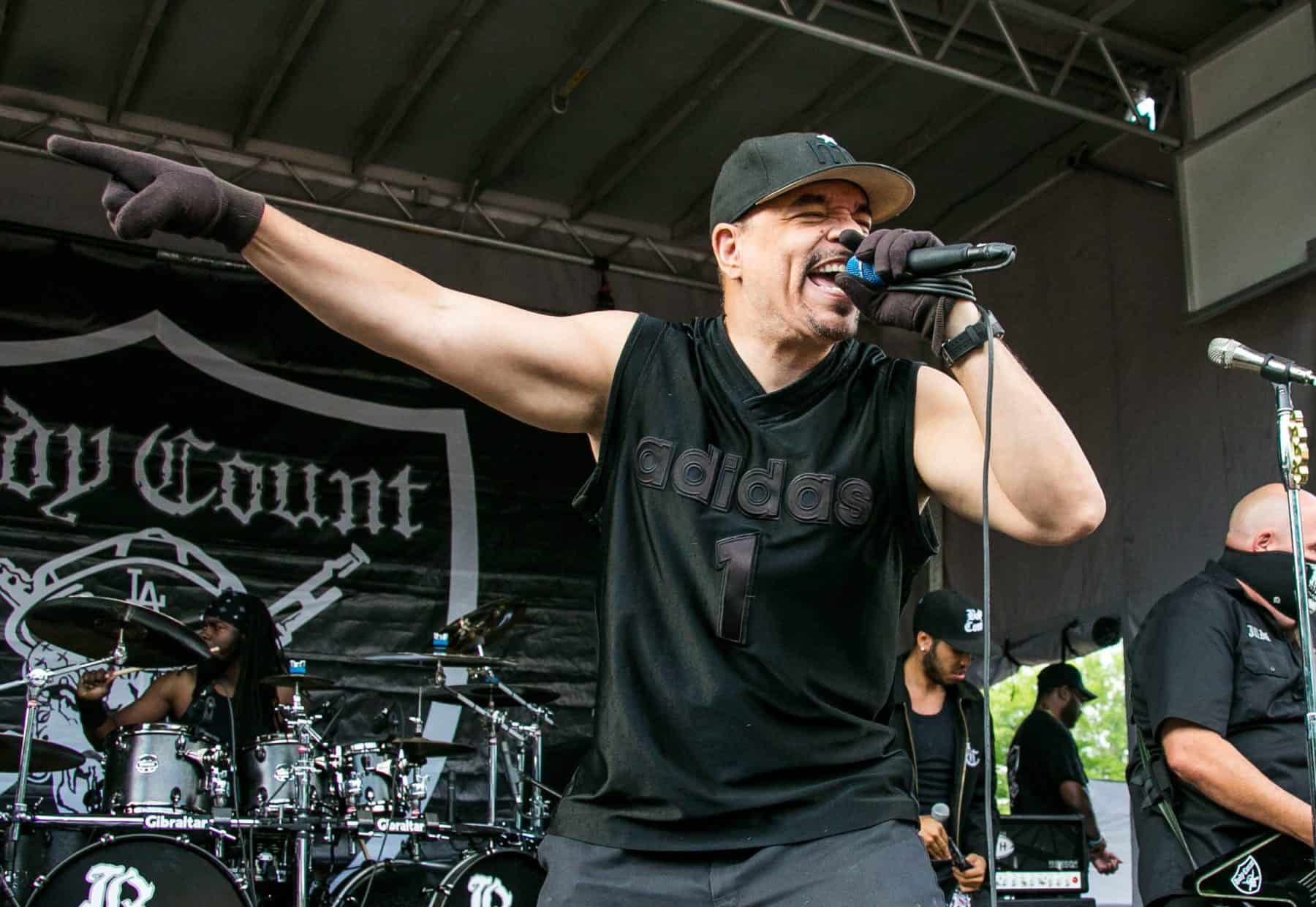 As an album, it is actually very decent. After hearing Ski Mask Way, I was worried but it is the only really bad song here. Now don't get me wrong, some of the songs suffer from generic intros and some from generic vocals and lyrics. Some others though, have masterful guitar leads and riffs too. Vocally, it is nice to hear Ice T switch it up a bit with Here I Go Again. It was a smart move bringing in Randy and Max for other vocals. This mix up gives the album vocal variety rather than just Ice T rapping.
A solid album, especially musically, with some nice guest spots from some of metals most respected frontmen. The Slayer cover, and intro, is well done and a few of the songs like God, Please Believe Me and No Lives Matter are really good. A lot of the others are, at least, good.
Bloodlust probably is the best and most important album they have made. That is thanks, in part, to some of metals finest. It still has that nu-metal feel to some of the songs. The rap and riff blending won't be for everyone. I still don't get the point of The Ski Mask Way being here. There certainly isn't a singular message on the album. Part of it being about victimisation of the poor, part of it being about Ice T's own mental state and part of it being about robbing people. This is an album that contains a fair few tracks on it that you could rock out to happily though.
You can pick up Bloodlust from all of the usual outlets as well as Amazon or iTunes. Don't forget to check out Body Count on Facebook and Twitter too.
Bloodlust
The Final Score -

7/10
Comments Rating
( reviews)