Album Review: Awake At Last – The Change (Outerloop Records)
Both as a band and as individuals, Awake At Last continue to stand for positivity, spirituality, self-help and making an impact every single day. Returning with their debut full-length release, The Change, they have never sounded more confident, more energized, or been more determined to reach out to those who might be struggling in the world. The Change releases June 21st via Outerloop Records.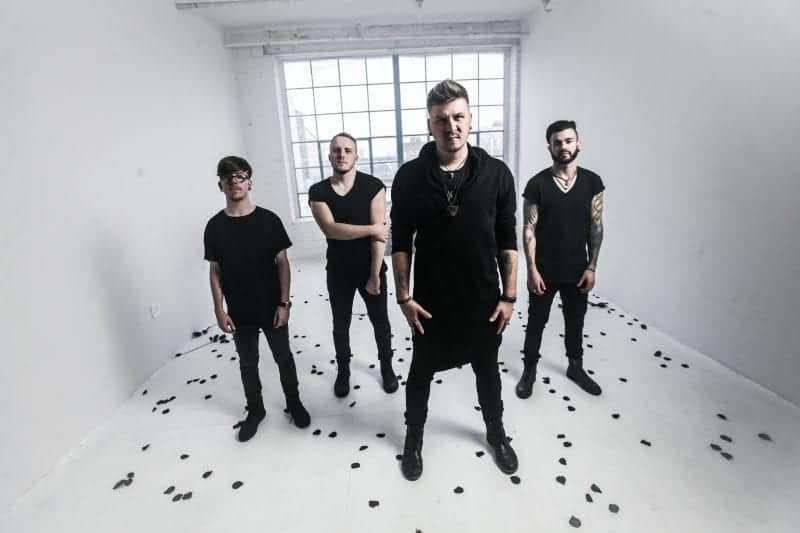 "We pushed ourselves to our limits as songwriters," states guitarist Imran Xhelili. "There is more variety on this record and there are songs that lean in a heavier rock/metal direction with other songs being a lot lighter and more dynamic. All of the choruses on this album have huge hooks, and there are more sections that are less guitar heavy and carried by different elements, like pianos and orchestral instruments.
The lyrics are also more direct in how they carry across the messages we have always had at the forefront of our music."
A powerful vocal performance alongside the technical guitar chug of Welcome to Life ensures The Change begins with a bang. A solid start, the chorus is impressively catchy. It's a shame that More Than Animals fails to follow that up, focusing less on guitars and coming across as a forced attempt to sound more emotional then it is.
It doesn't get any better with the bland sounding Dead Generation. A boring track with about as much energy as a sleepy sloth.
Things do improve for the catchy Unobtainable, a track that delivers a huge sounding chorus. One meant for a massive singalong. Let Go makes use of orchestral instruments for a dynamic sounding hard rock tune. My Enemy then tries hard but slowly goes out the longer it burns.
Far too hit and miss, Awake At Last's lack of consistency really harms the album overall and it begins to frustrate the further it goes on. We go from the poppier but way more catchy Bigger Picture to the utterly forgettable title track and Paralyzed.
At least it ends strongly, the drum beat and and groovier Still Breathing impressing and the powerful vocals and lyrics of Fallen Stars closing things out well.
Awake At Last – The Change Full Track Listing:
1. Rebirth
2. Welcome to Life
3. More Than Animals
4. Dead Generation
5. Unobtainable
6. Let Go
7. My Enemy
8. Bigger Picture
9. The Change
10. Paralyzed
11. Still Breathing
12. Fallen Stars
Links
Website | Facebook | Twitter | Instagram
Awake At Last - The Change (Outerloop Records)
The Final Score -

6/10